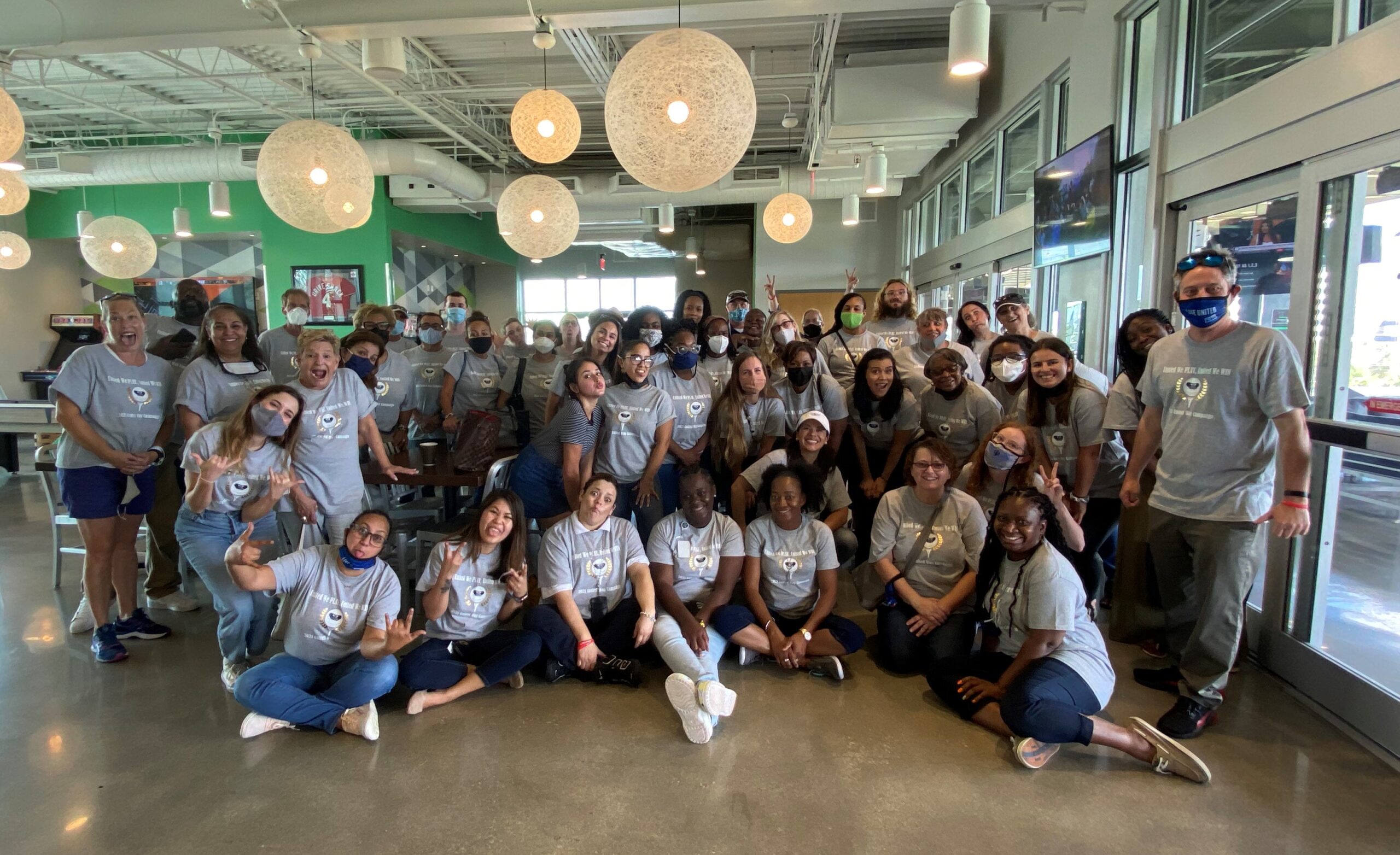 The week of Adopt-A-Family's annual United Way campaign is always a favorite among staff – and for good reason. Our team comes together to participate in fun challenges, engage in exciting learning opportunities, and raise money for a great cause. Adopt-A-Family staff has an impressive track record of reaching 100% fundraising participation – and this year, our 62-member staff reached that goal once again!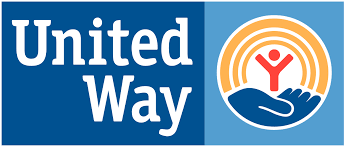 What is United Way?  
United Way is the largest privately-funded nonprofit in the world, motivated by a globally-minded mission to improve three areas of life: education, health and financial stability. Our local United Way partners, United Way of Palm Beach County and Town of Palm Beach United Way, contribute regularly to Adopt-A-Family's mission to strengthen families who are experiencing or at risk for homelessness. Adopt-A-Family's campaign raised support for United Way Palm Beach County, whose mission is to ensure that everyone in Palm Beach County has access to the basics: a quality education, a place to live, financial stability, good medical care, and enough to eat.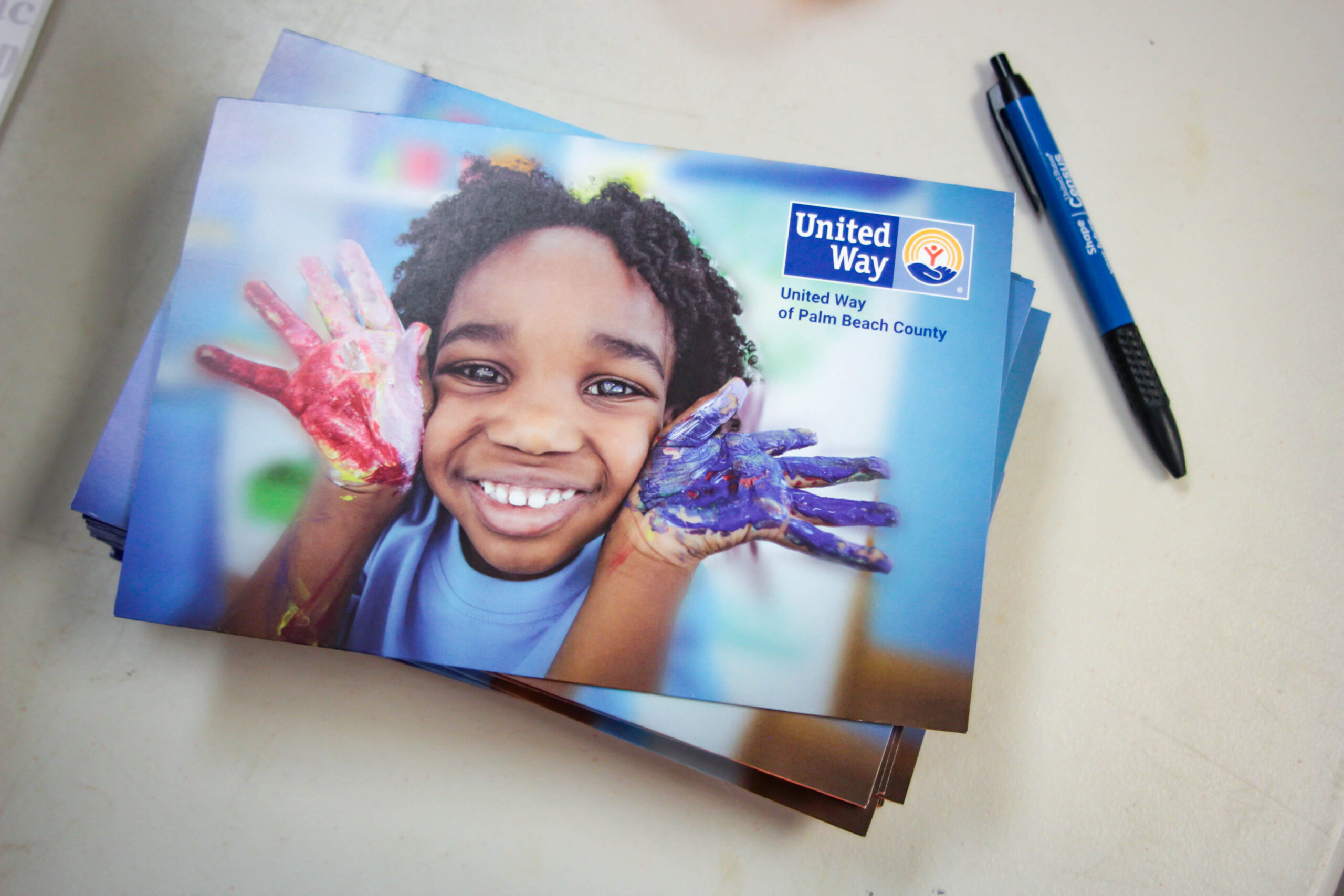 2021 United Way Campaign Week  
Last week was a blast as Adopt-A-Family staff participated in games, training opportunities, raffles and challenges to celebrate our United Way partnership. This year's United Way campaign week organizers, Ina Mallet and Miriam Garcia, were on their A game! The theme, "United We Play, United We Win," appealed to our die-hard golfers and novices alike. Starting with a "tee-off" breakfast and ending with a party at Drive Shack, our week was infused with a sense of competition and comradery.  
Ina and Miriam kicked off our campaign week Monday morning with breakfast and a short message from United Way of Palm Beach County's Whitney Erasmus, who graciously shared her inspirational story and passion with us.  
On Tuesday, more than 40 staff members attended a training led by Andrea Elrod of AVDA (Aid to Victims of Domestic Abuse, Inc). Andrea focused on data and trends surrounding abuse, and taught our team ways to recognize and act on potential abuse situations.
AAF staff dressed up in their favorite sports jerseys on Wednesday. Staff working in our office locations and staff working from home proudly represented their teams. 
Thursday's trivia game was a blast! Over 20 staff logged on to the virtual competition ready to win some great prizes. Prizes up for grabs each round included a pizza party for the winner's department and a chance for the winner to choose a costume their supervisor must wear to work for a day. 
Finally, Friday's grand finale took place at Drive Shack. Staff members split up into small teams and took a swing at golf, and gift baskets were awarded to our raffle winners. CEO Matt Constantine and Board Chair Kirsten Turner thanked our AAF team for their hard work and announced that our goal of 100% participation was reached again! 
Overall, the 2021 United Way campaign week was a success. United Way has been a tremendous support to Adopt-A-Family over the years, and we are always grateful for an opportunity to celebrate our collaboration and show our support for our partner organizations.