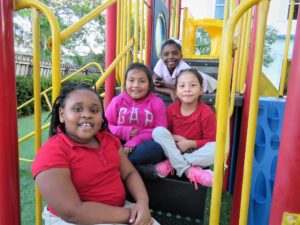 Sandy first came to Project Grow scared and heartbroken. Her father had tragically passed away and with him, the sense of stability of their home and livelihood.  Her mother worked incredibly hard to support her family and Sandy was grateful for that, and even though her mother did everything she could possibly do, they still had a very low income and struggled to get by.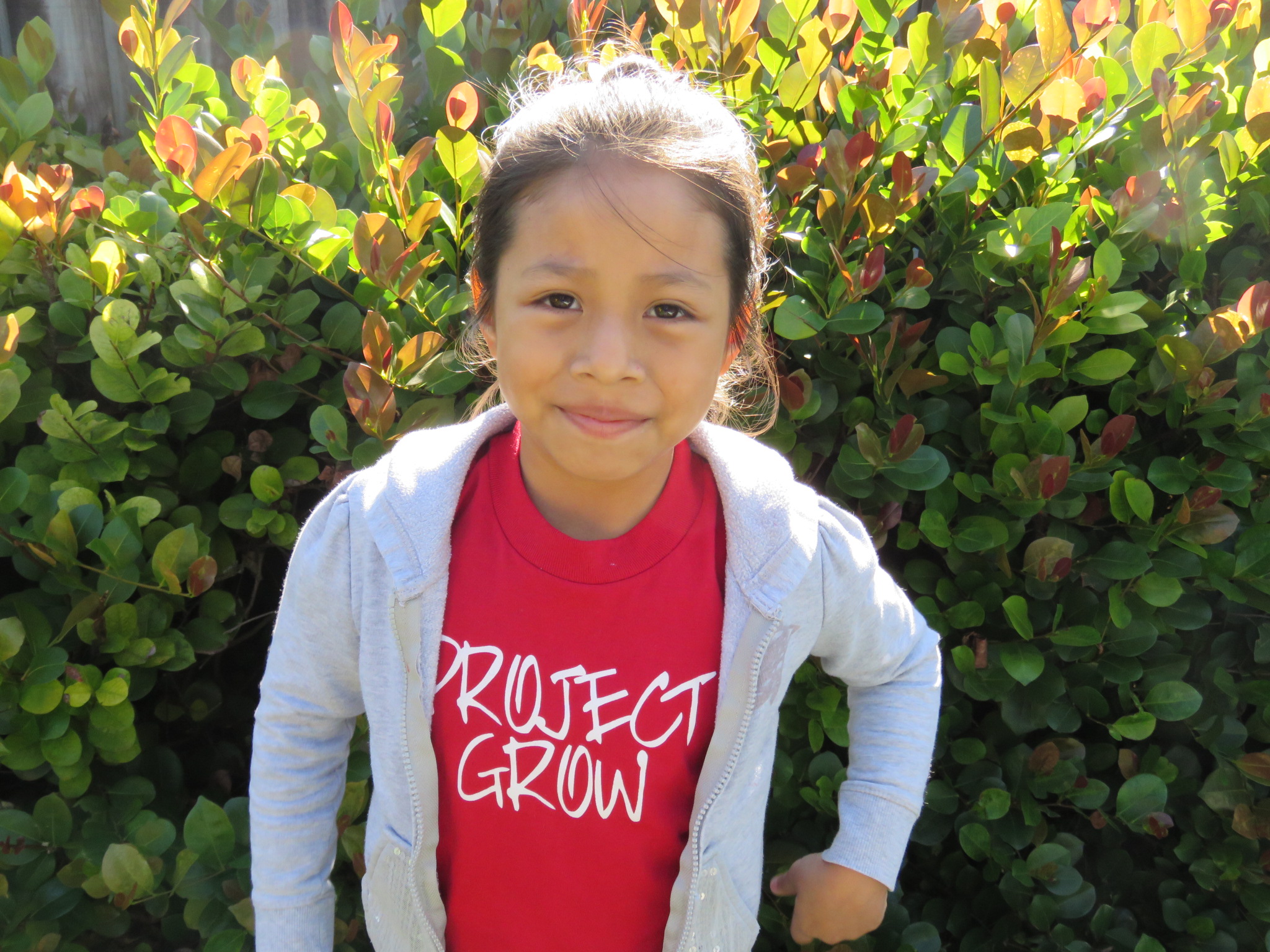 English was Sandy's second language and her mother spoke very limited English. Sandy did the best she could, but it made it extremely difficult for her to understand her homework, make friends and feel any sense of self-confidence. In addition to educational challenges, Sandy  suffered from significant dental issues, but due to her family's lack of insurance coverage, those issues went untreated. She was a very picky eater but loved candy, which exacerbated her dental problems. Sandy missed school often as a result of feeling ill.  
"Sandy did the best she could, but it made it extremely difficult for her to understand her homework make friends and feel any sense of self-confidence"
Sandy started attending Adopt-A-Family's Project Grow and immediately began receiving academic services, including literacy tutoring from Literacy AmeriCorps members and one-on-one tutoring in all subject areas with Grow's school District of Palm Beach County's tutor. Sandy also started seeing Adopt-A-Family's on-site counselor to process the loss of her father.  She expressed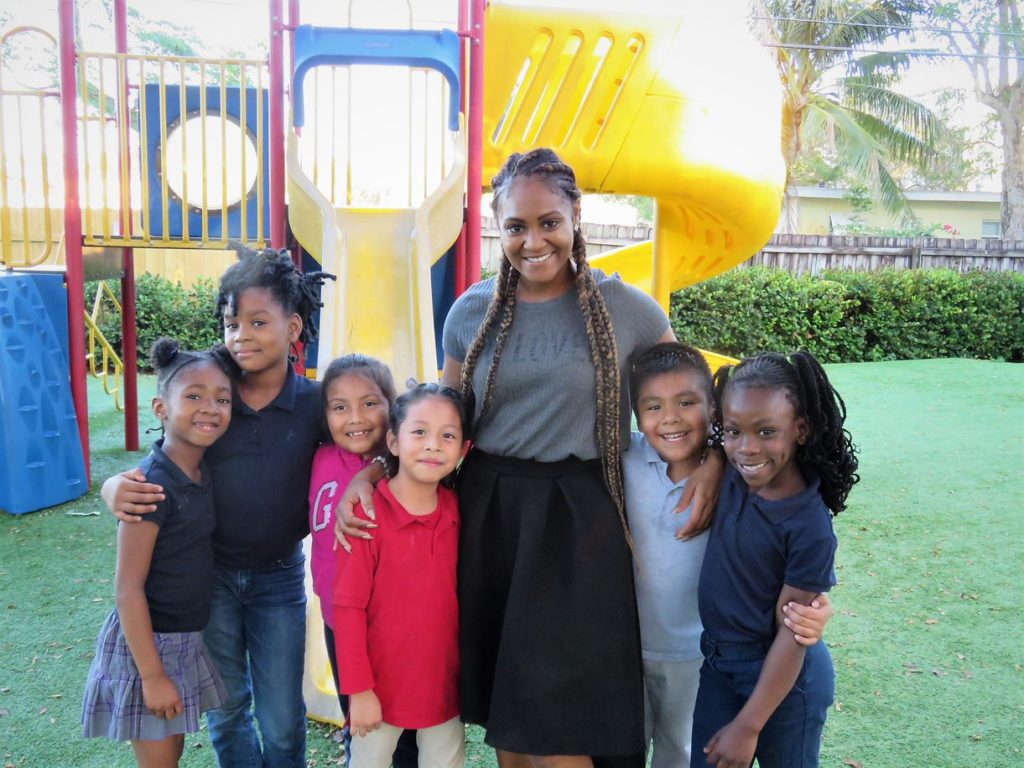 that she was afraid to see a dentist so Project Grow staff talked to Sandy about the importance of proper hygiene and regular dental visits for her overall health.  After participating in the "Grow it, Try It, Like It" nutrition classes at Project Grow, she learned that she could substitute fruit for candy. Adopt-A-Family was able to connect Sandy's mother to dental and health services for her family and Sandy has since received the dental treatment she needed.  
Sandy had a hard time easing into the program at first; she would cry almost every day, struggled with her reading and was
extremely shy and hesitant to participate in class. The amazing teachers, tutors and staff refused to give up on her though, and diligently worked alongside her and regularly met with Sandy's mother to better support her academic and personal growth.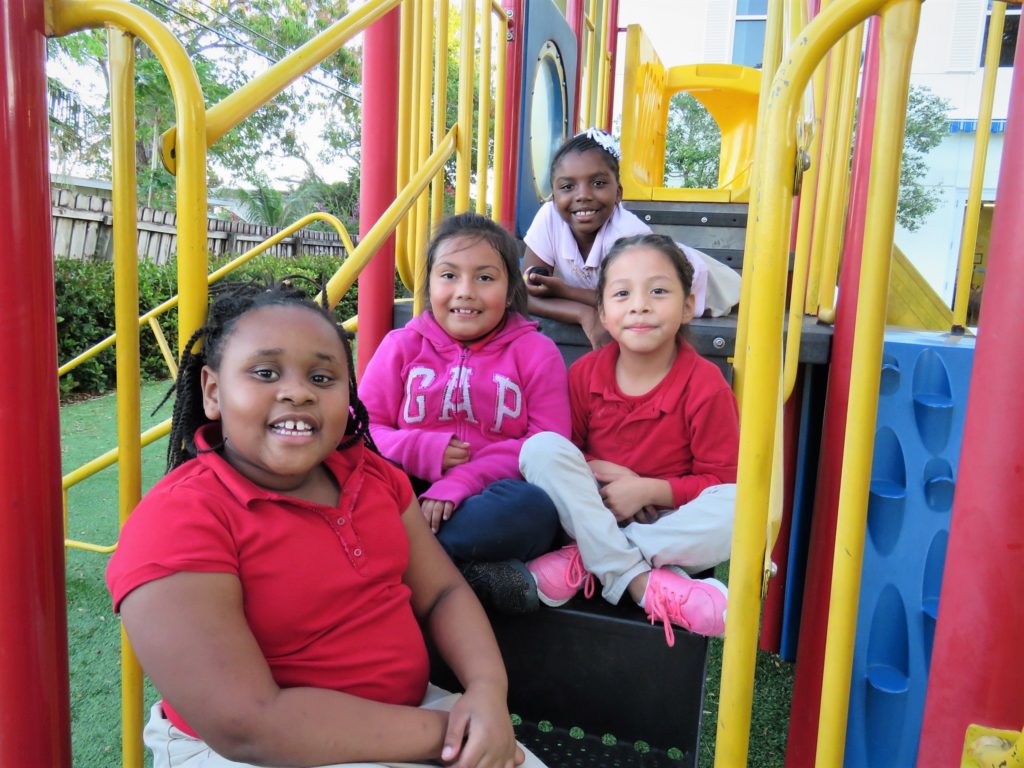 Sandy is now in 1st grade and has become a bright, outgoing young girl. She is absent from school much less often and has even become a leader in her Project Grow classroom. Her reading skills have improved as a result of the tutoring services she has received, her dental and overall health has improved significantly and she has gained immense self-confidence.  Sandy enjoys participating in science experiments in her Project Grow classroom and dreams of one day becoming a police officer.  
Do you want to be a part of Sandy's story and other's like her? Consider donating today and your gift will go directly to Project Grow and the impact the program has on children's lives every single day.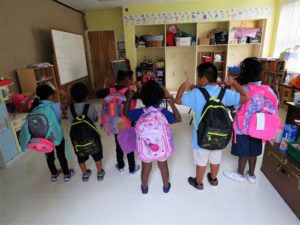 Adopt-A-Family's relationship with TJ Maxx began in 2015 when they put on a "TJ Maxx Fun Day" for our Project Grow afterschool program students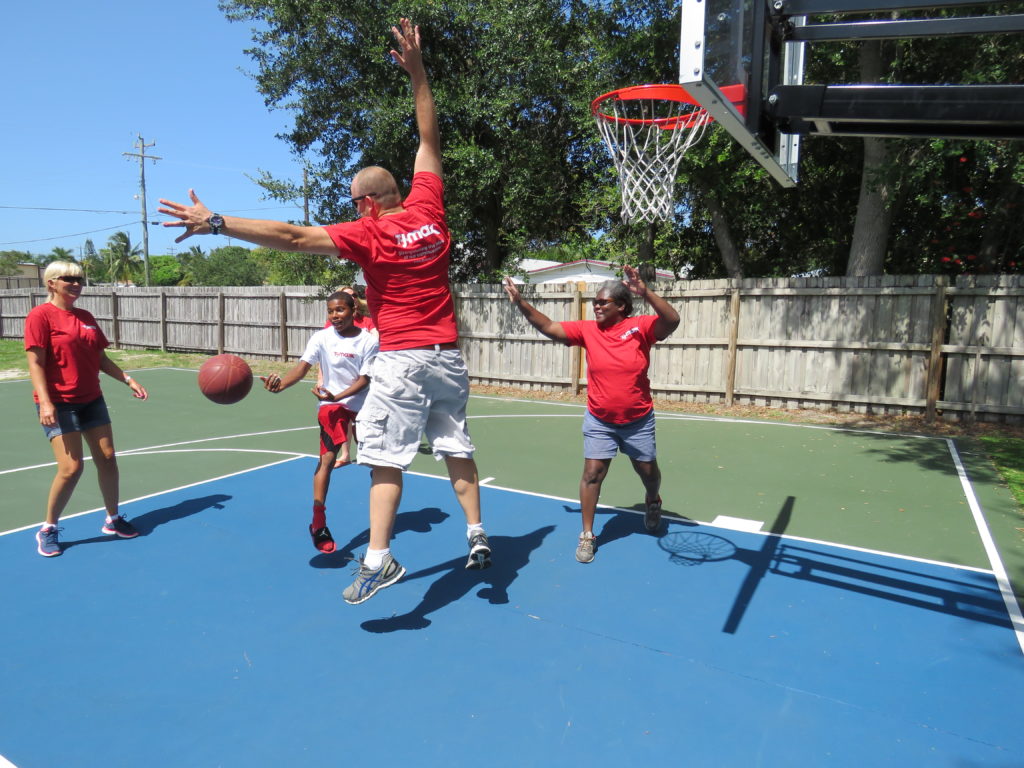 on the Grow playground. They brought every child a backpack and t-shirt, played outdoor activities, and got to know the students and staff. Everyone had such a blast that they came back the following year and held a "TJ Maxx Fun Day" again!
Since then, they have "adopted" us in many ways.
TJ Maxx has provided grant support of our  Housing Stabilization Program (HSP) which provides rent and utility assistance for families on the verge of homelessness.
Since 2015, they have donated more than 60 turkeys to our families to ensure that they all have a special Thanksgiving.
 They provided more than 50 children books for the agency to use as the beautiful centerpieces at our 2017 Tree Lighting event, which are remembered as one of the most popular centerpieces in the event's history.   
Each new school year, TJ Maxx provides Project Grow students with backpacks, school supplies, and clothing; a huge financial relief for a lot of the families of our students. 
Thank you, TJ Maxx for all you do to support Adopt-A-Family and the families that we serve. Click To Tweet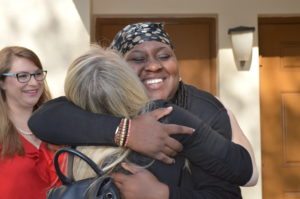 I can't remember the last time I felt this way. I'm Home. Click To Tweet – Brittany S., Wiley Reynolds Gardens Apartments 
Words are not enough to describe our gratitude toward the United Way of Palm Beach County's Emerging Leaders Society (ELS) Steering Committee!
The ELS team is the most recent participant in Adopt-A-Family's new community engagement series, Feels Like Home, which aims to create a welcoming environment for formerly homeless families in Project SAFE and Wiley Reynolds Gardens Apartments. The majority of families served by these programs have a place that is "truly home" for the first time their lives. The committee approached the project in a new and innovative way, creating an Amazon "wish list" of items for a family in Wiley Reynolds. In less than a week, all wish list items were purchased and the team met on Friday, March 17th to drop off the gifts in person.
" I feel like saying thank you isn't enough," shared Brittany, the mother of a bright-eyed six year old boy who were the family recipients of the project. "The fact that people in the community care about giving back to me and my son is such a cool feeling. It makes me more confident and empowered to work that much harder on my goals." There wasn't a dry eye in the room as Brittany shared her journey to becoming a resident at Adopt-A-Family. Brittany, a full-time assistant manager at a local business, plans to pursue a degree in Health Services Administration.
---
"In the midst of our busy lives it's so nice to take a moment and remember why we are supporters of the United Way and members of the Emerging Leaders Society affinity group.  Hearing Brittany's story reminded us all how quickly anyone can fall on hard times and how important it is as a community to come together and support one another." – Kelly Eppy, Emerging Leaders Society Chair. 
---
The Emerging Leaders Society's mission is to attract, enlighten and rally early to mid-career professionals around the United Way of Palm Beach County by creating a society of like-minded individuals who believe in giving back financially while being able to network, participate in community services projects and educational opportunities.
Interested in learning more about the Emerging Leaders Society? Click here. 
---