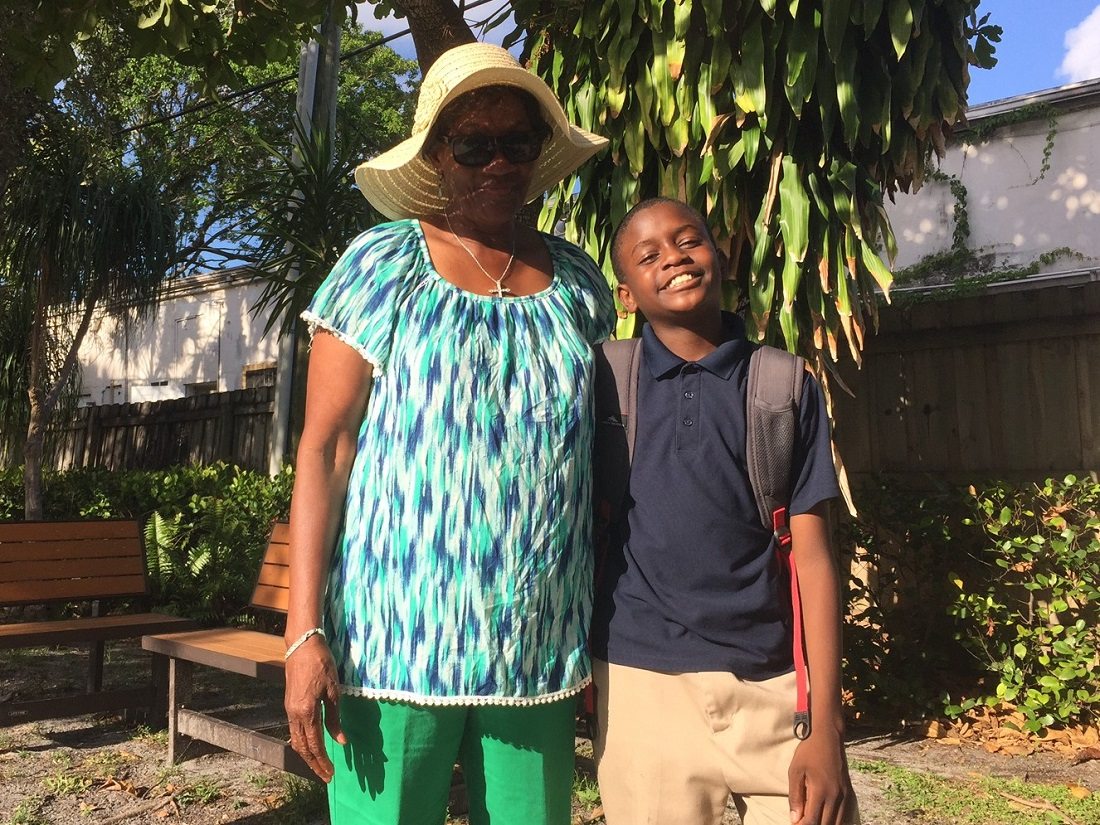 (for mobile viewing, turn your phone horizontally for best quality). 
Angela is a full-time crossing guard employed by the Palm Beach Sheriff's Office. As a single grandmother to David, a ten-year-old student in Project Grow, life poses many challenges. Adopt-A-Family has provided a stable, consistent, and nurturing environment David would otherwise not have while his grandmother is working.
---
"Coming to know Adopt-A-Family has turned the light on," shared Angela. "It has been such a joy and peace of mind knowing David has a special place to go each day afterschool."
---
Each day we see the positive impact a stable environment provides our families and children.
Click To Tweet
We are asking for your support to ensure we provide access to opportunity and stability for more families than ever this year. Your donation will go directly to enhancing educational programming through our afterschool program, Project Grow, in addition to strengthening our efforts to end and prevent family homelessness throughout Palm Beach County.
When you Give with your heart for this year's Great Give, our families and children grow, just like Angela's.
We hope you will choose to #GiveAAF17.
---
About the Great Give: Great Give Palm Beach and Martin Counties is a 24-hour online giving event led by United Way of Palm Beach County, Achieve, Nonprofits First and United Way of Martin County designed to raise as much money as possible for nonprofits in a single day. This community-wide event celebrates the spirit of giving and the collective effort it takes to strengthen our community by raising critical funds for local nonprofits.
---