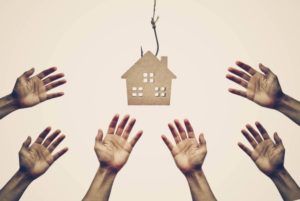 In the U.S., more than half a million people experienced homelessness on a single night in 2018. Of that total, about 180,000 of those persons represent families, according to the US Department of Housing and Urban Development. Between 2015 and 2019, the rate of literally homeless families in Florida has sharply declined, but the state still owns the third-highest homeless rate nationally.
Adopt-A-Family provides a continuum of housing services and programming to address families experiencing homelessness or are on the brink of it.
Adopt-A-Family staffs the Family Division of the Senator Philip D. Lewis Homeless Resource Center, the central point of entry for all homeless services in Palm Beach County. We provide Rapid Re-Housing assistance, direct referrals to Permanent Supportive Housing and emergency shelter, and links to programs and support services throughout the county. Once housing is secured, case management and supportive services are provided with a focus on job readiness, educational advancement, financial literacy, as well as ensuring that mental health challenges are addressed.
At Adopt-A-Family, we believe that housing coupled with supportive services can make a difference for families in crisis.
Learn more about our services for families experiencing homelessness: