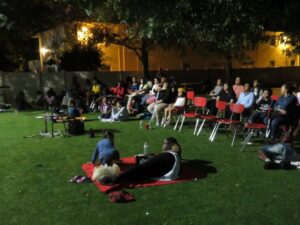 Movie Night on the Turf is a monthly community bonding event for the families residing in Adopt-A-Family's housing programs. Families are treated to popcorn, snacks, and pizza while viewing a family-friendly flick on the Project Grow playground. The green space provides a clean, safe, and welcoming environment for our families to enjoy a movie while building community together.
The event, which began with an initial attendance of 15, has grown exponentially over the past three years and the event regularly draws 70+ attendees.
---
Movie Night is a perfect opportunity to spend time with the loved ones and your family.  You can sit back, enjoy popcorn, snacks, and refreshments—all while enjoying a fabulous movie with your neighbors at Adopt-A-Family! 
– Adopt-A-Family Resident, Rose B.
---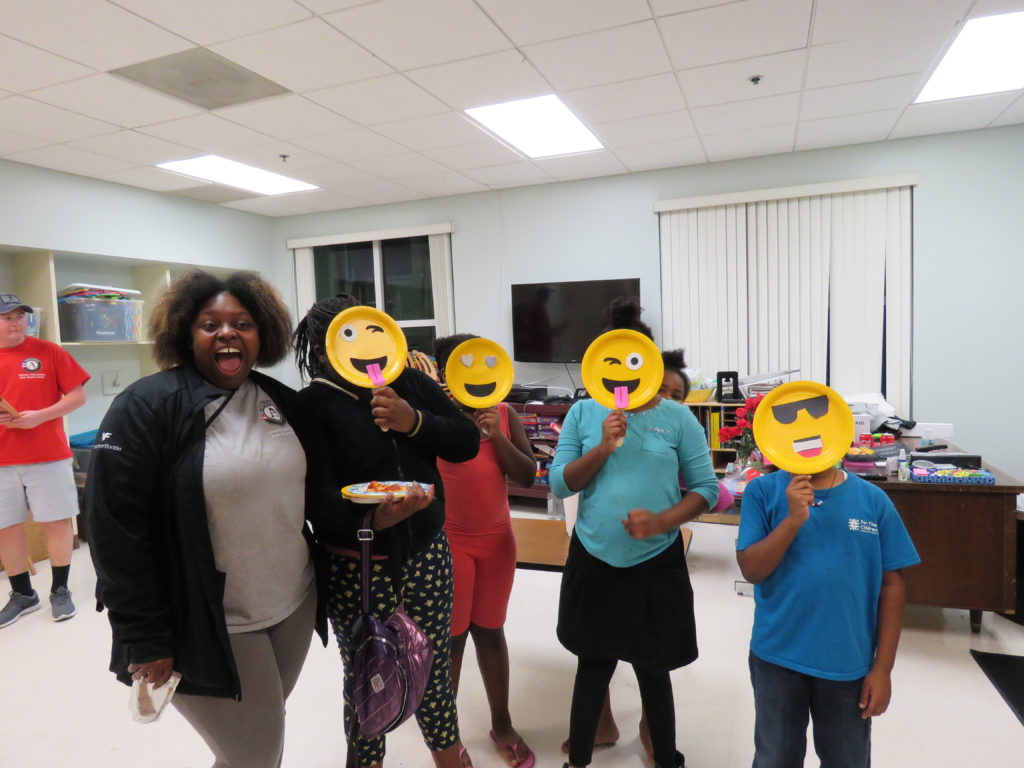 Movie Night on the Turf is held Friday evenings once a month between September-March and is open to corporate and individual sponsorship. Sponsors are able to be as involved as they'd like with the planning and hosting of the event, and are welcome to join staff and residents for the festivities.
If you are interested in sponsoring or helping out at a Movie Night event, please contact Michelle Pinto at mpinto@aafpbc.org.