Adopt-A-Family's work began in 1983 when our founders "adopted" a family of four – a husband, wife, and two young children – who had been crushed by medical bills and forced into homelessness.
The family moved to Florida from Texas in search of a brighter future. They packed up their belongings and modest savings, but just before reaching Florida, one of the children became quite ill, requiring hospitalization. With the family's savings exhausted on medical bills, they arrived in West Palm Beach destitute. With nowhere to go and no money for rent, they moved under the Royal Palm Beach Bridge.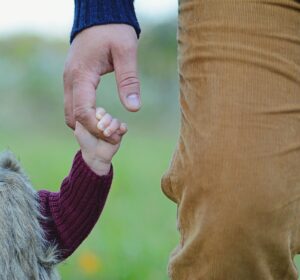 Palm Beach County residents Lucy Runyon, Jayne Ellison, and Kay Mansolill heard about the family on a local radio station. The women immediately located the family and moved them into a motel. The women helped the father secure a job in the technology industry and found an affordable apartment for the family. Runyon, Ellison, and Mansolill helped the family find a home, achieve stability, and reclaim dignity.
The experience sparked a desire to help more Palm Beach County families in crisis. The women saw too many "new, 'families in need' who were temporarily down on their luck and too modest to ask for help," according to Lucy Runyon. Runyon, an employee at the First National Bank in Palm Beach, conferred with their Board of Directors, and called her lawyer. Twelve hours later, the first Board of Directors for Adopt-A-Family of the Palm Beaches was born.
In 1984, Adopt-A-Family incorporated as a 501(c)(3) not-for-profit charitable organization. The women developed a list of families in need, and 50 Palm Beach County families were "adopted" during the agency's first year. Our founders garnered support from local businesses and institutions. Some of the companies that assisted in 1983 are still involved in the agency's efforts today.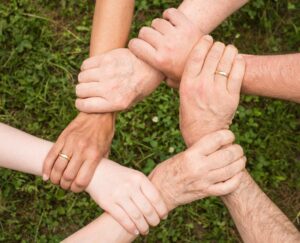 Our founders were committed to the notion of "adopting" a family through a hard time and preparing them to become self-sufficient in the future. They taught families how to manage their money and to shop and prepare inexpensive meals. The women boosted the spirits of families through trips to the barber and beauty shop and holiday gift deliveries aboard a West Palm Beach Fire truck.
More than 38 years later, Adopt-A-Family has assisted more than 54,500 Palm Beach County families with children. While the agency's programs and services have expanded significantly since 1983, Adopt-A-Family is guided by the principals of our founders. Agency intervention provides the client-centered guidance families need to overcome barriers, cultivate a stable home environment, and envision and work toward a brighter future.