2022 Holiday Adopter Program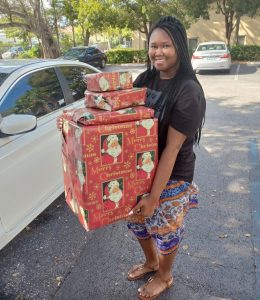 Our local community flooded to our Holiday Adopter Program with overwhelming generosity and support. This year, 140 Holiday Adopter families received gifts for Christmas thanks to over 120 "adopters."
Thanks to all "adopters" for supporting families in need this holiday season!

*************************************
2022 Santa Shoppe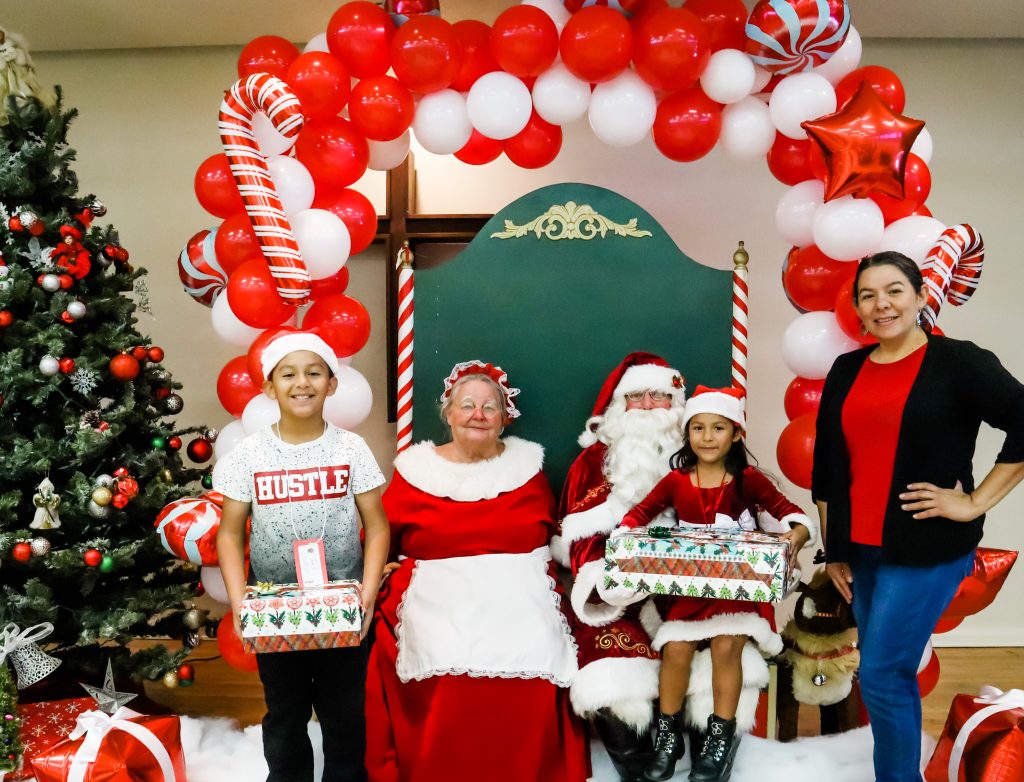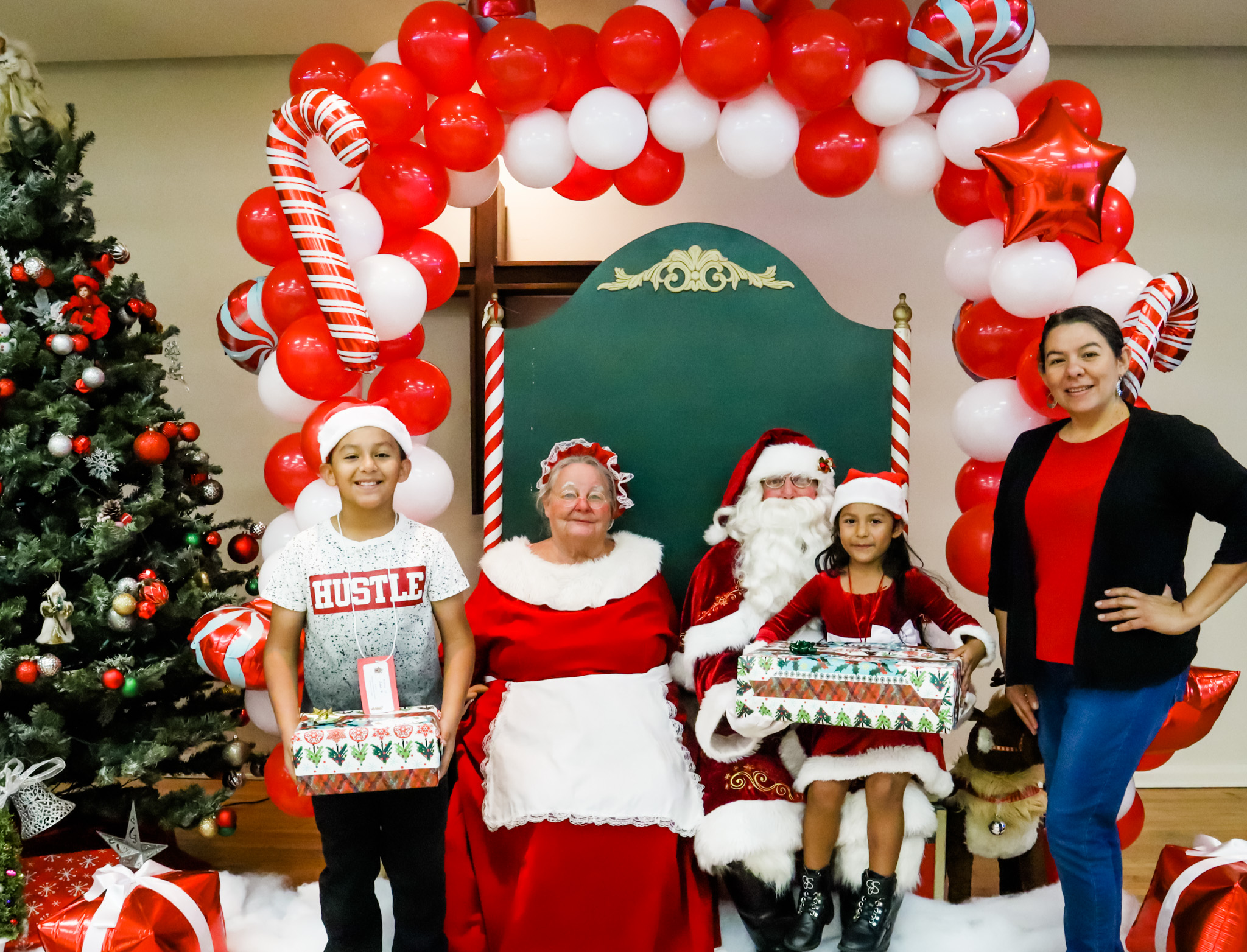 Over 200 children received gifts through Santa Shoppe 2022! This year, the event made an exciting return to its longtime host venue, First Christian Church West Palm Beach.
The event was a hit, attracting a large crowd of families for a day of holiday festivities. Children shopped for gifts for their parents and siblings, then passed their selections to our team of volunteer elves who wrapped and bagged each present. Families enjoyed crafts and lunch, then posed for photos with Santa and Mrs. Claus, where each child received a gift specially chosen from their wish list by one of our thoughtful donors.
We are grateful to each and every supporter for your generous contributions of time, resources, and gifts; your kindness helped to ensure every family left Santa Shoppe with full arms and full hearts.
2021 Santa Shoppe Recap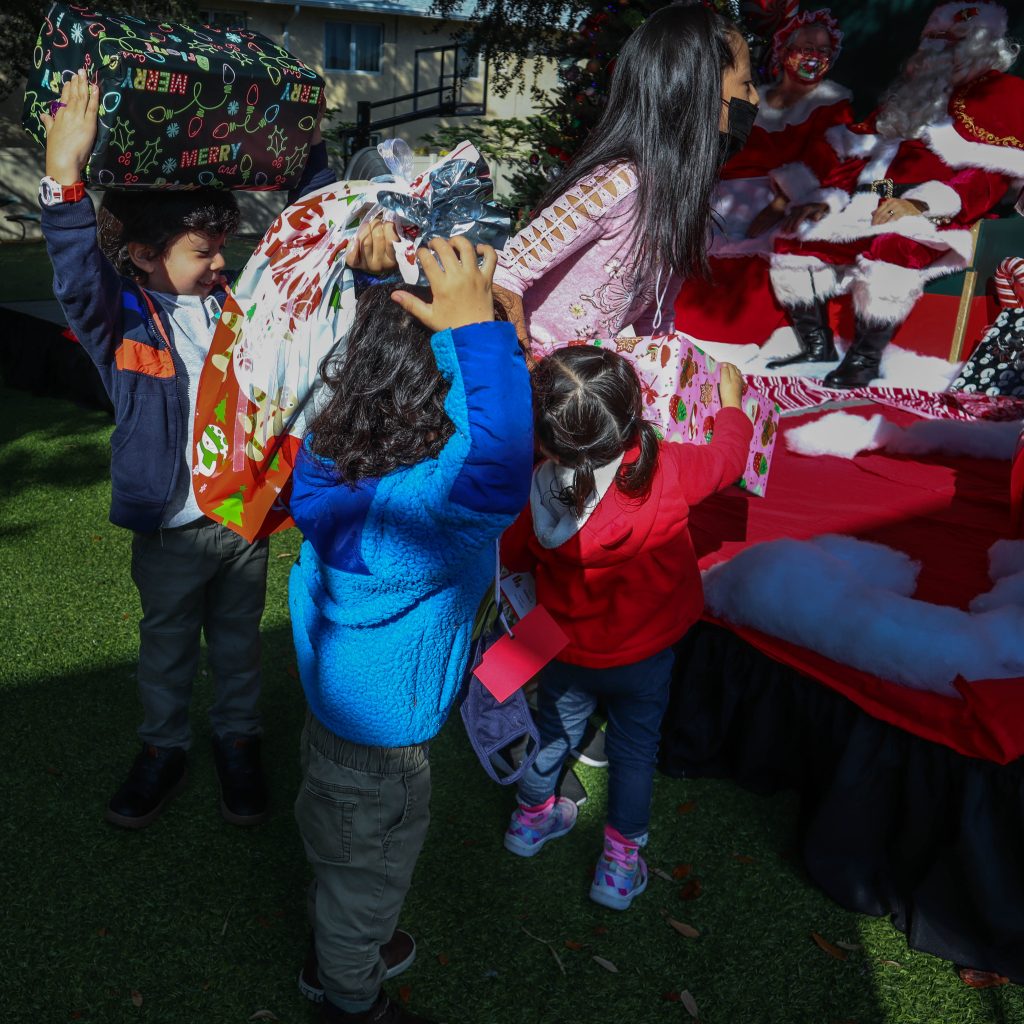 The Project Grow turf transformed into a winter wonderland for this year's Santa Shoppe! Hundreds of at-risk families came by to shop for gifts, pick out craft kits, and take photos with Santa and Mrs. Claus!
Thank you to all donors who make this event possible year after year. Every child deserves to have a magical Christmas, and your generosity filled many hearts with cheer this holiday season.
************************************
2022 HRC Gift Giving Event
Each year, the Senator Philip D. Lewis Center's Gift Giving event provides gifts to local families experiencing homelessness.
During the weekend-long initiative, parents visit the HRC to browse hundreds of donated toys and pick out gifts for the whole family. The event was an encouraging opportunity for the Adopt-A-Family team to connect with the families we serve, as staff were on-hand to wrap each gift.
2021 HRC Gift Giving Event Recap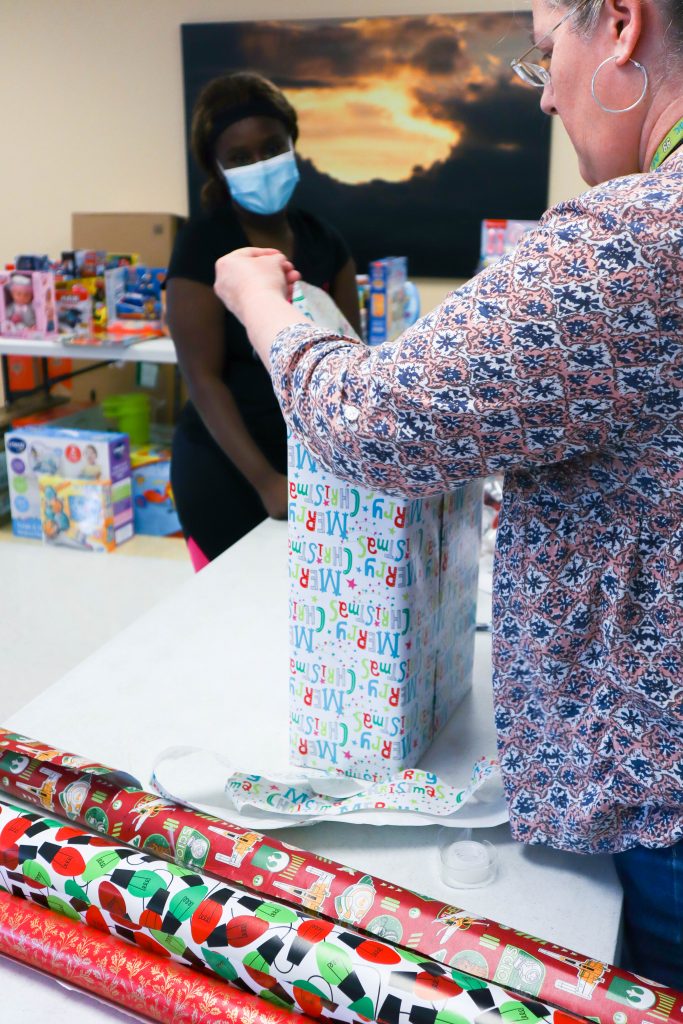 Thanks to widespread community support of our annual Gift Giving Event at the Homeless Resource Center, over 70 local parents experiencing homelessness received armfuls of gifts and stocking stuffers for their children.
Countless donors, including the Palm Springs Police Department, Publix, the Clipped Wings United Airlines Stewardess club, and dozens of generous individuals gifted over 750 gifts, brightening the holidays for hundreds of children in need. Our very own Lisa Raymond has organized the Gift Giving Event every year since 2015. "We had so much fun wrapping gifts, talking with the clients, and helping them pick out toys for their kids," Lisa said.
---