The 38th Annual Tree Lighting Celebration
Over 200 agency friends joined us for the 38th Annual Tree Lighting Celebration, and thanks to the generosity of all attendees and sponsors, the evening was a spectacular success!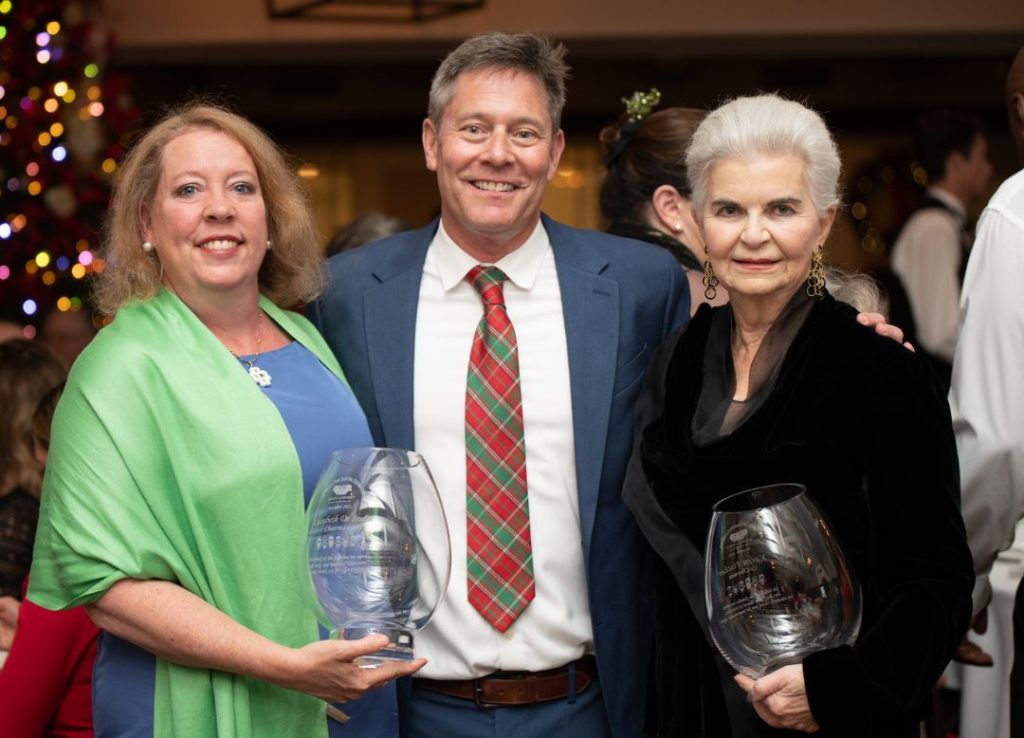 The 2022 Tree Lighting Committee enthusiastically devoted their time, energy, and resources to ensure the success of this year's event. We extend our gratitude to the entire committee, thoughtfully led by Chair Elizabeth DeBrule (left) and Co-Chair Karen Fischer (right).
We are incredibly grateful to all who supported this year's event. Your kindness and commitment to our mission has equipped us to continue providing life-changing support services to our local community in a time of unprecedented need and urgency.
View the full photo album on our Facebook!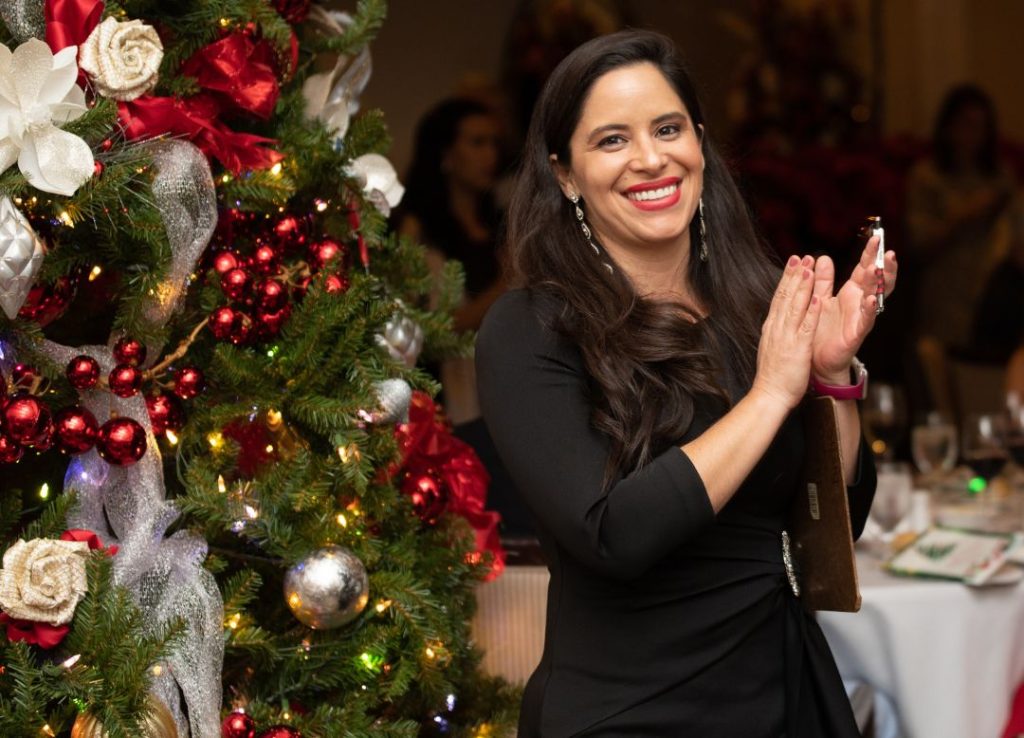 37th Annual Tree Lighting Celebration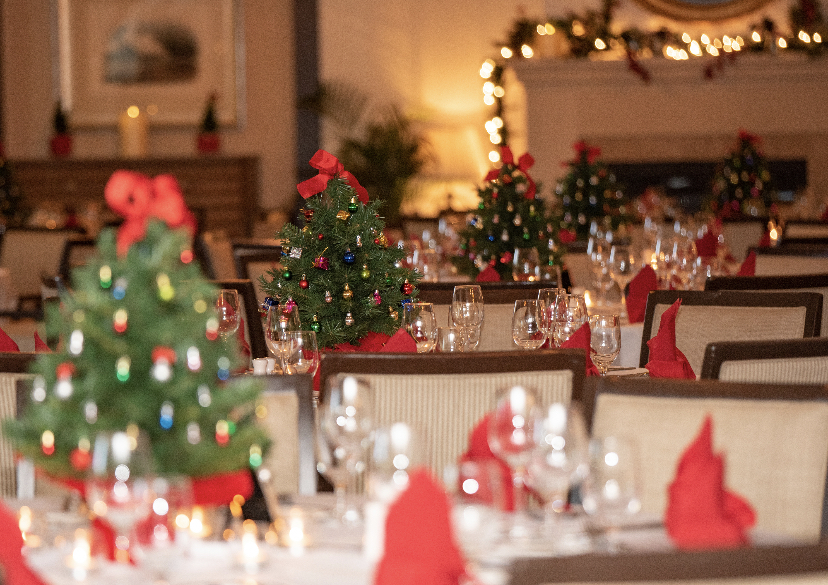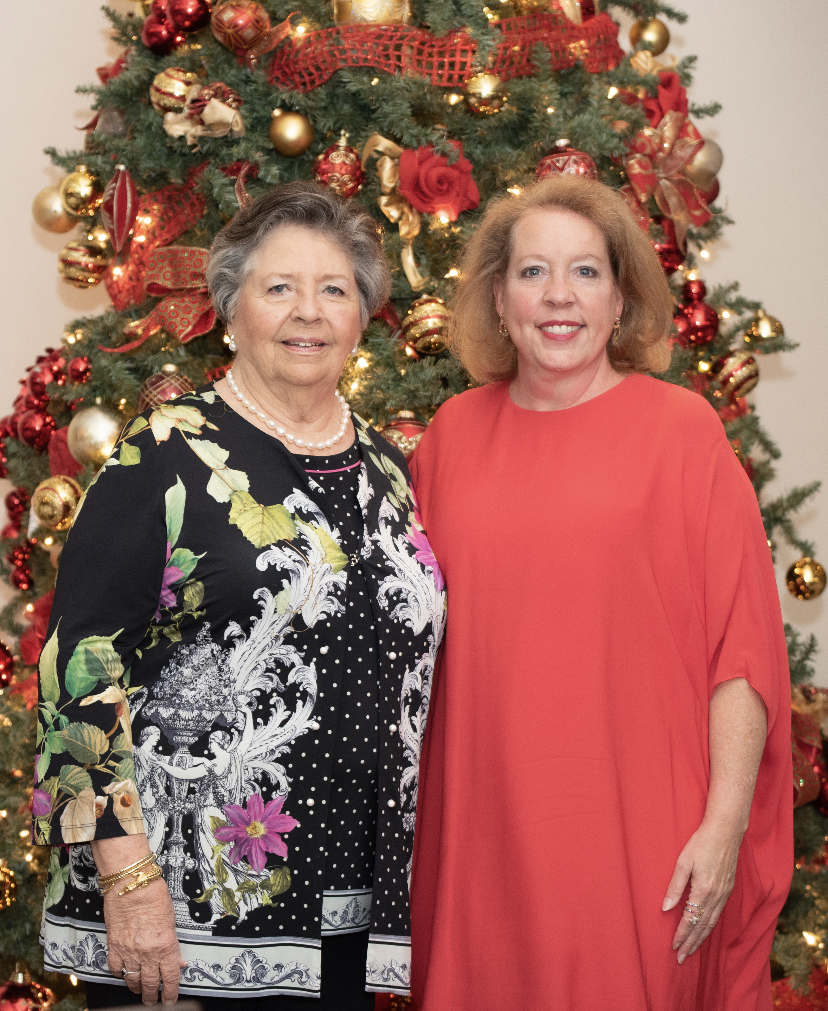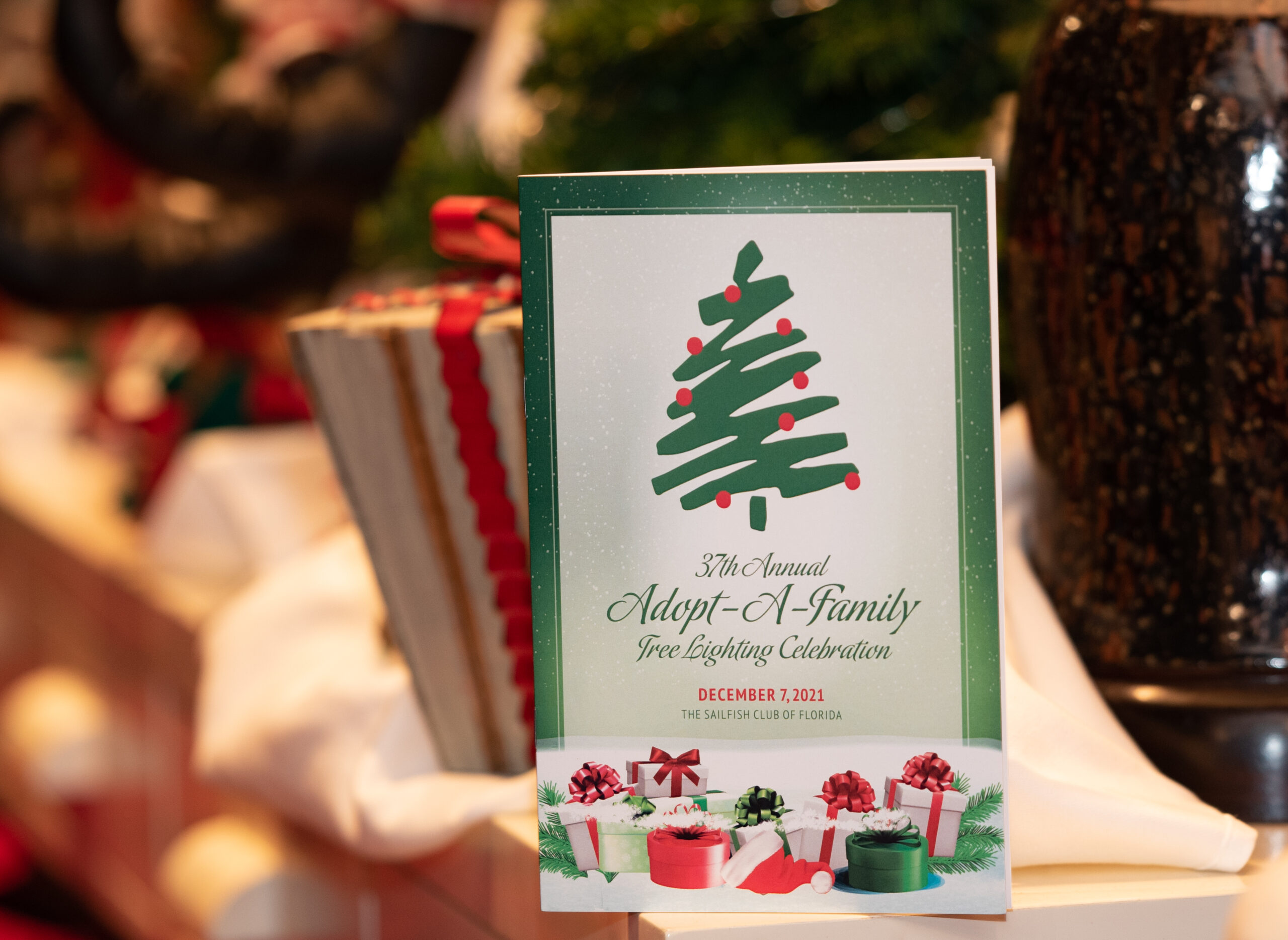 The 37th Annual Tree Lighting Celebration exceeded all expectations. The cherished event returned to Palm Beach on December 7, 2021, and our community of supporters marked the long-anticipated reunion by pledging a record-breaking $800,000 in support of the families served by Adopt-A-Family. The room was overflowing with the kindness of generosity of our friends and donors.
Guests were serenaded by The King's Academy Choir upon their arrival at the event. As the sun set over the Intracoastal, attendees enjoyed cocktail hour, our renowned orchid auction, and a display of select silent auction. The event also featured our inaugural Wine Pull, where attendees purchased a wine cork for $100 and won a corresponding bottle valued up to $1,000.
During a gourmet dinner, guests enjoyed remarks by CEO Matt Constantine, a beautiful testimony from a former agency client who is now pursuing her Ph.D., and an exciting live auction led by longtime agency friend, Neil Saffer. Bidder paddles were raised all over the room as the evening concluded with our annual Call from the Heart.
The majority silent auction was held online again this year, allowing supporters from all over the country to join the fun. We are grateful to everyone who contributed to the success of the event by bidding online.
Event Chair Nancy Kalaher and Co-Chair Elizabeth DeBrule led the amazing Tree Lighting Committee with enthusiasm and dedication for twelve months in preparation for the event. Adopt-A-Family is incredibly grateful to our event chairs, committee, sponsors, volunteers, attendees, and virtual supporters. The funds raised at Tree Lighting will equip Adopt-A-Family to be a lifeline for Palm Beach County families throughout 2022.
*****************************************************************

A Recap of the 36th Annual Virtual Tree Lighting Celebration
For the first time in 36 years, the annual Tree Lighting Celebration hosted by Adopt-A-Family of the Palm Beaches, Inc. was held online, without the traditional venue, music, or dinner. But faithful Adopt-A-Family supporters still turned out in full force for the one-hour livestream event, the agency's single largest fundraiser, held the evening of Tuesday, Dec. 1.
The virtual Tree Lighting Celebration not only captured and conveyed the heart of the agency's work with homeless and at-risk families in Palm Beach County, it raised more than $700,000 – a remarkable and generous showing of support from the community.
Held in real-time, a live auction featured a three-night stay at the Blackberry Farm resort in the Smoky Mountains; a two-night golf package at the Old Palm Golf Club; a 38-bottle dual-zone wine cooler (including 12 red and 12 white wines); a private wine tasting event; and a sunset champagne and dinner cruise. The silent auction was held over 21 days through an online portal specifically designed to facilitate bidding. Silent auction items included gift baskets, luxe holiday decorations, dining certificates, and stunning orchid arrangements, a hallmark of the event.
As always, the focus was on the families Adopt-A-Family serves. Through previously recorded videos, Tree Lighting Celebration attendees got to meet the people who benefit from agency programs. One grandmother said Project Grow, the agency's afterschool/summer program, is like "sunshine" for her young grandson. Another resident shared how she found refuge and understanding at Adopt-A-Family, after surviving traumas that included domestic violence and the death of a child. The final video took viewers inside Julian Place, Adopt-A-Family's new 14-unit townhome community for at-risk families whose children attend nearby Highland Elementary School.
"This has been a unique year in a number of ways," said Adopt-A-Family CEO Matthew Constantine. "There have been changes that no one ever expected, and we are receiving calls from people who would have never needed our services had a worldwide pandemic not happened. We are grateful to have the continued support of our community and some very special donors. They remain committed to our mission and the work we do. Their support enables us to be here for the families of our community when they need us most."
To get a behind-the-scenes look at our first-ever Virtual Tree Lighting event, check out our blog!
If you missed the Virtual Tree Lighting Celebration, you can check it out anytime on YouTube: