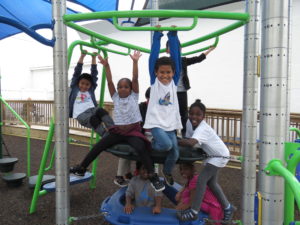 According to the 2019 Annual Report from Florida's Council on Homelessness, the confusion and upheaval of experiencing homelessness "can have a long-lasting detrimental impact on the social-emotional development and educational progress of children." This is one reason that general education alone is insufficient for at-risk children.
Adopt-A-Family provides Project Grow, an afterschool/summer program for children in elementary school, to the residents of the agency's housing programs, and the surrounding community. The program is designed to address the complex needs of low-income and formerly homeless students through a holistic curriculum.
Through the safety and dependability of Project Grow, along with the steady dedication of its longtime staff, students learn to recognize and reach their full potential. For children who have lived with chaos, instability, loss, anxiety, hunger, and violence, Project Grow provides not only a safe and stable haven but a place to shine.