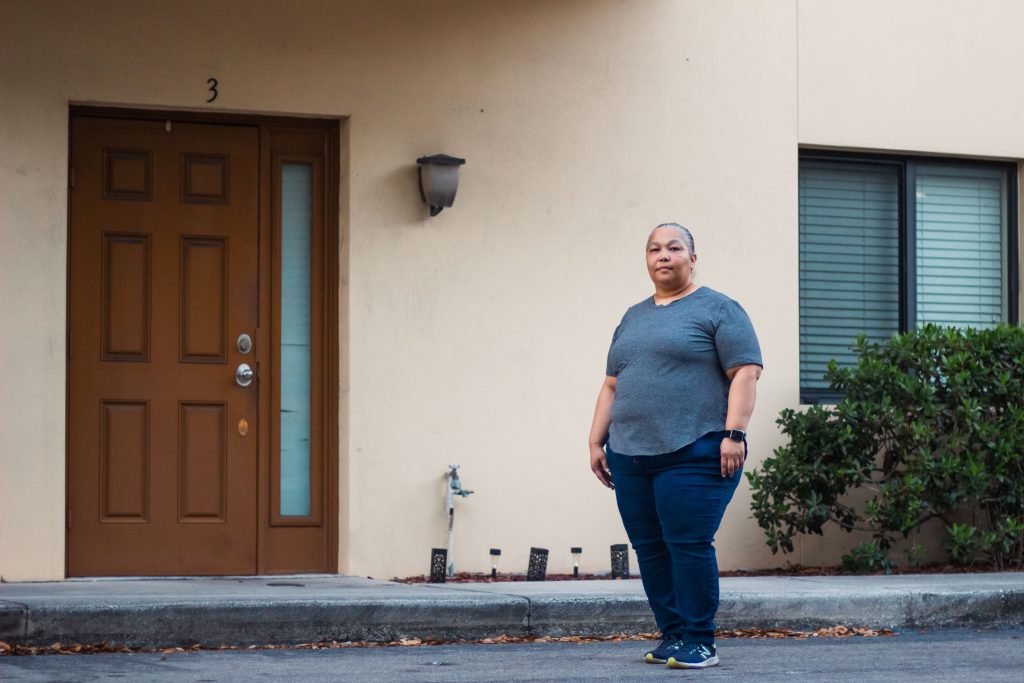 Wiley Reynolds Gardens Apartments is a nine-unit housing program that provides safe and affordable housing to families experiencing homelessness. The program allows families to earn up to 50% Area Median Income at program entry and offers two and three-bedroom apartments for $600-700 per month – roughly one-third of current fair market rent in Palm Beach County.  
Families are provided with case management, budget counseling, mental health services, job coaching, and access to Project Grow, Adopt-A-Family's afterschool and summer program for elementary school children.
Between May 2022 – April 2023, the program served 11 households (18 adults and 22 children). 94% of adult residents maintained full-time employment for the whole year, and 72% of those clients met with the agency's Job Coach to investigate options for pursuing a higher earning potential and more fulfilling career. 
Click to read a Wiley Reynolds family success story — Anna M. and family.