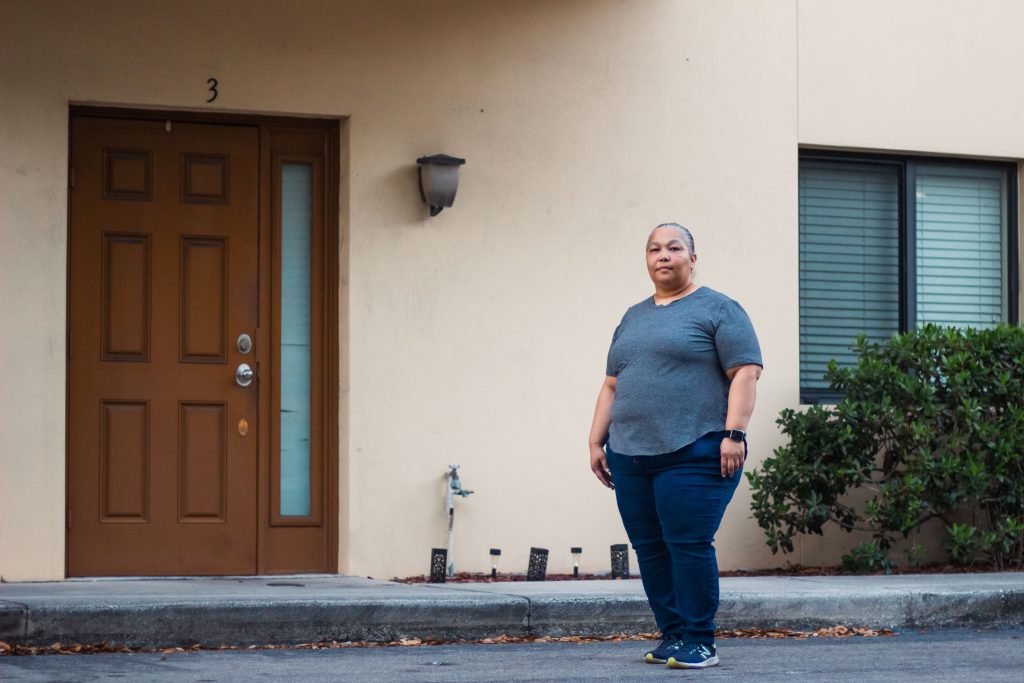 Wiley Reynolds Gardens Apartments is a nine-unit housing program that provides safe and affordable housing to families experiencing homelessness. The program allows families to earn up to 50% Area Median Income at program entry and offers two and three-bedroom apartments for $550-700 per month – roughly one-third of current fair market rent in Palm Beach County.  
Families are provided with case management, budget counseling, mental health services, and access to Project Grow, Adopt-A-Family's afterschool and summer program for elementary school children. In 2022, 100% of able residents maintained steady employment which enabled them to pay rent and keep their families stably housed for the entire year.
In 2009, The Florida Redevelopment Association awarded Wiley Reynolds Gardens Apartments with the prestigious Roy Kenzie Award for Outstanding Affordable Housing Project in the state of Florida. 
Click to read a Wiley Reynolds family success story — Anna M. and family.