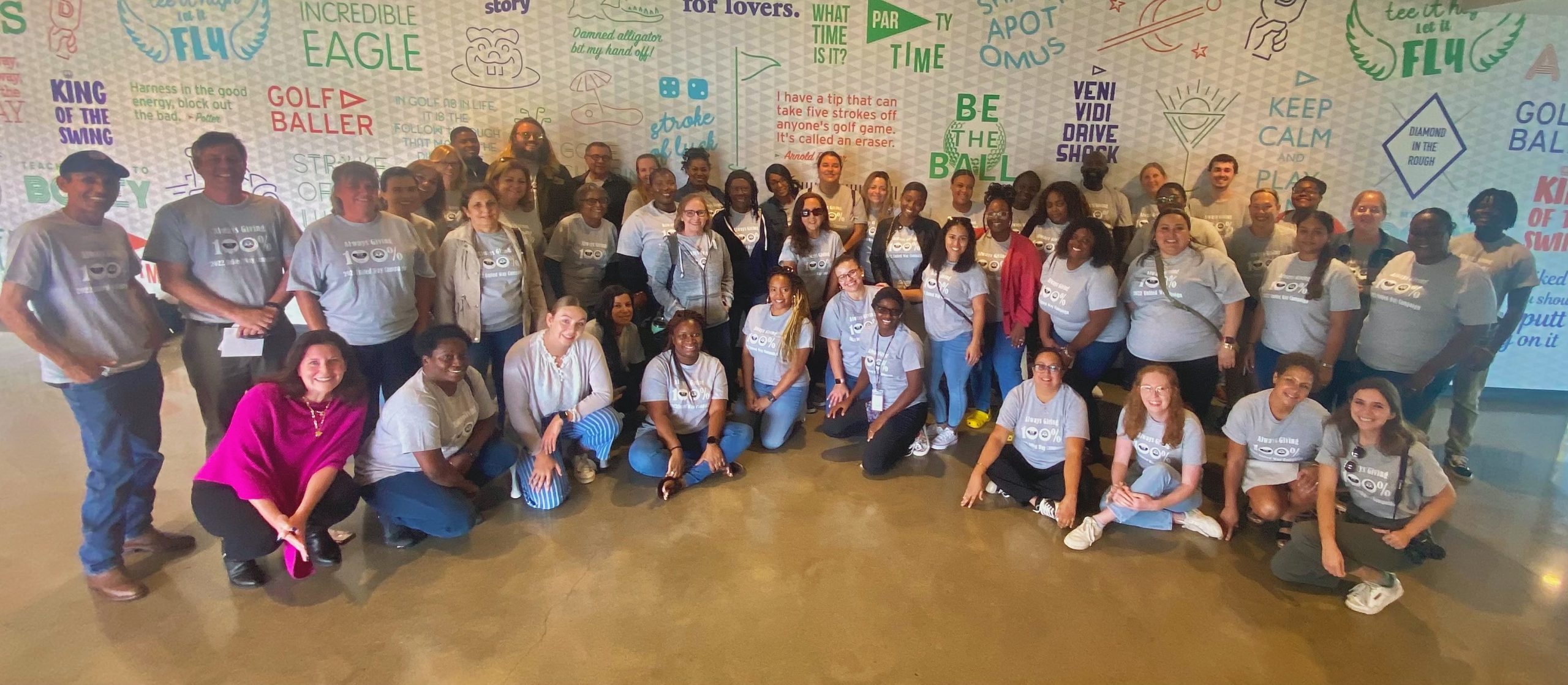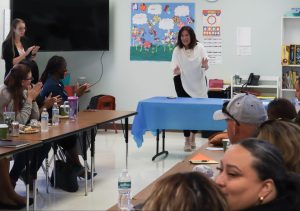 The annual United Way Campaign celebrates our longtime partnership with United Way of Palm Beach County, who works to unite the resources of donors, volunteers, agencies and the community to make lasting impact in the lives of our neighbors in need. The week-long campaign encourages Adopt-A-Family staff to rally support through personal pledges, kicking off with a challenge to reach 100% staff participation. We are excited to share that after a week of events, games, and themed dress-up days, staff once again reached the campaign goal of full participation (and won a day off)!
Several United Way team members joined Monday's kick-off breakfast, including Senior Director of Resource Development Dana Collier, who thanked Adopt-A-Family for our years of successful campaigning.
Program REACH Shelter Service Coordinator Ina Mallet spearheaded Adopt-A-Family's campaign for the second year in a row.
Tuesday's outfit challenge prompted awareness for a variety of causes honored throughout the month of October. Staff were invited to wear purple for Domestic Violence Awareness Month, pink for Breast Cancer Awareness Month, or other colors to represent an observance of their choosing.
On Wednesday, staff dressed to represent their favorite sports teams, and AAF Grants Writer Jodi MacNeal returned for the third year in a row to lead virtual trivia. Over 20 staff members showed up to the competition, but only three left as champions: Congrats to Dylan Blue, Evan Schoenly, and Arianna DeLeo!
The campaign's grand finale took place at Drive Shack. Trivia and raffle winners were awarded prizes and CEO Matt Constantine announced the news the whole team was waiting for – we had reached our goal of 100% staff participation.
Adopt-A-Family is grateful to partner with United Way, whose efforts help ensure everyone in our community has access to stable housing, education, food, and other needs.