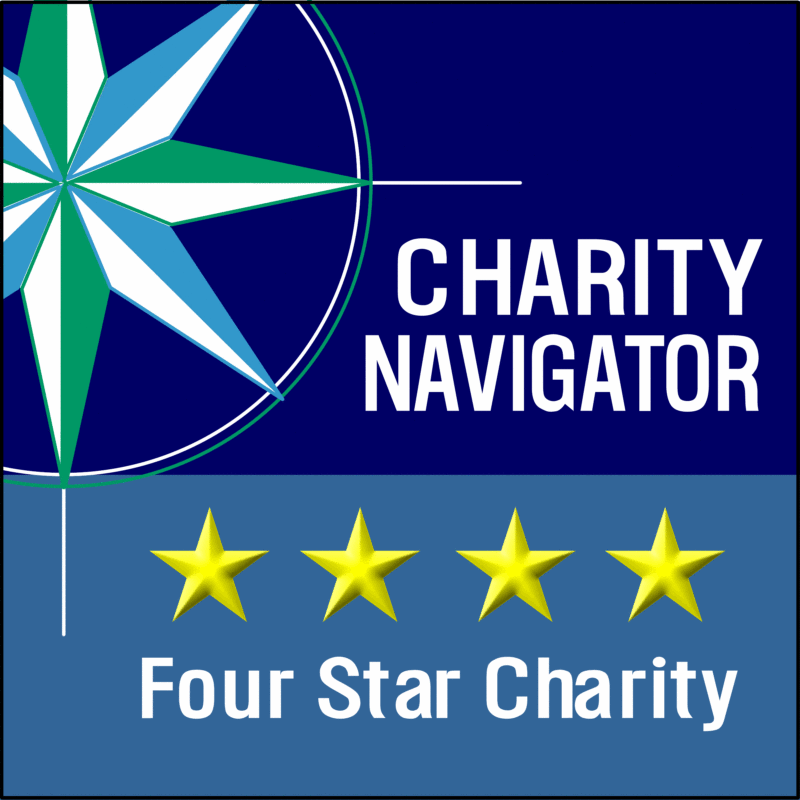 Special Announcement: We have achieved a 4-star Rating from Charity Navigator for the TENTH consecutive year.
Dear friends,

As many in our close-knit community may know, we were recently notified that we earned the landmark achievement of a 10th consecutive 4-star Charity Navigator rating. In the updated rating letter to the agency, Michael Thatcher (President and CEO of Charity Navigator) wrote in part; "Attaining a 4-star rating verifies that Adopt-A-Family exceeds industry standards and outperforms most charities in their area of work. Only 1% of charities we evaluate have received at least 10 consecutive 4-star evaluations, indicating that Adopt-A-Family outperforms most other charities in America. This exceptional designation from Charity Navigator sets Adopt-A-Family apart from its peers and demonstrates to the public its trustworthiness."
In addition to being a pivotal goal in our strategic plan, this recognition will help us in our ultimate goal of increasing our capacity to better serve Palm Beach County families in need. To our funders, supporters, staff, neighbors, and community partners; thank you for all that you do for the families we serve and the community at-large.

Your partnership, investment, and support made this possible.

Sincerely,

Matt Constantine, CEO
Adopt-A-Family of the Palm Beaches, Inc.