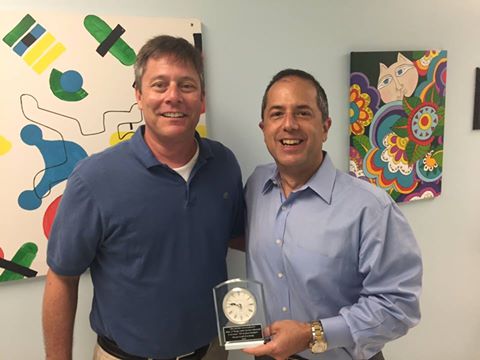 Last week we honored long-time board member John Castronuovo, who has been involved with Adopt-A-Family for nearly two decades. Adopt-A-Family CEO, Matt Constantine, had this to share about John's dedication:
"We are incredibly fortunate to have John as part of our family here at Adopt-A-Family. He always leads with such humility and generosity. When I think of Adopt-A-Family's growth, vision, and innovation over the years, John has played an instrumental role every step of the way."
We took the opportunity to ask John why Adopt-A-Family has such a special place in his heart:
"Adopt A Family is important to me because it is about helping the people who live within our community. My neighbors are not just the people who live on either side of my home, but also the people with whom we share our community. And just as I would help my next door neighbor if he or she needed it, my family and I will help our Palm Beach County neighbors who need assistance. Adopt-A-Family has reached out to our neighbors for over 30 years and we are there with them."
Join us in thanking John, a true ambassador of the Adopt-A-Family spirit.