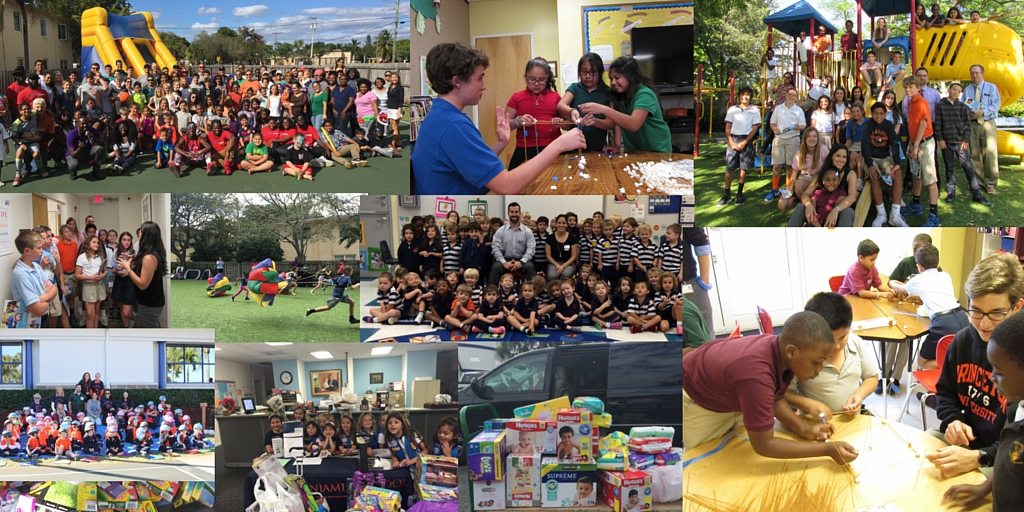 On May 16, 2016 we presented our amazing friends from The Benjamin School with an award recognizing their efforts on an unforgettable community service partnership during the 2015-16 school year.
It was an honor to partner and collaborate with everyone from The Benjamin School – from the students and parents, to faculty and administrators – the positive energy and giving spirit made a mark on Adopt-A-Family that will not soon be forgotten.
The school-wide community service project included record-setting food drives, toy drives, and school-supply drives that made a difference in the lives of thousands served by Adopt-A-Family's core programming.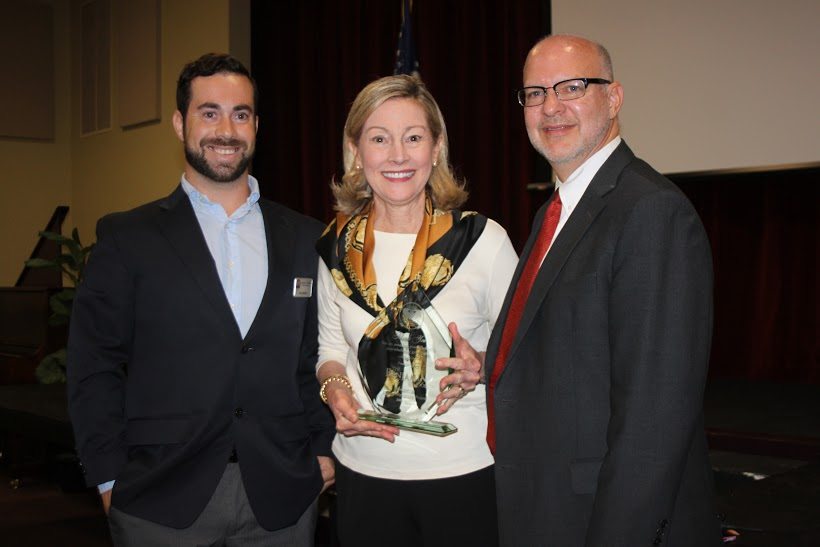 Memorable moments throughout the school year included a "Holiday Gift Giving Event" that benefited families served through our Lewis Center family homelessness program, The Men of Benjamin "Family Fun Day" (that drew more than 175 from Benjamin and families served through our programs), the Trike-A-Thon school supply drive facilitated by the pre-k program, and a special project coordinated by the Upper School's "Benjineers" to showcase a STEM project with our 2nd-3rd grade afterschool students.
Thank you for a year we will never forget, with a community that represents everything we stand for – – family.