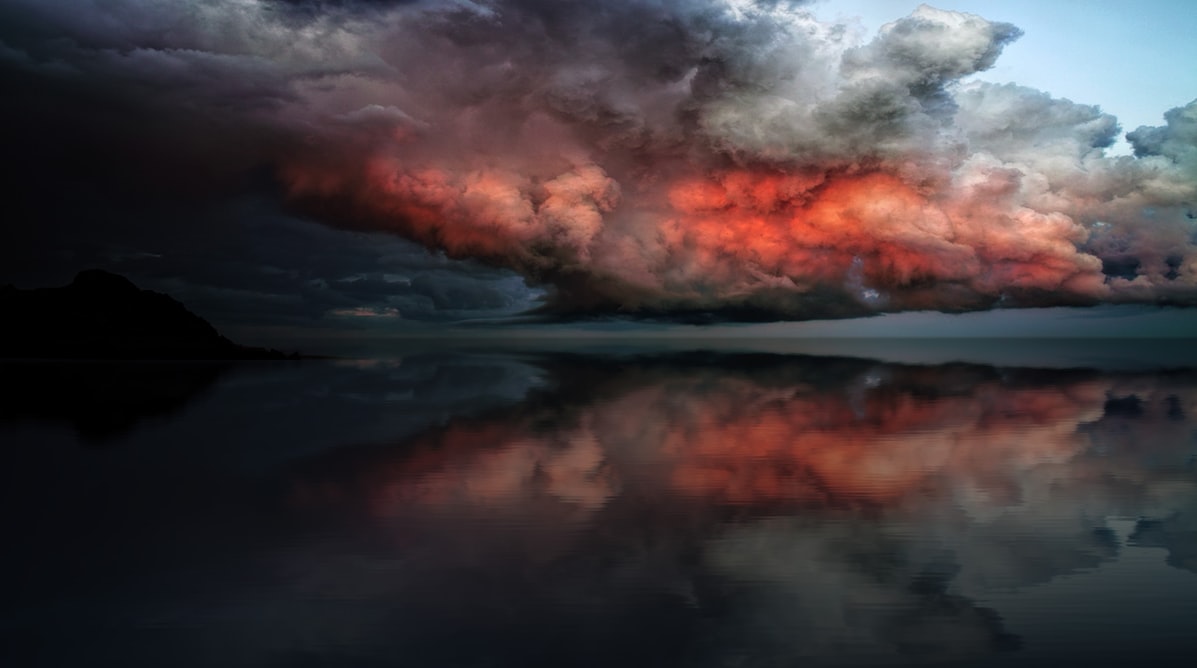 "Through the ups and downs, Adopt-A-Family was my anchor in the storm."
Karla Thompson has weathered the many storms in her life with grace, determination, and gratitude. She was born in the Bahamas as the sixth of eleven children. Due to the limited educational system in her country, Karla left home when she was just 12 years old to take an opportunity to attend school in Miami. She finished school, started a job, got married, and had two sons. Several years later her marriage ended, and she found herself raising two growing boys on her own. Living humbly, she maintained steady employment and the same apartment for over ten years as her sons grew. She proudly watched her eldest son graduate from high school and join the Navy.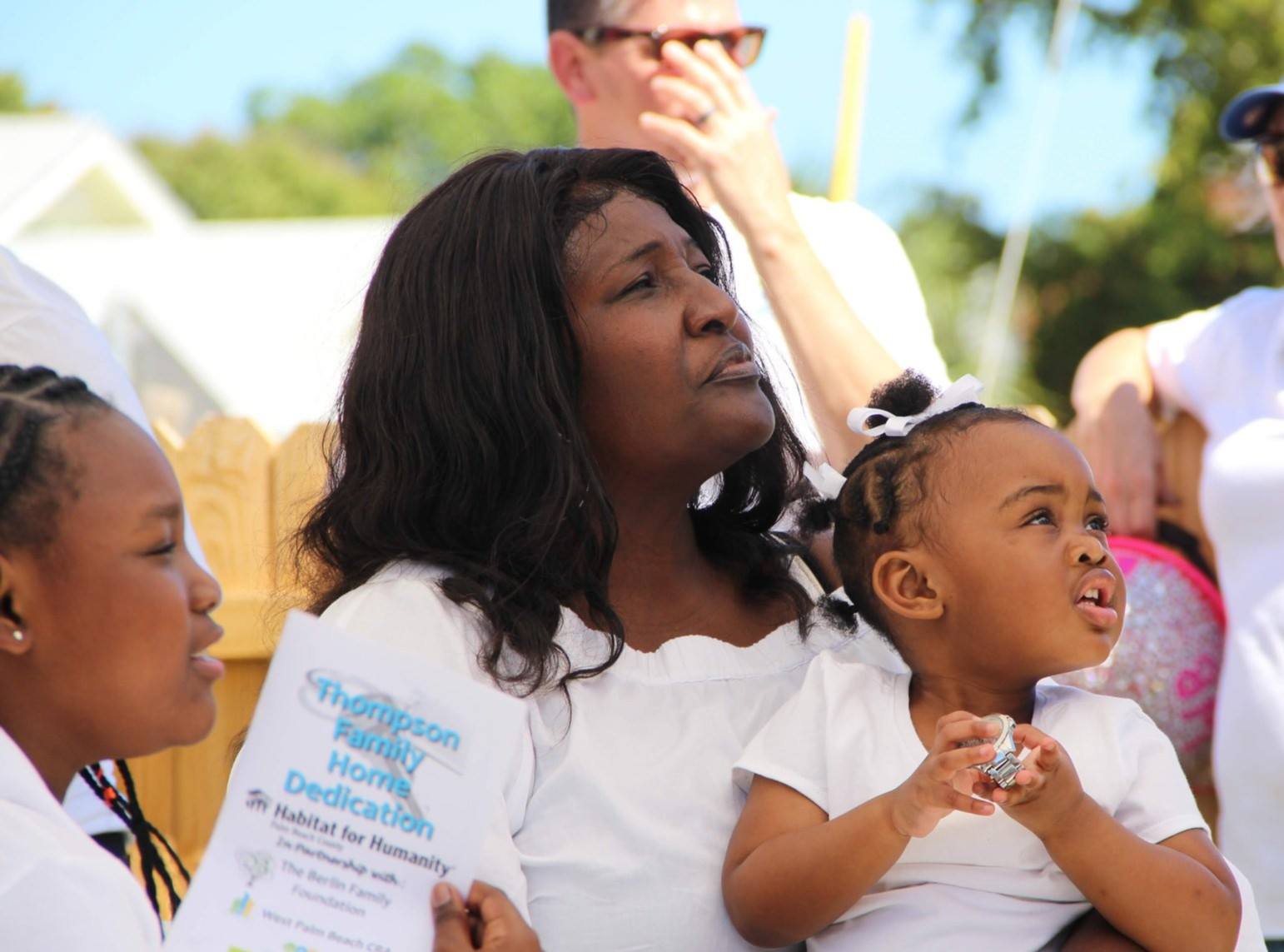 Karla's rent became a burden when her landlord raised the rent, and she began to fall behind. She moved out and began to apply for new apartments, only to discover that her landlord had evicted her through the court system, severely damaging her credit and her chances at securing a stable place to live. As Karla's security slipped away, she tragically lost two brothers within the same year and she carried the entire financial burden of their funeral and burial expenses on her shoulders. Drowning in grief, with her finances depleted and no housing solution on the horizon, Karla and her 9-year old son were forced to split up and live with different family members because no one had room to house them both. Karla did her best to stay afloat as she called all around Palm Beach County seeking assistance, but she was beginning to lose hope.
The clouds above Karla and her son lifted the day they received a call back from Adopt-A-Family. Although timid because they were unsure of who to trust after losing everything, Karla and her son met with the program manager of Service Enriched Housing and were accepted into the program. Service Enriched Housing is an affordable housing program for employed households dedicated to the pursuit of financial stability and home-ownership.
After nearly a year of living apart, Karla and her son were finally reunited. Looking back, Karla shares "I can truly say that through the storm, Adopt-A-Family was my shelter, mentally and physically. For the first time, after losing what we had lost, we felt like we had hope. We had a place to call home. Adopt-A-Family made sure we were secure and provided us with the love and support we had been lacking."
While in Service Enriched Housing, Karla slowly started to regain stability. She maintained her job, paid her rent on time, saved money in her escrow account, and slowly but surely improved her credit. Although Karla and her son were just getting back on their feet, she opened her home to a nephew from the islands who needed a stable home and a chance to finish high school. He joined the Army after graduation and is now living on his own in Texas after serving our country.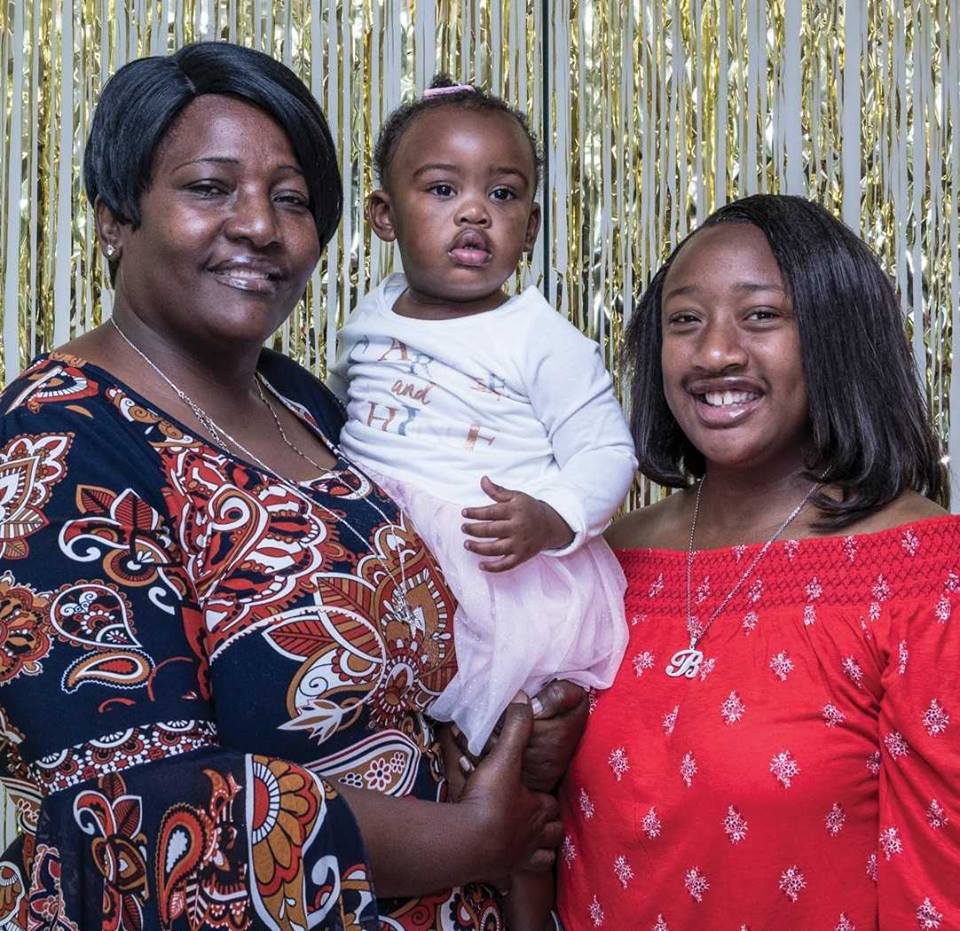 A few years later, Karla welcomed her grand-niece and great-grand baby niece from the Bahamas into her home to give them a chance at a better life. Karla's niece is now in college and her great grandniece is a joy to everyone she meets. "Even though I needed so much help myself, somehow I've been able to help so many people over the years. I've found that the more you help others, the better you feel."
Karla's confidence grew and she felt ready to make a career change to increase her earning potential and do work that she was passionate about. Karla has always loved children, so she earned her Childcare Certification and left her retail job of 12 years to work in a daycare. She later earned her Associates degree in Early Childhood Education and is currently pursuing her Bachelor's degree in Early Childhood Education. She is currently a beloved Pre-K teacher for low-income children. Karla has her sights set on earning a Master's degree in the future and becoming a motivational speaker for people trying to survive life's storms. "What Adopt-A-Family did for me, I'd love to do for others. That's why I want to become a motivational speaker. You never know who is out there that needs an encouraging word."
Karla's years at Adopt-A-Family were not easy. Raising teenagers, living a country away from her mother and much of her immediate family, deaths of loved ones, financial crises, lack of a vehicle, and long, hard hours of work and school threatened her efforts to move forward. Through it all, Karla kept her eyes on the horizon. She continued to be an active member of her church, a mentor to new Adopt-A-Family residents, and she took advantage of every supportive service offered by the agency. Karla participated in budget counseling, financial literacy courses, healthcare navigation, therapeutic services, and monthly case management. She says that the way she was raised helps her to look back with gratitude on everything she has experienced in her life.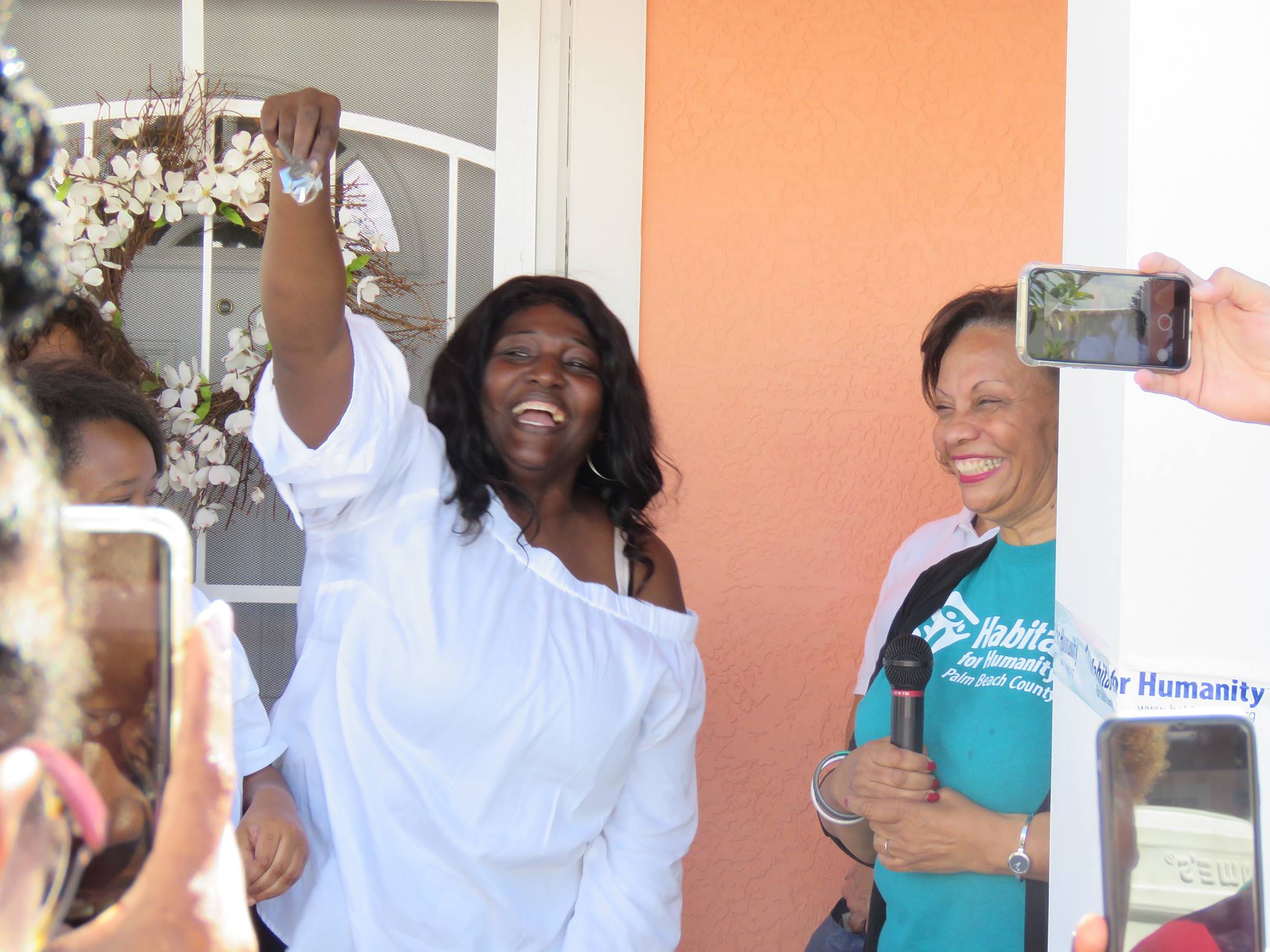 "I was raised to be thankful and grateful. I was raised to see the good in people and be grateful for small things. I can honestly say I can look back on my life and smile."
In 2018, Karla's hard work, sacrifice, and heart of gratitude came full circle when she was accepted into Habitat for Humanity of Palm Beach County's highly competitive home ownership program. On top of full-time employment and college classes, Karla completed hundreds of hours of community service to earn an interest-free mortgage on a new home.
In March 2019, over 100 family and friends celebrated with Karla, her sons, her nephew, her grandniece, and her great grandniece at Karla's Habitat for Humanity Home Dedication Ceremony.
Today, Karla is getting settled into her new home, with ample space for her family and a yard for her great grandniece. Karla looks forward to sharing her story to encourage other families that are struggling and losing hope. "At one point, the storm was so severe I couldn't see, but today I'm still standing. God has been good. Families need to know they have an anchor, a foundation to hold on to. And that's what Adopt-A-Family was for us."