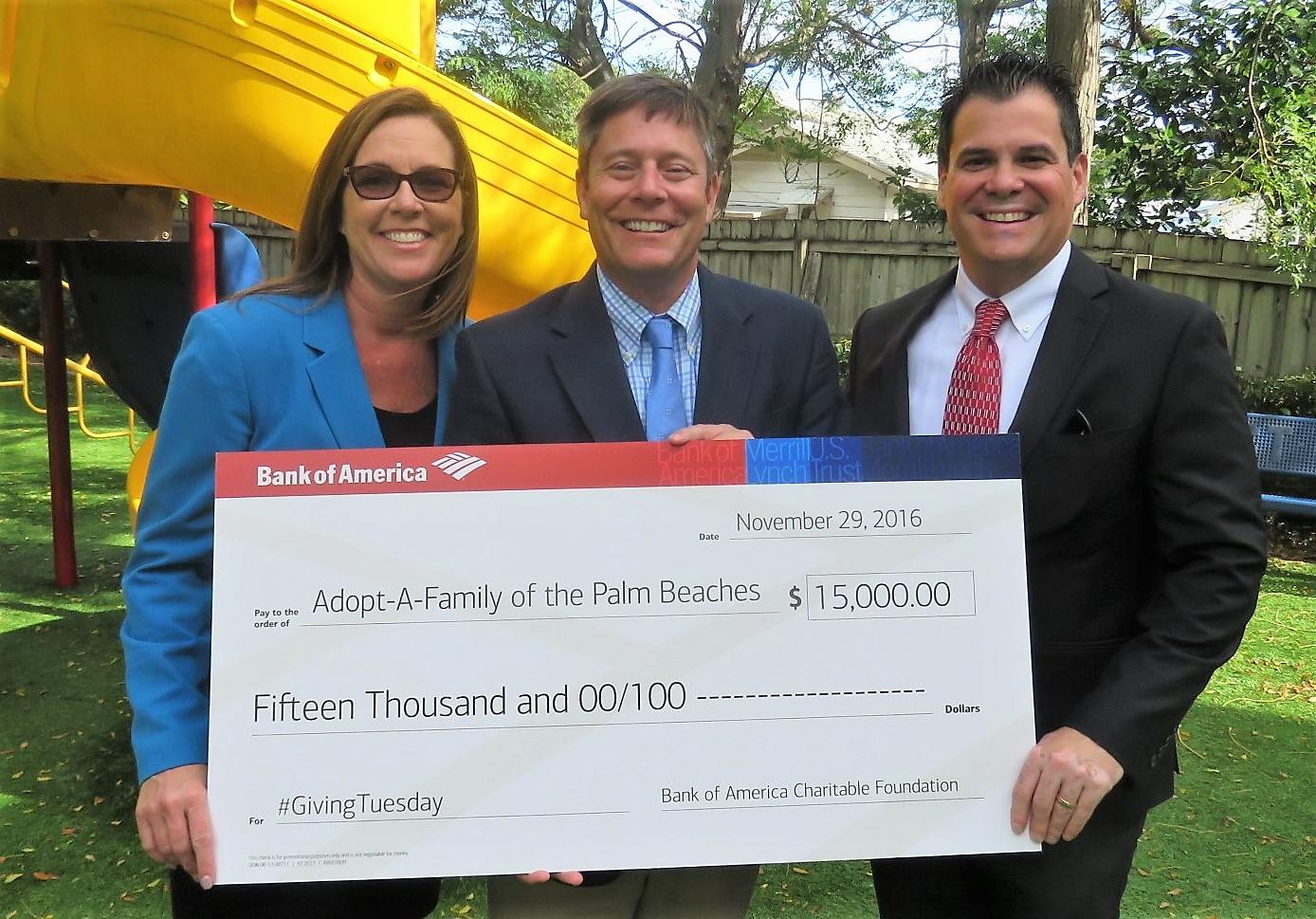 It was a #GivingTuesday to remember at Adopt-A-Family!
Our friends from Bank of America  presented Adopt-A-Family with a $15,000 basic needs grant in support of Wiley Reynolds Gardens Apartments. The grant is part of a more than $600,000 collective investment the bank is making in South Florida to address issues related to basic human services. The Wiley Reynolds program provides housing and supportive services to nine formerly homeless families, with a special emphasis on financial literacy.
"With the Basic Human Needs Grant, we're able to assist participating Wiley Reynolds families at a point when housing and stability is their greatest need. In time, we see families grow and thrive toward the ultimate goal of self-sufficiency. Bank of America's partnership is vital in strengthening the lives of families served by this program," said CEO, Matt Constantine.
We thank Bank of America for making a difference in the lives of formerly homeless families at AAF! #BofAGrants. Pictured, Bank of America's Dan Jardin and Susan Rabinowitz with CEO Matt Constantine.
---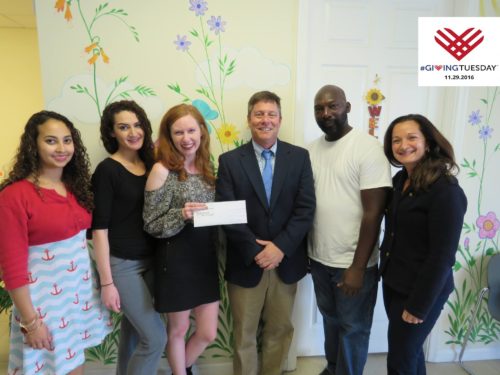 The caring team at Comcast Spotlight, who have worked closely with Program REACH over the past year, presented our team with $1,600 in staff donations. We are truly humbled by this act of generosity and send gratitude to Comcast Spotlight for the many meaningful projects they have taken part in over the past year. One of the most recent projects included inviting all Program REACH families to their offices for a day of trick-or-treating and snacks (that we shared on social media earlier this month!).
A special thanks to Comcast Spotlight's Elaine Textor, Gabriela Fuller, and Jenelle Penate who are pictured with our team above.