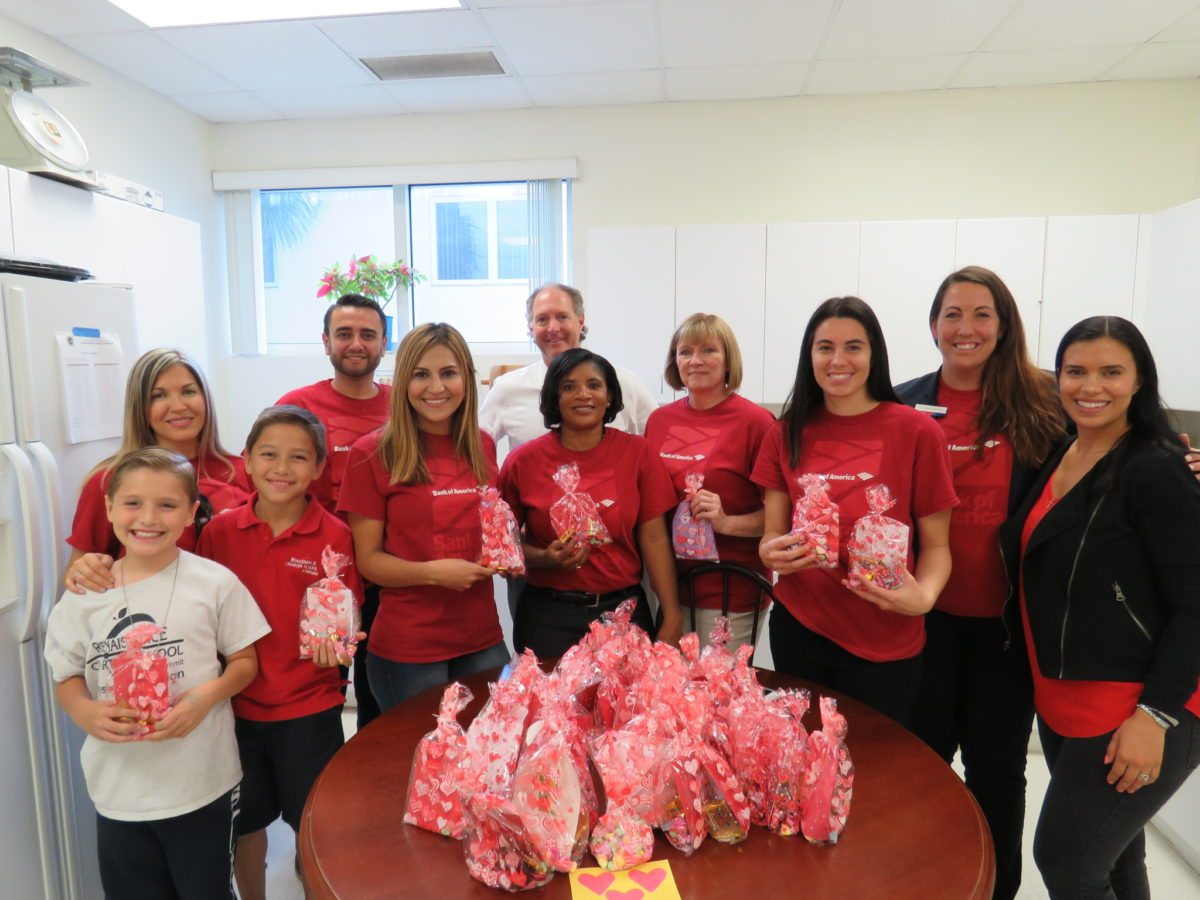 Special Valentine's Day thank you to our friends at Bank of America (BoA) who visited with our Project Grow afterschool students today.
The BoA team presented to each of the three Grow classrooms on how banking relates directly to STEAM (science, technology, engineering, arts, and mathematics) as well as prepared Valentine's themed candy bags for each of our students. Our students were interested in learning what it takes to become a banker, how to budget for buying a car, and how long until one is able to retire (to name a few of the great questions for our visitors). Below, Bank of America's Nikki Morley shared about her experience participating in the project.
Bank of America volunteers had the opportunity to spend the afternoon sharing Valentine's Day cheer with the children of Project Grow. We were able to have a conversation about our unique individual careers which lent itself to the program's current STEAM curriculum. Project Grow is a very special program which fosters educational growth for children in Palm Beach County that experience challenging times.

-Nikki Morley, Vice President, Palm Beach County Project Manager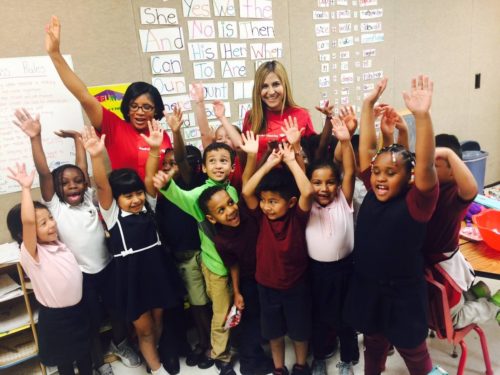 Thank you for being such amazing partners and friends to Adopt-A-Family and the entire community!