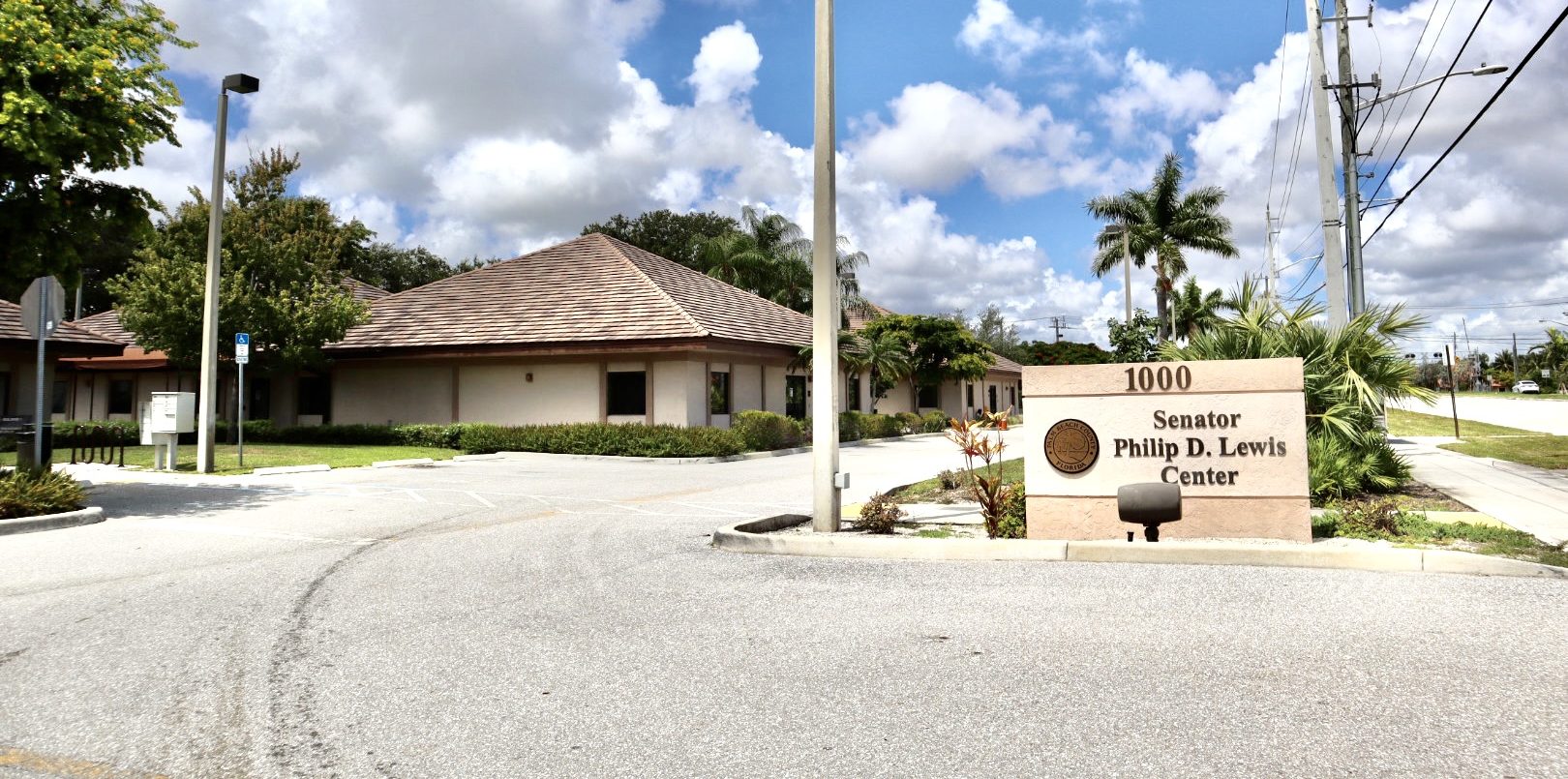 Celebrating Ten Years of the Senator Philip D. Lewis Homeless Resource Center!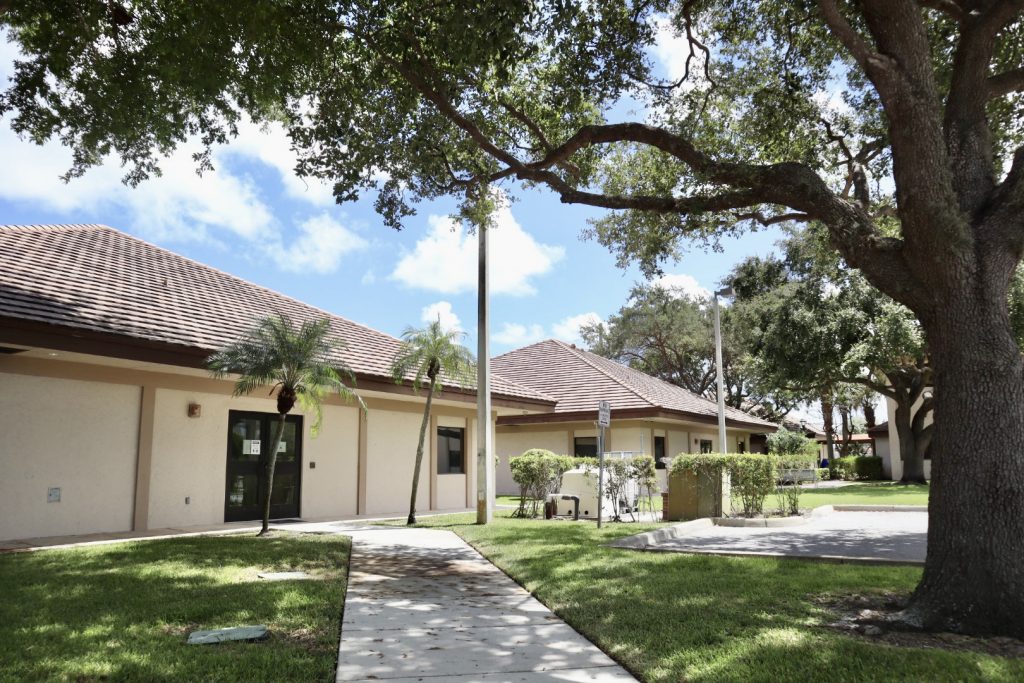 Established in 2012, the Senator Philip D. Lewis Homeless Resource Center (HRC) remains the backbone of Palm Beach County's continuum of care. Since establishing itself as the centralized point of entry for those experiencing homelessness, the center continues to field thousands of calls and connect hundreds of families to shelter annually. Adopt-A-Family staffs and operates the Family Division of the HRC.
The HRC links families to an appropriate intervention aimed to end their episode of homelessness. Under one roof, people in need can access several HRC-operated programs such as Rapid Re-Housing and Diversion, be connected to one of Adopt-A-Family's housing programs, or receive referrals to housing services at partner agencies. This eliminates lost time and wasted resources so often spent tracking down assistance, so families can get back on their feet faster.
"The HRC was something new," said Chief Program Officer Nydia Sabugo-Marrou, who played an integral role in the HRC's development and growth. "It was a venture for multiple agencies to make together, working toward one common goal."
At the heart of the HRC is its innovative coordinated entry process, currently managed by Gloriene Claudio-King. When Gloriene first joined the HRC team in 2012, she was the sole Family Navigator. Today, Gloriene manages an entire team of Navigators who collaborate closely with other departments.
"Originally, coordinated entry was just a simple intake," Gloriene said, "but now, we dive deeper to help them find solutions."
The HRC offers facilities like showers and laundry on-site for families to use as they go through the coordinated entry process. Coordinated entry also offers links families to an appropriate housing intervention which may include Rapid Re-Housing, Diversion, emergency shelter, and permanent supportive housing.
"Staff walk clients through the entire process from start to finish, which helps us build relationships with them," Gloriene said.
Rapid Re-Housing was developed in 2009, and Adopt-A-Family integrated it into the continuum of services offered at the HRC when it opened in 2012. Rapid-Re-Housing places families in housing and pays a gradually declining portion of the family's rent, giving them adequate time to establish the ability to maintain rent payments on their own. The program's Housing Specialists maintain relationships with local landlords and think on their feet to secure fast, safe, stable housing for families in urgent need of assistance.
A newer addition to the lineup of services offered through the HRC, Diversion focuses on helping families identify nontraditional housing solutions and facilitating the move to quickly end an episode of homelessness. The Diversion team often communicates with families on a weekly basis as they work together to secure solutions.
"My 'why,'" Gloriene said, "is my brother. He struggled with his mental health. I've always wanted to help people like him, and give back to the community I was raised in."
Gloriene credits agency leaders for the HRC's success. "I could never do this work without the team or the support we have," she said. "We help each other see ways to better the system and improve it for our clients. It is so awesome to know my supervisors value and support the work our team does."
Sharing the sentiment, Nydia Sabugo-Marrou looks forward to the future of the HRC. "When I look back 10 years ago, I can see we planted a seed. And that tree has just been growing and growing," Nydia said. "It has solid roots, and the roots are all of us who work at Adopt-A-Family, the Board of Directors, and our supporters."
Adopt-A-Family is grateful to our partner agencies, including Palm Beach County, for their years of collaboration and ongoing commitment to serving our community. The Senator Philip D. Lewis Homeless Resource Center could not succeed without their support and service.