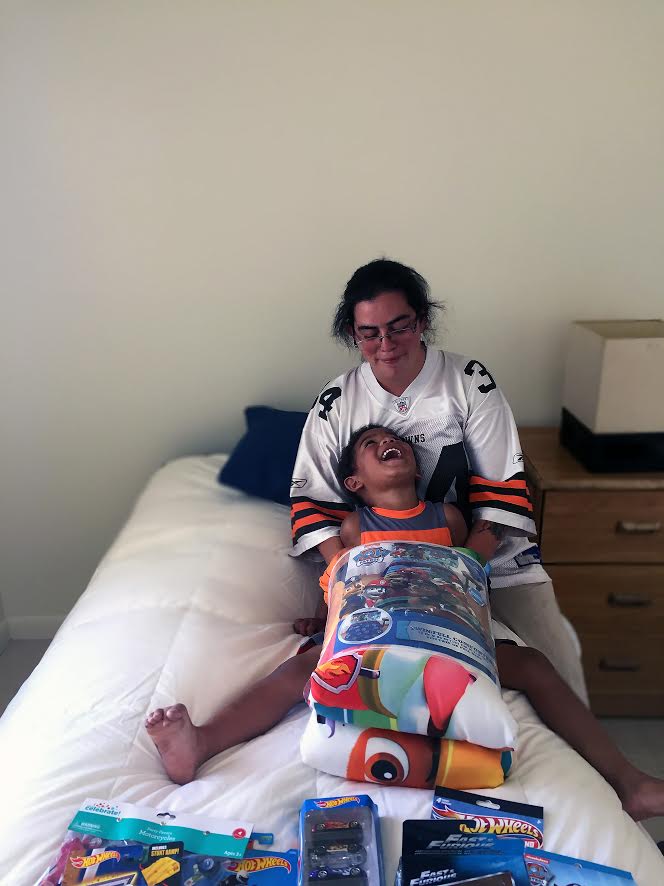 Last week, Adopt-A-Family's Project SAFE with help from our friends Palm Beach County 'Canes launched "Feels Like Home."
Feels Like Home is a community engagement series with a goal of providing a welcoming environment to formerly homeless families transitioning to a new apartment to call home. Each family, and specifically, their children, creates a wish list of toys, items, and household amenities that will make their new apartment feel like home.
Jordan White, President of the Palm Beach County Canes Alumni Chapter, had these powerful words to share.
"Home is not just a place where we live. Home is a feeling. Home is unconditional love and support. Unfortunately, many families do not have a place to call home. Adopt-A-Family was able to provide this beautiful family with a new home and I'm proud we played a part in bringing them hope for a brighter future. I will keep this photo for the rest of my life. Each time I glance at the picture it will serve as a reminder that it doesn't take much to make a profound and positive impact on the life of an entire family.

It will always bring a smile to my face."
Ms. Wanless, the recipient of the kindnesses by the Palm Beach County 'Canes, shared the following in her thank you note to the alumni club.
"I'm so blessed for this incredible act of giving. Last night, Dimitri slept like a baby under his new Paw Patrol blanket and Vanessa (my daughter) is so proud of her Fast & Furious car. She doesn't want to even take it out of the box! Dimitri has not stopped playing with all the toy cars you got for him. THANK YOU so much!!
Just today, we received additional acts of giving to benefit this family from other fellow Palm Beach County Canes, including a Toys R Us gift card and a matching blanket for Dimitri's sister. He was proud to present this gift to his sister later today!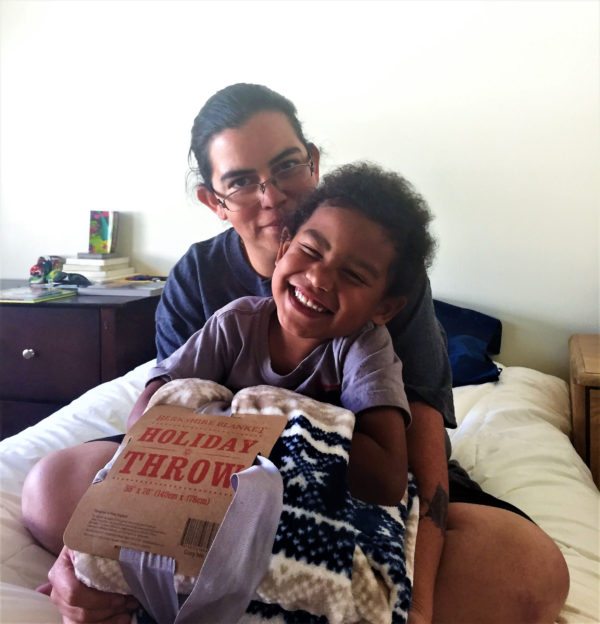 Thank you, Jordan and thank you Palm Beach County Canes!
#FeelsLikeHome
To learn more about an upcoming "Feels Like Home" project, contact Maria Evangelista at mevangelista@aafpbc.org