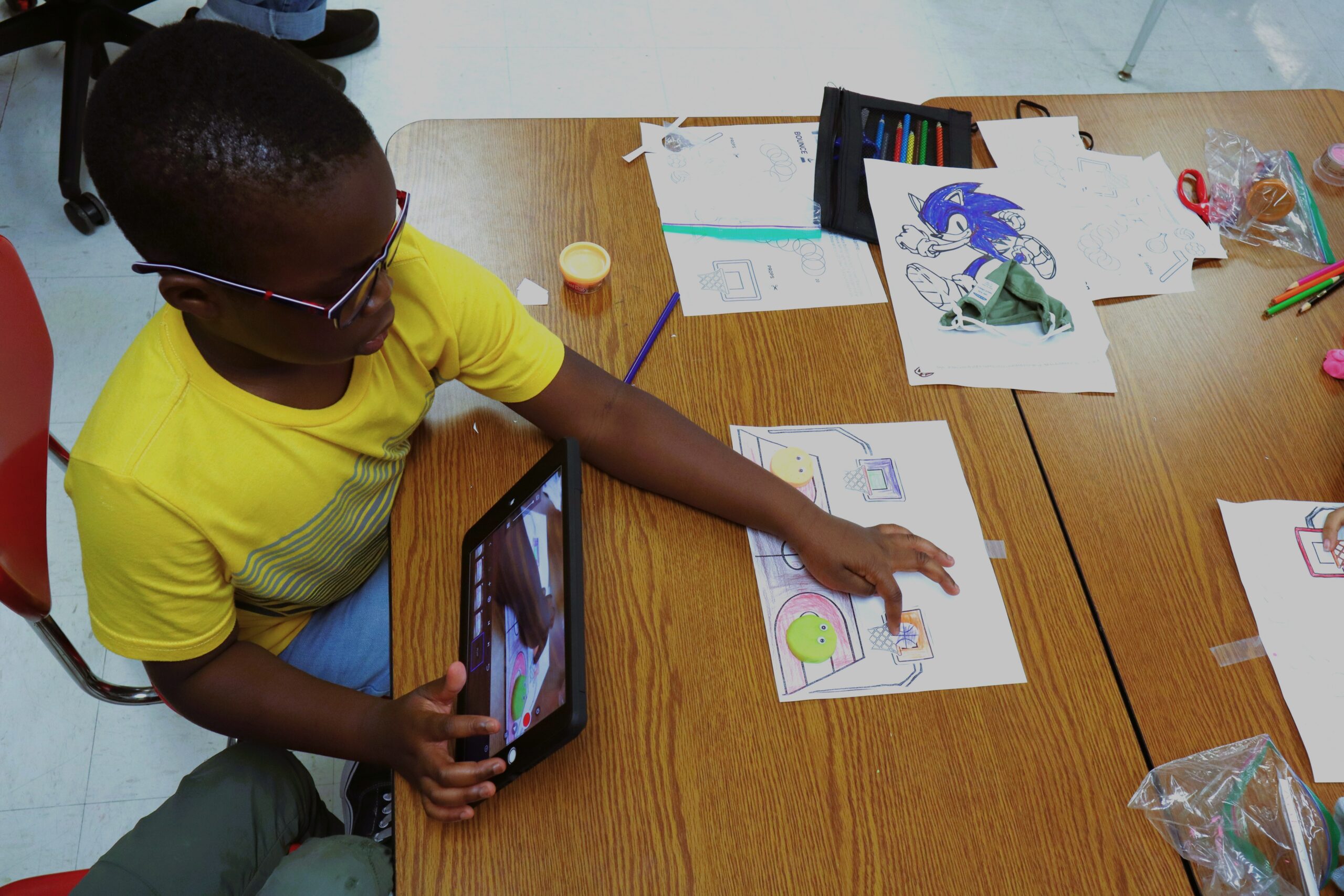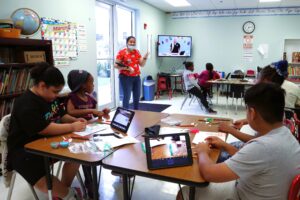 Spring Break at Project Grow means long days full of fun. Every day after outside playtime, snacks, and crafts, students settled into the classroom for a special treat: stop-motion animation classes with Green Mouse Academy.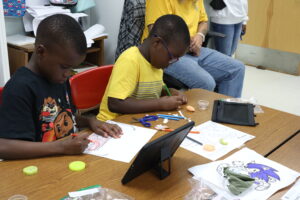 Students took the entire week to design and direct their very own animated films using the stop-motion technique. Teams of two worked together to make their Dot Bots bounce basketballs, or light Olympic torches.
In a practice of patience, accuracy, and teamwork, students built and colored a background, molded a character out of Play-Doh, and recorded their unique animated films one photo at a time.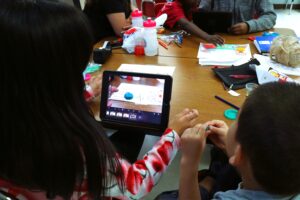 Green Mouse Academy brings Technology Arts Courses to local classrooms, allowing young students a chance to show off their technological and creative sides while working on engaging, hands-on projects.
Green Mouse Academy has led robotics classes at Project Grow in the past as well. We are grateful for this partnership that provides our students with unique and stimulating classroom experiences.