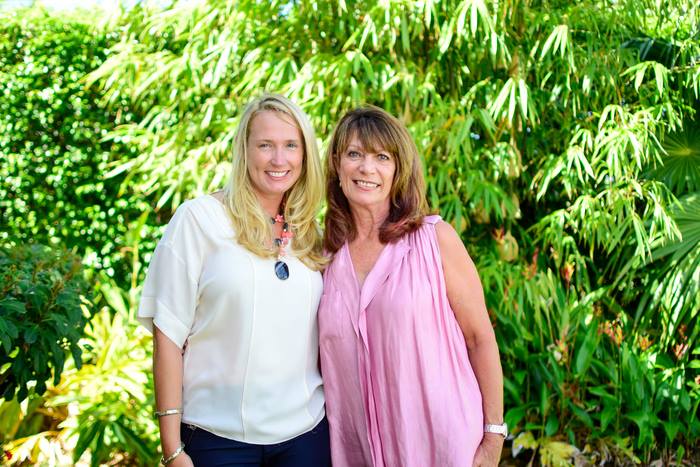 Pictured, Holly Maisto & Penny Heller. 2016 Tree Lighting Chairs. 
It is hard to believe that the 32nd Annual Tree Lighting Celebration is only days away!
We thought that today would be a better time than ever to introduce our community to the 2016 Tree Lighting Committee Co-Chairs, Penny Heller and Holly Maisto!
We'd like to preface this post with the fact both of these ladies bring a rare sense of dedication and spirit in their service to Adopt-A-Family that is hard to put into words.
A little about Penny:
For a number of years, Penny Heller has been a distinguished member of Adopt-A-Family's Board of Directors and intimately involved in our Annual Tree Lighting Celebration. Under Penny's leadership and conscientious spirit, our special events have achieved record fundraising milestones over the past two years and our programs continue to attract new and diverse funding support.
Penny brings an infectious and motivational aura to each and every project she leads while putting the best interests of our agency and families first.
A little about Holly:
Holly has been a dedicated Tree Lighting member and committed Adopt-A-Family (and community) volunteer for a number of years.
Mrs. Maisto brings a rare energy and enthusiasm that is difficult to quantify. She has leveraged new and innovative strategies to bring "new light" to Tree Lighting (including a dynamic new raffle) while remaining true to all that makes this event one of the most special in Palm Beach during the holiday season.  Holly even shared that "we should all be ready for some new (and special) surprises during this year's Live Auction!"
We thank you amazing ladies so much.