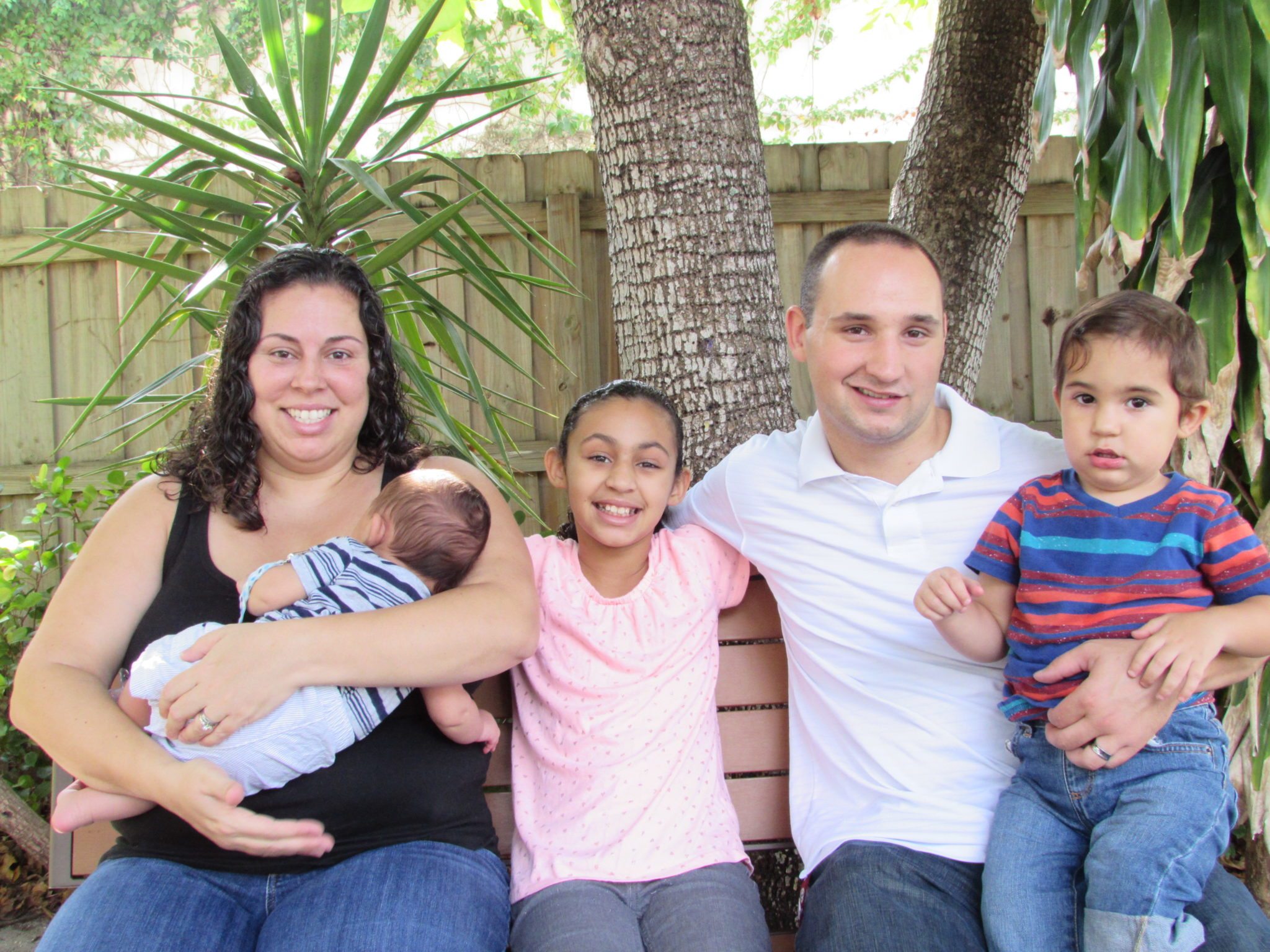 "Before coming to AAF's Service Enriched Housing (SEH), we fought hard to find an affordable place to call our home, but never found luck. The housing market in Palm Beach County is so, SO expensive. We never had the opportunity to save toward our dream of homeownership.
We lived for a short time with my mother, but struggled with us all living in one-bedroom. When we applied to SEH and were accepted, it was life-changing!" ~Sheena Cutler.
After joining the program in the spring of 2015, Sheena and Steven set ambitious goals to pay down past debts and learn the complexities of the home purchasing process.
"Christina (the SEH program manager) is always there for us to provide guidance, knowledge, and accountability every step of the way. We are well on our way to becoming homeowners. We owe a ton of gratitude to her and Adopt-A-Family," Sheena shared. "For the first time in our lives, we have significant savings in escrow, and Christina has taught us the importance of how these savings will impact our home buying potential."
The family also shared the impressive news that Steven was recently promoted into a management position at Publix!
The Cutler's are very, very close to achieving their stated savings goals, and will be in a position to purchase a home of their OWN by early 2017!
Last but not least, the family recently welcomed a 5th member of the household, baby Dominick!
Help us in wishing the family well (and continued successes) as they remain steadfast on the path to homeownership!
Summer 2016 program fact: Service Enriched Housing is a recent recipient of two high-impact grant awards from BankUnited and the Community Foundation for Palm Beach and Martin Counties. It is due to our incredible funders that these stories are possible.