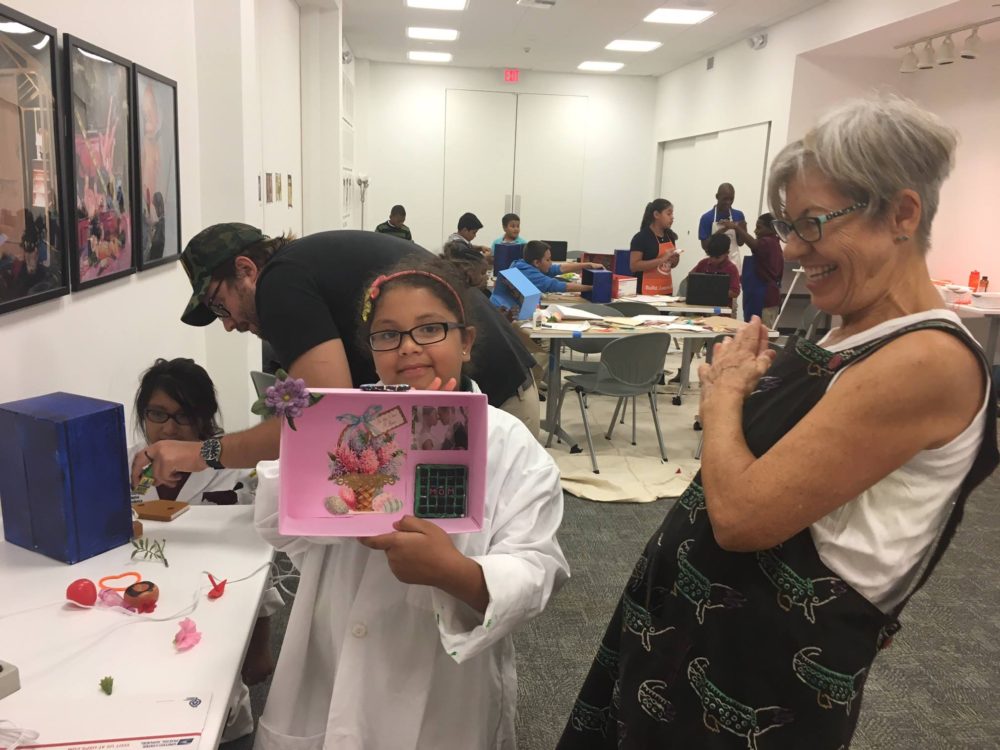 The 10-part "Arts in my Backyard" program at the Cultural Council of Palm Beach County continues to be a major hit with our 4th and 5th grade Project Grow students!
The Cultural Council's Trish Halverson recently shared this update:
"The students have been studying Joseph Cornell, an American artist and sculptor who pioneered the art of 'assemblage'. This lesson builds on the students' former exploration of collage — though assemblage is unique in that it is a sculptural technique of organizing or composing (into a unified whole) a group of unrelated and often fragmentary objects.
Students generated a list of 'themes' for their assemblages and have been able to utilize a variety of 2 and 3 dimensional objects and images from Resource Depot's collection. They have also learned about composition, which is the placement or arrangement of visual elements or ingredients in a work of art."
Trish also shared that the Project Grow students have become very cognizant of saving items that may ordinarily be discarded. And, the students have been engaged in providing feedback and encouragement to one another (on their own accord) to put together the best project possible. We send continued gratitude to the Cultural Council of Palm Beach County and Resource Depot for providing such meaningful programming to our afterschoolers.
Click here to view more photos on our Facebook page.