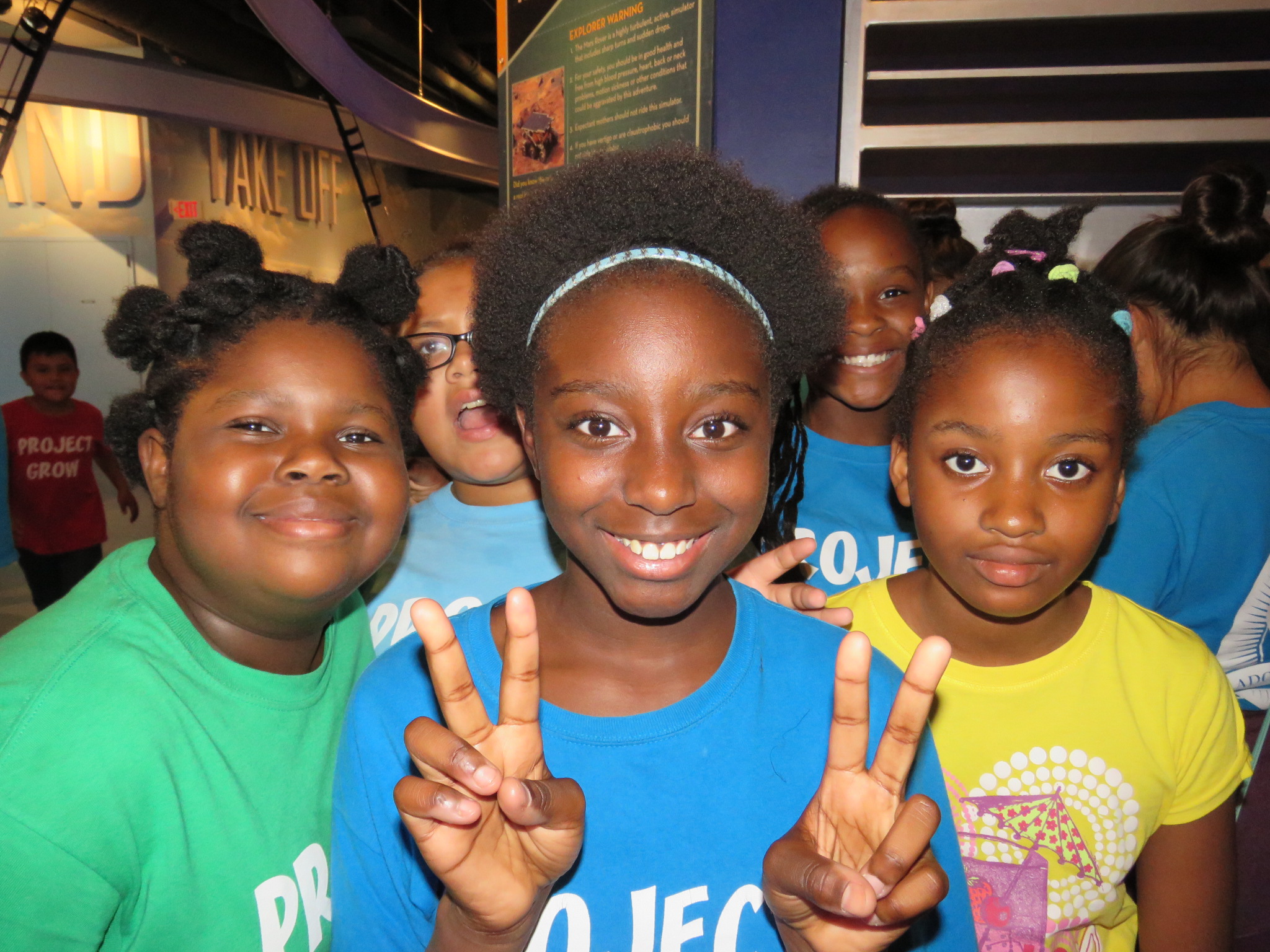 Summer Camp in Project Grow was an absolutely blast! Thanks to dedicated supporters and funders, Project Grow campers embarked on more than a dozen exciting field trips, some of which we've highlighted below! We owe special thanks to Bethesda-by-the-Sea who generously provided grant funds to enrich and bolster summer camp activities for our students. Many of the trips funded through Bethesda, anonymous donors, and Project Grow partners were places our campers visited for the very first time.

Thanks again to all who ensure our students and campers can thrive during the all important summer months, when opportunities to learn would be minimal without the structure and stability of Project Grow.
---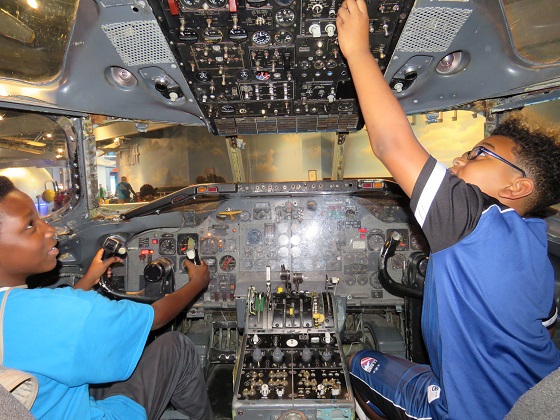 Fort Lauderdale Museum of Discovery and Science Engineering Adventure!
Project Grow summer campers recently embarked on a memorable trip to the Fort Lauderdale Museum of Discovery and Science, sponsored entirely by the The American Society of Civil Engineers (ASCE) — Palm Beach Chapter.
The day began with a special 3D screening of Dream Big Film, a film formatted for the IMAX big screen, that takes viewers on a immersive journey of discovery spotlighting engineering marvels of the world. The film also portrays the important role engineers play in shaping the world of tomorrow.
Prior to the film, three local members representing the Palm Beach Chapter of ASCE shared how they were compelled to pursue careers in engineering, each of whom came from different backgrounds and experiences. Our summer campers were awestruck and inspired by the presentation and film. A number of students approached Project Grow teachers throughout the day to share about their newfound passion and appreciation for the world of engineering! The afternoon concluded with our summer campers exploring all that the Fort Lauderdale Museum of Discovery and Science has to offer. Special thanks to ASCE – Palm Beach for making this unique opportunity for our students and campers possible.
---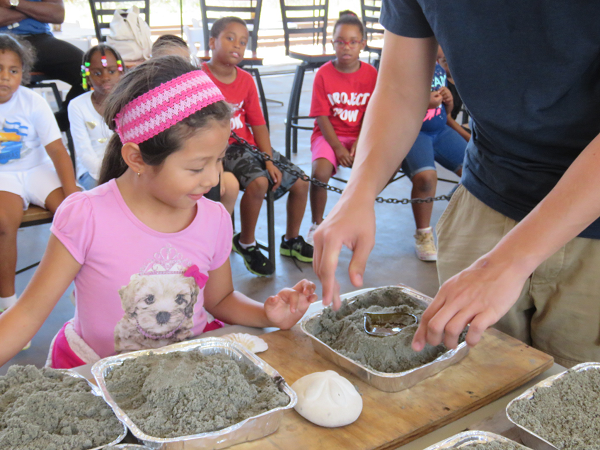 Benzaiten Center for Creative Arts
This July, Project Grow summer campers embarked on a one-of-a-kind Sandcasting field trip at Lake Worth's own Benzaiten Center for Creative Arts. Our campers first learned about the rich and storied history of glass making that dates back more than 2,000 years. Professional artists then demonstrated the steps of how hot molten glass is transformed into beautiful art before the students very own eyes.
Each camper played a role in crafting a sand mold, and the Benzaiten artists proceeded to finish each unique and colorful piece by pouring hot molten glass into the molds which included heart-shapes and handprints. After the molds were completely cooled-down, all summer campers had their very own piece of custom glass. Thanks to the Benzaiten Center for Creative Arts for making this project possible.
---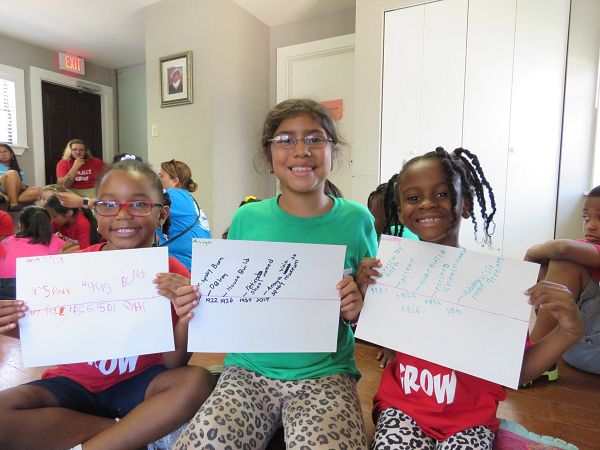 Spady Cultural Heritage Museum Field Trip!
This summer, all 60 Project Grow summer campers took a field trip to the Spady Cultural Heritage Museum in Delray Beach. The museum is dedicated to discovering, collecting and sharing the African-American history and heritage of Palm Beach County. Located in the former home of the late Solomon D. Spady, a prominent African American educator and community leader in the early-middle 20th century, the museum is the only one of its kind in Palm Beach County. Our students enjoyed learning about the impact Mr. Spady had in our Palm Beach County community and even created a timeline of key highlights throughout his life. We'd like to express our gratitude to Prime Time Palm Beach County, Inc., for generously funding this educational opportunity for our students through their Gateway to Arts and Culture Initiative!
---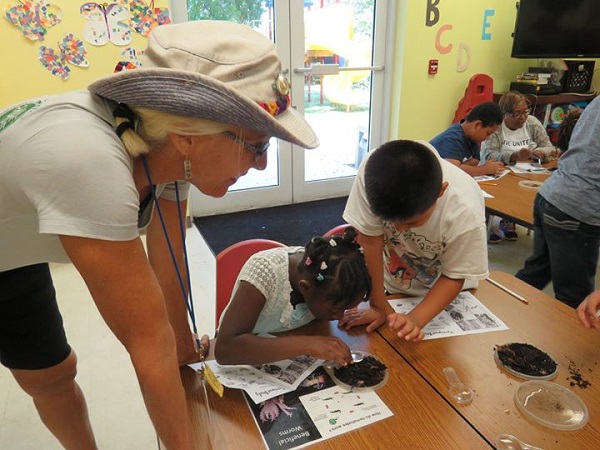 Youth Environmental Alliance – Worm Wranglers Activity
Our summer campers were recently treated to the unique opportunity of becoming "Oligochaetologists" during an educational presentation by the Youth Environmental Alliance (YEA). Through YEA's creative and hands-on learning environment, our campers learned how to become worm wranglers and sustainability stewards! The engaging presentation included lessons on decomposition, food webs, habitat requirements, worm anatomy, safe handling, and sustainability. Thank you again to our friends at YEA for spending time with our summer campers!