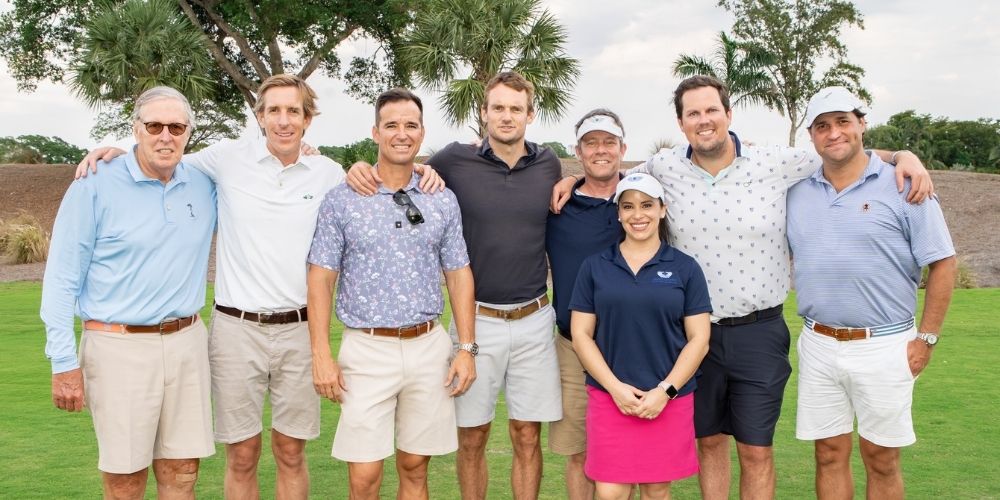 The 10th Annual Better Ball Invitational Golf Tournament was a smashing success! Clear skies and friendly competition set the stage for a fantastic day of fun, as 82 players took to the Banyan Cay course on May 6 in support of Adopt-A-Family. Thanks to all participants, as well as our 55 amazing sponsors, the event raised over $200,000.
This year, we celebrated the 10th anniversary of hosting our annual golf tournament in better ball format, though Adopt-A-Family's signature golf tournament is a tradition enjoyed since the early 2000's.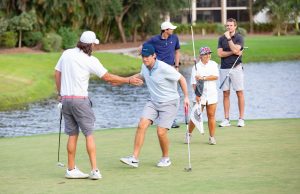 It was a pleasure to return to Banyan Cay, where moving fairways and diverse landscape challenge players of every level while providing scenic views throughout the course. This year's all-inclusive tournament included 18 holes of golf in better ball format and use of the driving range. Players enjoyed use of the carts, a forecaddie, cocktails, lunch, and dinner, and were each gifted a $50 to the pro shop.
Congratulations to our 1st place winners, Michael Puder and Warren Rustin!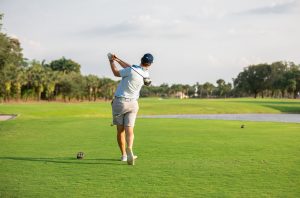 We are extremely grateful to each and every friend of the agency who participated in the 10th Annual Better Ball Tournament. Your generosity and enthusiasm for our mission ensures Adopt-A-Family can continue to provide safe, quality housing and meaningful support services to those in our community who need it most.
We owe the success of this year's event to the incredible hard work and dedication of the 2022 Tournament Committee. We thank each committee member for their profound support of our agency's mission.
2022 Golf Tournament Committee:
Frank Bresnan
Sean Bresnan
Jeff Preston
Gary Pohrer
Joe LaRocca Jr.
Joe Carron
Tom Frankel
Ned Grace
Matt Constantine
Winners:
1st Place: Michael Puder, Warren Rustin 
2nd Place: Gary Pohrer, Rob Surtees 
3rd Place: Sam Grace, Tim Mullen 
4th Place: Ned Grace, Damien Barr 
5th Place: Jeff Smith, Dennis Goldstein 
Closest to the Pin (Men): Rob McKoewn
Closest to the Pin (Women): Cory Clement 
Longest Drive (Men): Conner Barry
Longest Drive (Women): Maureen Raihle 
Sponsors:  
NORTH AMERICAN DEVELOPMENT GROUP
THE MATTHEW & TRACY SMITH FOUNDATION
FRANK & SEAN BRESNAN
MILES NADAL
DAVID LAMBERT
CHRISTINE & BOB STILLER
********************** 
A&M
RISK STRATEGIES / LAROCCA & ASSOCIATES
C. STEVEN DUNCKER
THE TELESCO FAMILY FOUNDATION
DOUG & PEGGY BRIGGS
ANDY REDMOND
THE KYLE FRASER FOUNDATION
COMITER SINGER BASEMAN & BRAUN
BARRY OBLIO WISH
MICHAEL CROSBY
SEAN DUNNE
RAY CELEDINAS
SCOTT GOLDSMITH
RANDY TULEPAN
MICHAEL SELVERIAN
DENNIS CARSON
CASEY ROSEN