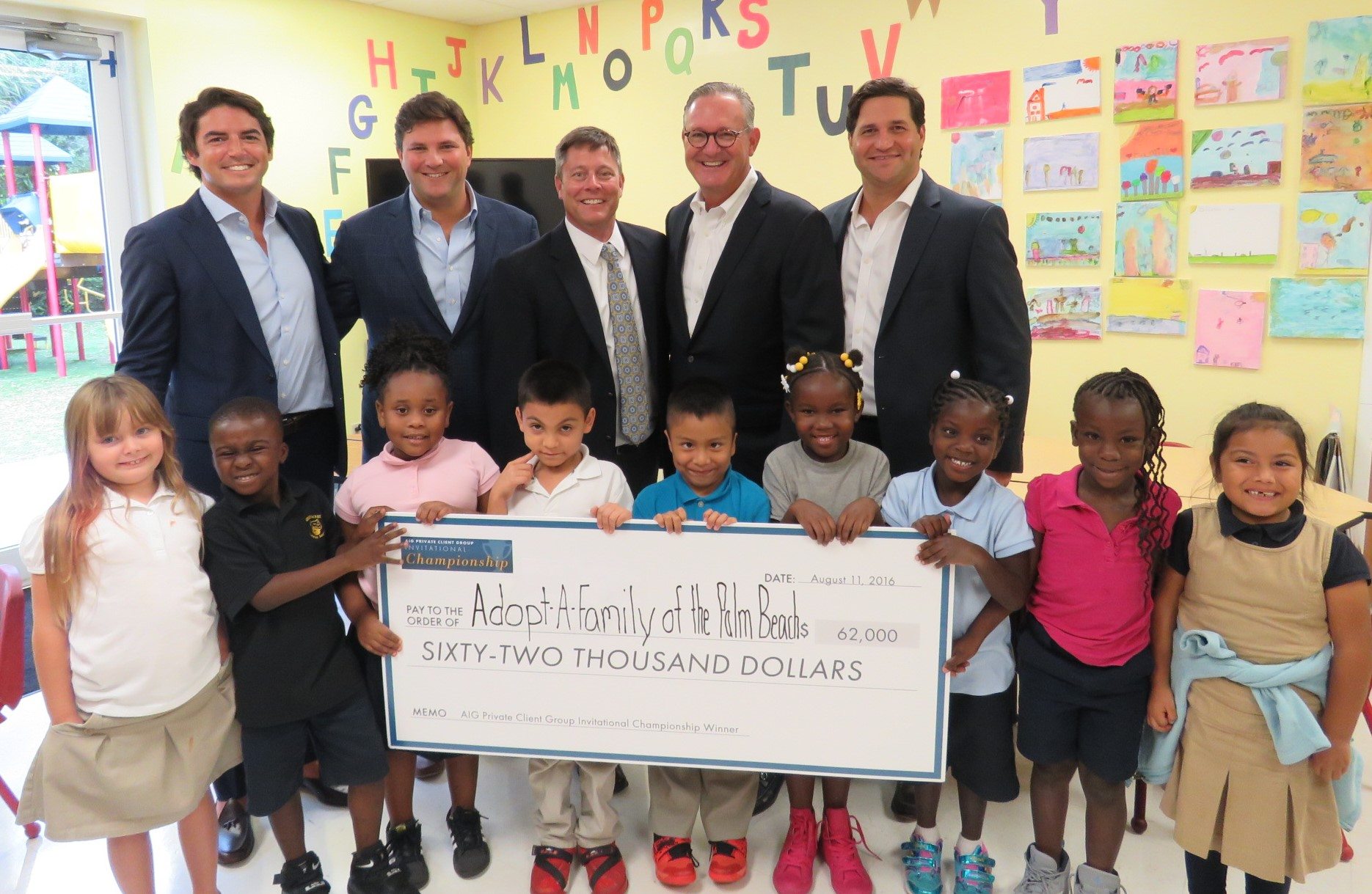 As announced earlier this summer, Team Celedinas Insurance Group (led by Joe Carron, Damien Barr, Michael Katzenberg, Cachi Velez, and Gary Pohrer) selected Adopt-A-Family as their "Charity of Choice" while a participant in AIG's Private Client Group Invitational. After winning the regional tournament held at PGA National Resort and Spa, the Team qualified for the national championship held at the world-renowned Pebble Beach Golf Club.
The news we have to share is hard to believe, but we are proud to announce that Team Celedinas WON the tournament! As a result, Adopt-A-Family receives a $62,000 donation, in addition to the $8,000 raised from their Regional Championship!
Adopt-A-Family CEO, Matt Constantine, had this to share after the incredible victory by long-time supporter (and AAF Better Ball Invitational committee member) Joe Carron and the Celedinas Team.
"Joe — thank you for your continued support of Adopt-A-Family (and for your incredible golf skills!). This is a tremendous gift to our agency that will greatly benefit the families we serve."
After winning the tournament and returning to Palm Beach County, the team visited Adopt-A-Family's Project Grow for a special check presentation with our students and CEO.
The AIG Private Client Group Invitational winnings, in addition to the Team's Regional Championship at PGA National Resort & Spa, resulted in $70,000 raised for Adopt-A-Family!
This is a day we will not soon forget. Thank you Team Celedinas! #NationalChampions