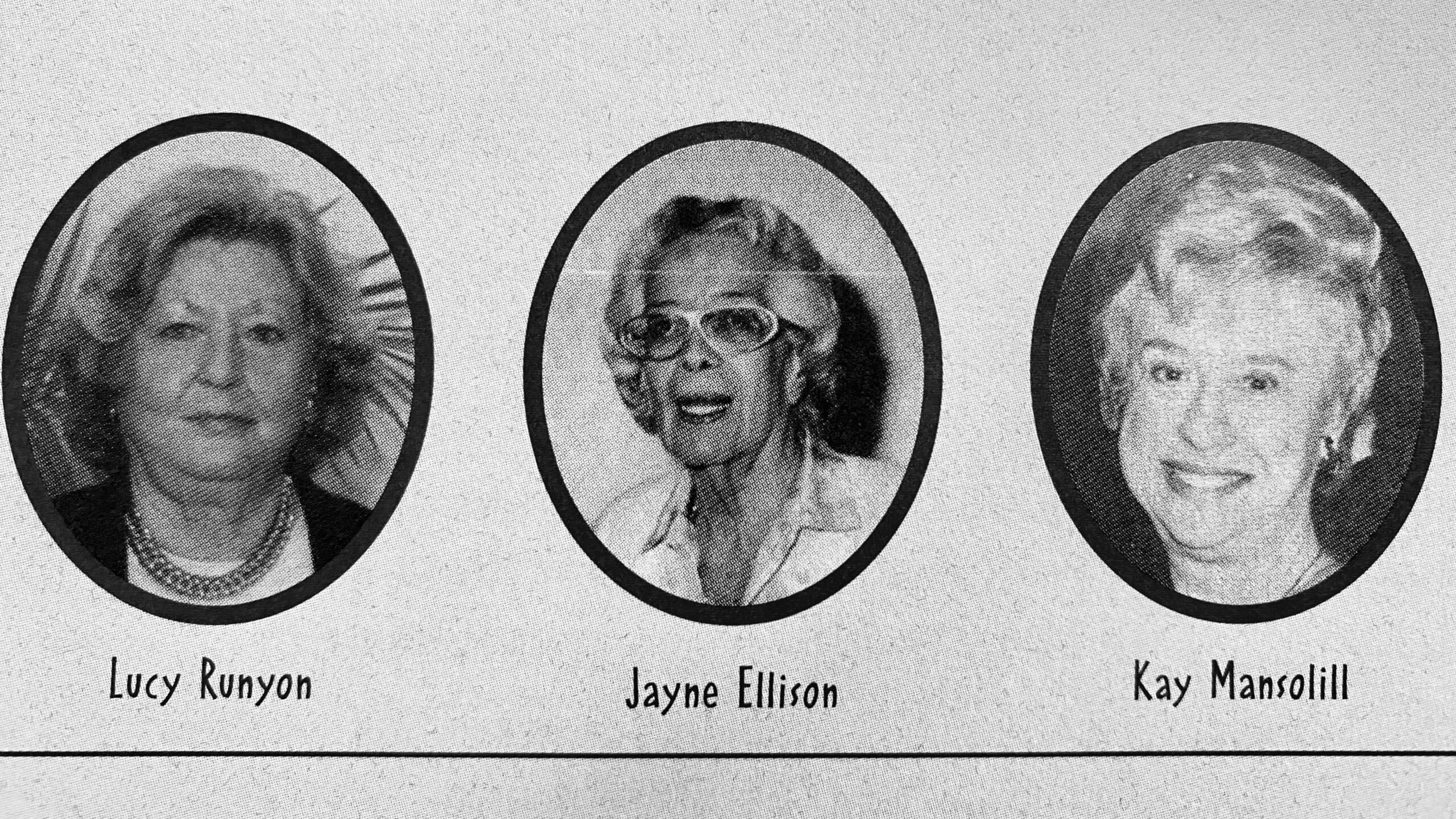 In honor of Women's History Month, we celebrate the legacy of our founding women.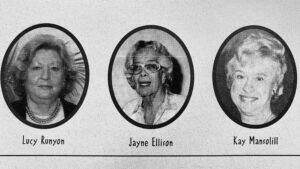 Thirty-nine years ago, a trio of local women laid the foundation for Adopt-A-Family of the Palm Beaches. Little did they know, nearly 40 years later, Adopt-A-Family would stand as the community's largest service provider for homeless and low-income families.
In 1983, Lucy Runyon, Jayne Ellison, and Kay Mansolill heard a radio broadcast that changed everything. 
A local radio station shared the story of a family living under a bridge. The family of four had just moved to Florida from Texas. On their journey east, the excitement of starting a better life in the tropics dissolved in the blink of an eye when one of the children fell terribly ill, requiring hospitalization.  
Hospital bills soon absorbed the family's modest savings. Arriving in Florida destitute and worn, the family took shelter under the Royal Palm Bridge.  
The story sparked a dream that blossomed nearly overnight. 
Immediately after hearing this story, local residents Runyon, Ellison and Mansolill sought the family out and moved them into a motel. Runyon, the Vice President of First National Bank in Palm Beach at the time, conferred with the bank's Board of Directors and called her lawyer. Twelve hours later, the first Board of Directors for Adopt-A-Family of the Palm Beaches was born.  
The bank "adopted" the family, and success after success followed: the ladies helped the family find an apartment, and two weeks later found the father a job. The women sought out more families in need of help. Soon a catalog of dozens of families was developed and distributed to local businesses, and within a year, 50 families were adopted by members of their own community. 
Runyon, Ellison and Mansolill laid the foundation for what is now a 39-year-old, multi-campus supportive housing agency.  
The ladies continued to seek funding from the community, all while spending time supporting and empowering families on their journeys to self-sufficiency. They helped families build nutritious, affordable diet plans and would treat them to days at the salon to help build self-esteem. The goal was to reinforce to families that their situation was only temporary, that they would be provided with whatever they needed to regain stability, and that their stories and place in the community mattered.  
In 2022, the mission persists: Adopt-A-Family support families in their efforts to achieve stability and self-sufficiency; we lean on our community for support and resources; and we strive to honor and empower every family we assist.  
Lucy Runyon, Jayne Ellison, and Kay Mansolill forged the heart of Adopt-A-Family in 1983. Without the determination of these three local ladies, we would not be who we are today.  
Did you know?
Kay Mansolill: In addition to co-founding Adopt-A-Family, Mrs. Mansolill also served as President of the American Cancer Society on Long Island, NY. 
Lucy Runyon: Mrs. Runyon was featured in the Palm Beach Post's Who's Who of Florida Executive Women in 1989. She served on six charity executive boards at the time.
Jayne Ellison: Mrs. Ellison was a reporter for the Palm Beach Post, and she covered the story of Florida serial killer Gerard Schaefer in the early 1970s.