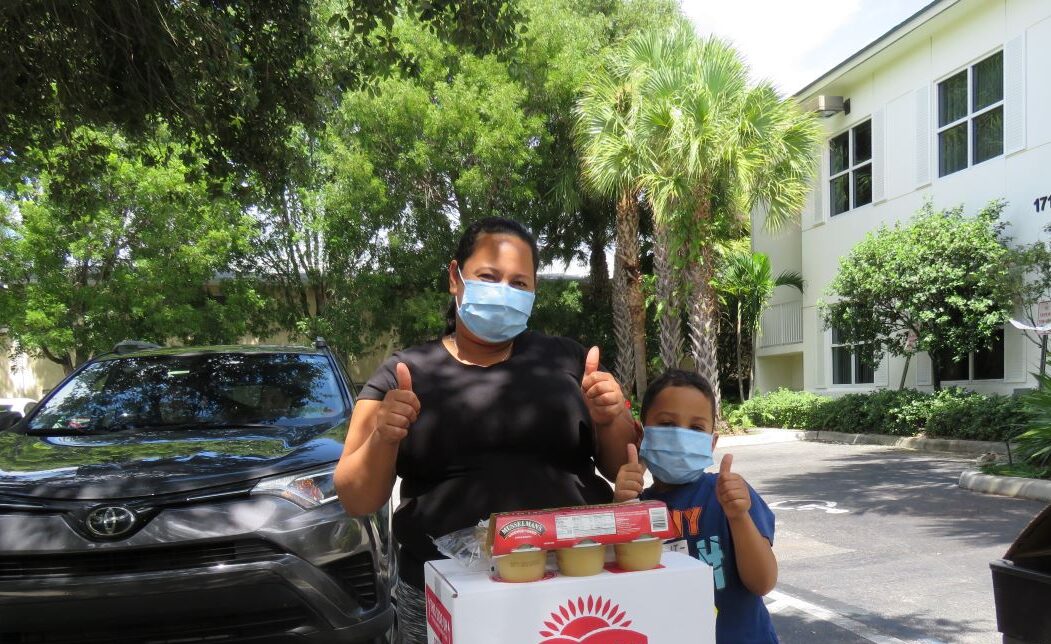 Covid-19 may have significantly altered life as we know it, but it could not stop Project Grow. When the pandemic caused Adopt-A-Family to go remote, it meant that Grow staff could no longer see students face-to-face. However, the staff was determined to find creative ways to consistently invest in the lives of their kids.
Throughout the spring and summer, staff members pursued alternative means to provide the crucial wraparound services their kindergarten through fifth-grade students needed.  For the program's students, who are formerly homeless and come from low-income backgrounds, delivering services that are proven, nuanced, and student-centered is of the utmost importance.
"Project Grow is working on building trust between the kids and the program and the people in it," said Daron Morse, Director of Youth Educational Programs for Adopt-A-Family. "A consistent external support system is very helpful to them."
Project Grow maintained contact with parents even when in-person interaction was untenable and discovered that an overwhelming majority experienced COVID-19-related job loss and food insecurity.
With summer approaching and pandemic-related summer camp closures mounting in the area, Adopt-A-Family recognized the importance of keeping the students engaged. In response, they designed a dynamic virtual summer camp.
Thanks to a generous program supporter, all 37 Project Grow families were provided with a new Chromebook so students could access online sessions.
While most virtual camps rely on prerecorded content, Project Grow upped the ante by designing a curriculum that featured live academic sessions and activities to foster student engagement.
Students took math and science classes and participated in poetry and art workshops. They also learned yoga, ballet, and computer coding.  Nature and wildlife sessions were provided by the Palm Beach Zoo, Florida Fishing Academy, and Gumbo Limbo.
Through it all, staff members wore many hats. Not only did they teach academic lessons, but they also administered technical assistance to parents and offered emotional support to the children. To help families experiencing job loss, Project Grow connected parents to job resources and opportunities for temporary financial assistance.
On Fridays, Project Grow staff handed out donated gourmet meals, snacks, toys, school supplies, and encouragement to students and parents while respecting social distancing protocols.
It was on those Fridays that teachers got to see their students face-to-face, which resulted in jubilant greetings and smiles. One Friday in July, 4th and 5th grade teacher Mr. Evan greeted a student named Jonathan and gave him some snacks and his mother a box of food.
The multitude of challenges posed by the pandemic revealed Project Grow's malleability, innovation, and attentiveness in how it serves its students.
When the Palm Beach County School Board voted to postpone the start of the school year in late July, Project Grow extended its summer camp for four more weeks to ensure student enrichment was fostered until the first day of school.
"We don't want a gap to occur where the kids lose practice in engaging with their peers and teachers, Ms. Daron said. "That's a big step in a kid's development."