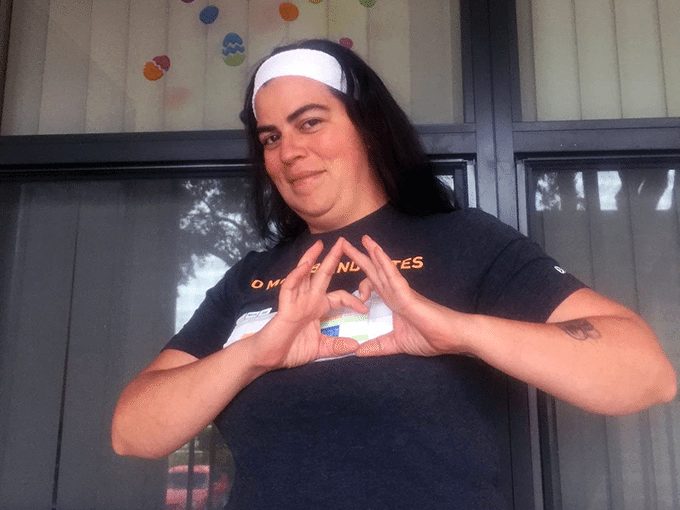 For our third Great Give family success story, we met with Jennifer S., a mother to a teenage daughter and five-year-old son, who is thriving with a stable place to call home.
What were some of your challenges before Adopt-A-Family? How has participating in Project SAFE made an immediate impact? 
Calling it a "challenge" is an understatement. Before Adopt-A-Family, I put myself in very difficult situations, time after time. I was living house-to-house, primarily on couches with my son. Because of Adopt-a-Family, I've now been reunified with my daughter. I didn't want to subject her to my challenges—not knowing where her next meal would be coming from. For a long time, it was just me and my infant son. Now, she's living with me and has grown along with me as well. She loves and embraces being the big sister. Because of Adopt-A-Family's (AAF) focus on financial stability, I was also able to set up a savings account for both of my children.
This is the first time I've ever been in a position to save money.
Click To Tweet
Can you share a bit about your goals and how they are becoming a reality?
My foremost goal was to keep both of my kids under the same roof. It is only due to AAF that it became a reality. Another goal of mine was to develop my passion for the culinary arts. I absolutely love cooking, so I was happy to learn I could join an apprenticeship program with a partner of AAF. I entered the apprenticeship in January and I'm doing well. I'm hoping to move up to the next level of the program soon. Having a stable home has ignited my interest in furthering my education in business. I hope to someday become a restaurant manager, if I'm not fortunate to run my own!
How does it make you feel to have this opportunity at Adopt-A-Family?
I don't think anyone understands what this feels like to me. This is literally my first apartment to call my own. To be able to come home and be in my own bed, it's a feeling of euphoria. Each day I walk into my apartment and think to myself, this is mine.
---
"To have both of my kids under the same roof, it's special. It truly is."- Jennifer S. 
---
With stability, how are your children able to thrive?
My daughter's grades are on the rise. She's mostly getting A's and B's and has taken a liking to leadership opportunities. She was even selected to participate in a national leadership conference in D.C. ! My son Dimitri now attends a program with the Early Learning Coalition. He's in VPK and developing a great deal. His attitude has transformed entirely and he's becoming more social. He will be starting at Highland Elementary next year (which is right around the corner). He can't wait.
It's a blessing to be in this program.
Click To Tweet
---
*The client's name was changed for privacy.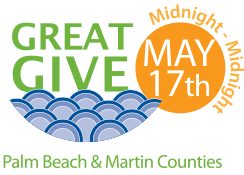 When you #GiveAAF17 for this year's Great Give, our children and families GROW. Click here to learn more about our 2017 Great Give campaign.
Remember to RSVP to our 'Party with a Purpose' at C.W.S. Bar + Kitchen on May 17, 2017 from 4:30 – 7:30 pm. 
Read more #GiveAAF17 Great Give features below: