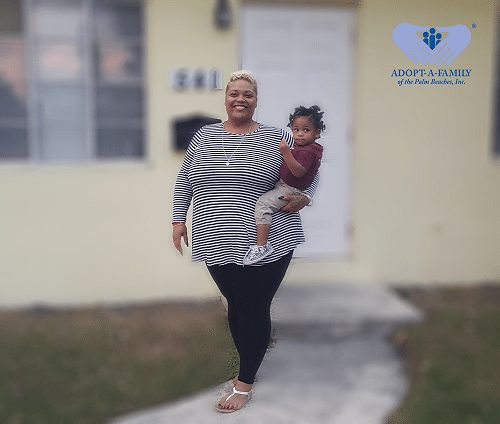 For part two of our four part Great Give 2017 series highlighting Adopt-A-Family programming, we caught up with Director of Homeless Services, Nydia Sabugo-Marrou. Our second feature focuses on how emergency housing solutions provide a stable foundation for families in crisis.
What are common barriers faced by families entering Program REACH and the Lewis Center?
The common barriers of the families we serve are the following: they have very limited income, limited education, parents that may have been in the foster care system, and have experienced a plethora of traumatic events in their lives. Because of the significant trauma, many families come to us with additional mental health challenges on top of their experience with homelessness.
What are some key goals for families served in your programs?  
The first goal when we bring them here is to put a roof over their head. This starts with a hotel voucher or a referral to Program REACH. Our next goal is to obtain more stable and long-term housing solutions. The primary way we accomplish this is through Rapid Re-Housing. Another goal is to ensure we limit the amount of time each family spends being homeless. Once a family is housed, we provide referrals and other services offered by collaborative partners to help families grow.
Why is it so important that this work is possible in Palm Beach County? How is it making a difference? 
---
We begin with saying that everyone deserves a safe and stable place to stay.  Every child should know that when they come home from school, they have a space that is truly their own.  It's important in this community and across the world. Shelter is a BASIC human need. – Nydia Sabugo-Marrou
---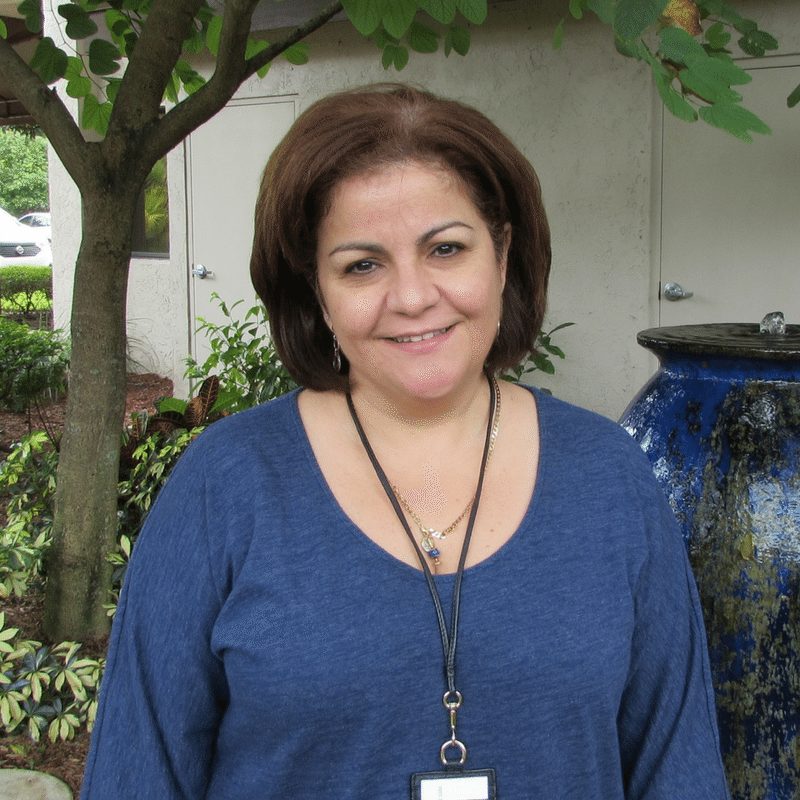 From the perspective of the families you serve, what would you like the community to know (that they may not know) about the work that you do? 
The first thing that comes to my mind is to eradicate the stigma of homelessness. There are so many false stereotypes going around. I'd want to tell the community that so many of our community's residents are just one paycheck away from homelessness. Anything that causes you to miss work could put you in the same predicament of so many of our families. We have families that are doing their best – some even working two part-time jobs and still having a  difficult time to afford rents in this county.
It's truly an uphill battle. However, with the supportive services provided by Adopt-A-Family and our partners, we're able to see great successes.
What makes your job so meaningful? 
The most meaningful aspect of my work is giving families a place to stay when they otherwise wouldn't have a home. I'll never forget one mother saying, "I can finally cook. I can make a meal for my family." Click To Tweet Simple things like cooking that we take as an everyday luxury is simply not a reality for struggling families in our community.
Thank you for sharing this insight Nydia!
---
Our 2017 Great Give mission statement: Housing stability creates opportunities for our families. When you give with your heart during this year's Great Give, our families and children will thrive. We can only impact the lives of families with you. Create the opportunity for our families and children to grow.  #GiveAAF17 during the Great Give. 
---
This blog is part two of an ongoing series that aims to give our community a closer look at the programming they will directly support during this year's Great Give. Stay tuned for additional features on our self-sufficiency programming and educational programming. Throughout the campaign, you will also hear straight from our families on how their lives have been impacted by Adopt-A-Family. To view our Great Give fundraising page, click the logo below. To help share this feature, please click the Twitter or Facebook share icons below.