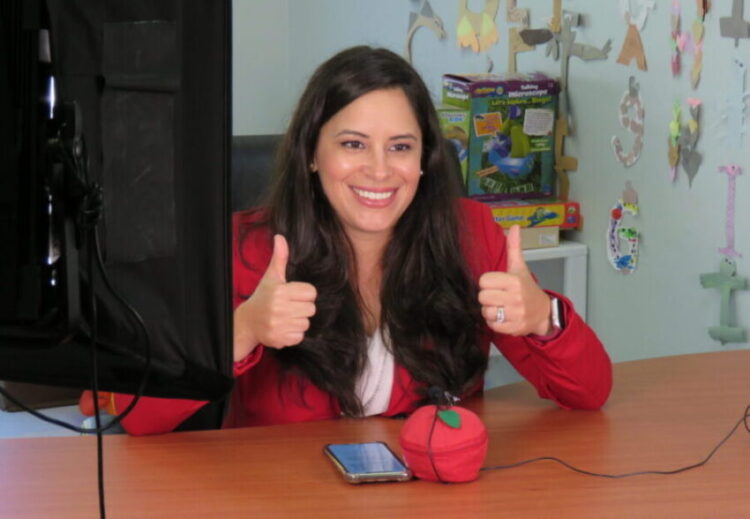 Adopt-A-Family's 36th Annual Virtual Tree Lighting Celebration was unlike any in the event's three-and-a-half-decade history. Even though our participants traded a night out (in formal attire, with music and fine dining) for a night in (in comfy clothes, with a livestream auction), our biggest fundraiser of the year ended up being a triumph!
While the ongoing pandemic made having an online event a necessity, we did include some beloved traditions. Our Project Grow kids performed a holiday song; clients shared stories of resilience and hope; CEO Matt Constantine spoke about the agency's work and mission, and the always-engaging Neil Saffer conducted the live online auction.
Here are some other cool things you might not know, even if you tuned in for the Dec. 1 event:
Despite the major shift in the event format and the challenges of this COVID-impacted year, the Virtual Tree Lighting Celebration raised $700,000 – all thanks to the enthusiasm and generosity of our faithful supporters.
We were able to meet and exceed a $100K match opportunity presented by one of our gracious benefactors, allowing us to hit a critical benchmark in our fundraising efforts on behalf of the families we serve.
46 committee members contributed their time, advice, and resources in order to make this first-ever Virtual Tree Lighting Celebration a reality. We're especially grateful to Tree Lighting co-chairs Nancy Kalaher and Beth Hennessy, their dedicated and hardworking committee members, and the production/technical teams.
This year's event was held in a somewhat less exclusive venue than usual – producer Robert Lentoski's dining room.
The online event allowed us to attract a wide viewership. The Virtual Tree Lighting Celebration drew more than 400 viewers who watched the event on our Facebook page, YouTube channel, and at our auction site.
Speaking of viewers, they watched from around the country. In addition to friends from Florida, we welcomed viewers from Ohio, California, New Jersey, Colorado, New York, Vermont, Connecticut, Maryland, and South Carolina.
Going virtual was not without its complications. Ten minutes before the event, organizers were still figuring out how to get the broadcast to display properly on Adopt-A-Family's Facebook page.
Silent auction nugget: Restaurant gift cards from our Dine and Dash category sold out within 10 minutes of the online auction's November 21 opening.
This year's big-ticket live auction item? A three-night stay at the luxurious Blackberry Farm. The winning bid was $8,000.
Most winners have picked up their items from the office. BONUS FACT: The 36th Annual Tree Lighting Celebration took 12 months of planning. But did you know that the day after our virtual event, donations were already coming in for the 2021 Tree Lighting Celebration? We really hope to see you there – in person.