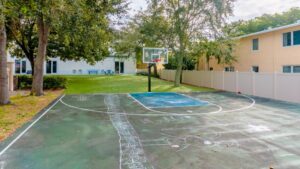 Elliott Erwitt once said this about photography's purpose: "It's about finding something interesting in an ordinary place… I've found it has little to do with the things you see and everything to do with the way you see them."
On a Sunday in January, Bryson Moberley spent the afternoon snapping photos of Adopt-A-Family buildings and spaces, either endowing his shots with vibrant color or allowing natural light to do the work.
Bryson's photos exemplify Erwitt's famous quote. Have a look!