Help them come home
Far too many children in Palm Beach County have no idea what "home" is. They keep their belongings in garbage bags and move frequently from shelters, to low-budget motels, and even to cars for a few nights' sleep. They change schools and miss classes, with no solid foundation for their education. Physical and mental health needs go largely without care. And their experiences as children give them limited opportunities as adults to rise above the hand they have been dealt. It's a life circumstance that nearly guarantees an unstable future.
YOU have the power to break this cycle.
Let Adopt-A-Family's Julian Place be the place where children grow, learn, and someday remember the happy childhood that you made possible.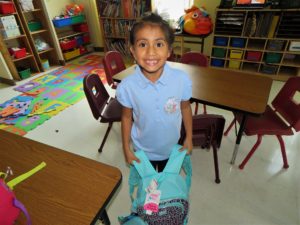 Give with confidence: Adopt-A-Family recently received its fourteenth consecutive four-star rating from Charity Navigator, placing it in the top 1% of charities nationwide.