Out of Reach 2019 Report
The National Low-Income Housing Coalition recently released its 2019 Out of Reach report which reveals startling statistics on the current state of affordable housing throughout the country. Out of Reach documents the significant and growing gap between renters' wages and the cost of housing in every county and state in America.  The report breaks down the average hourly wage a full-time worker must earn to afford a modest rental without spending more than 30% of their annual income.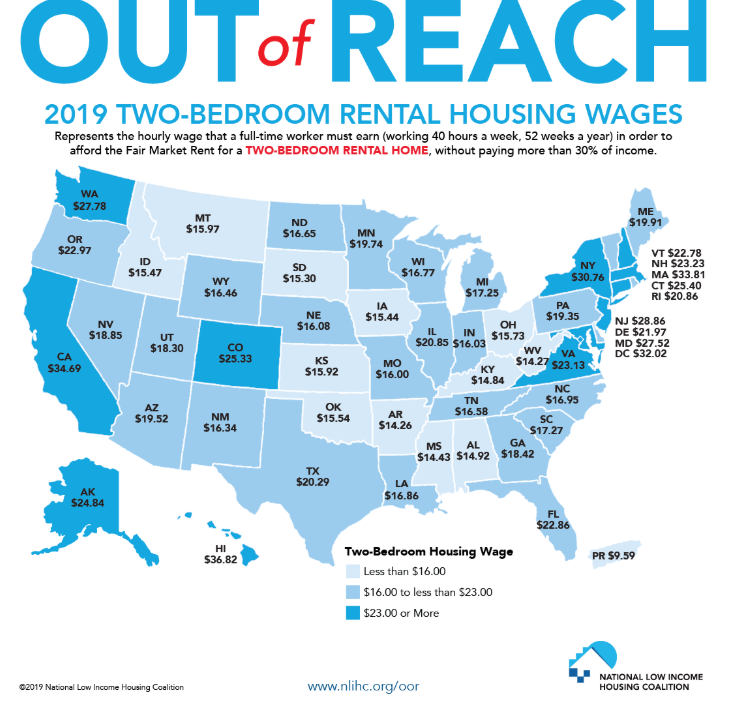 The Out of Reach report states that there is not a single county or metropolitan area in Florida where an individual working a full-time, minimum wage job can afford a simple 2-bedroom apartment. On average, they would need to work 108 hours per week or have 2.7 full-time minimum wage jobs to afford a decent place to live.  Coupled with the rising costs of food, childcare, and transportation, low-income families often find themselves having to make the impossible decision between paying rent and buying food or seeking medical care.

With Palm Beach County being the 3rd most expensive county in Florida and West Palm Beach-Boca Raton being the 2nd most expensive metropolitan area in Florida, drastic changes are needed to decrease the disparity between wages and housing costs.  The Out of Reach report states that Fair Market Rent in Palm Beach County is $1434 per month for a 2-bedroom apartment which would require a single parent to earn $27.58 to afford and maintain stable housing.
Every day, Adopt-A-Family works to combat the affordable housing crisis in Palm Beach County and equip low-income families with the tools they need to become stable and self-sufficient in the midst of a rental landscape that is stacked against them. The agency's efforts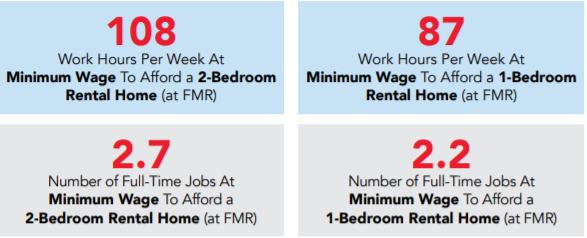 include:
51 units of housing for homeless Palm Beach County families
55 units of affordable rentals for low-income Palm Beach County families
Financial assistance to prevent eviction for low-income families experiencing a crisis
A new housing project that will provide 14 units of housing reserved for unstably housed students at Highland Elementary School in Lake Worth, Florida
Case management, financial literacy classes, credit repair services, budget counseling, first-time home buyer education, mental health services, and linkage to support services to enable families to become self-sufficient.
Read more 2019 Out of Reach report here.