Out of Reach 2019 Report
The National Low-Income Housing Coalition recently released its 2019 Out of Reach report which reveals startling statistics on the current state of affordable housing throughout the country. Out of Reach documents the significant and growing gap between renters' wages and the cost of housing in every county and state in America.  The report breaks down the average hourly wage a full-time worker must earn to afford a modest rental without spending more than 30% of their annual income.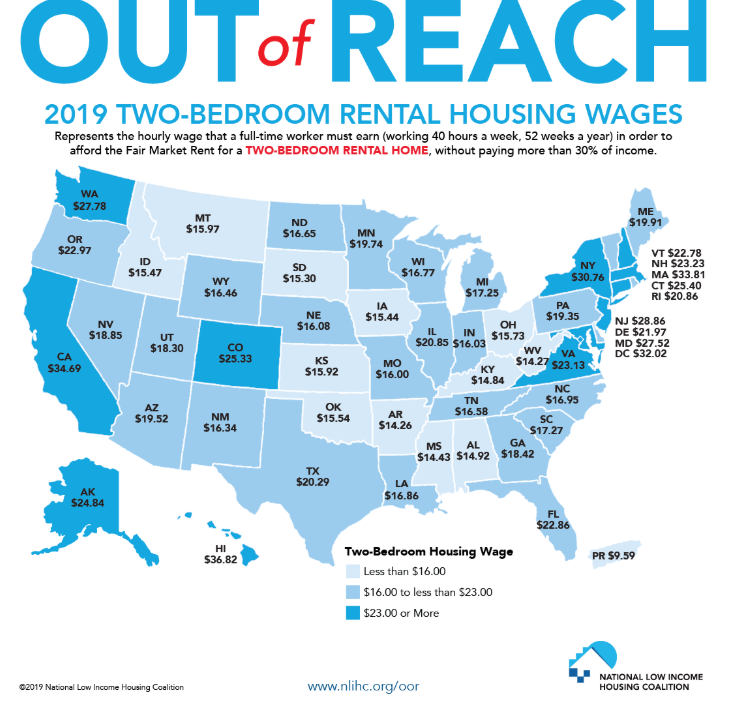 The Out of Reach report states that there is not a single county or metropolitan area in Florida where an individual working a full-time, minimum wage job can afford a simple 2-bedroom apartment. On average, they would need to work 108 hours per week or have 2.7 full-time minimum wage jobs to afford a decent place to live.  Coupled with the rising costs of food, childcare, and transportation, low-income families often find themselves having to make the impossible decision between paying rent and buying food or seeking medical care.

With Palm Beach County being the 3rd most expensive county in Florida and West Palm Beach-Boca Raton being the 2nd most expensive metropolitan area in Florida, drastic changes are needed to decrease the disparity between wages and housing costs.  The Out of Reach report states that Fair Market Rent in Palm Beach County is $1434 per month for a 2-bedroom apartment which would require a single parent to earn $27.58 to afford and maintain stable housing.
Every day, Adopt-A-Family works to combat the affordable housing crisis in Palm Beach County and equip low-income families with the tools they need to become stable and self-sufficient in the midst of a rental landscape that is stacked against them. The agency's efforts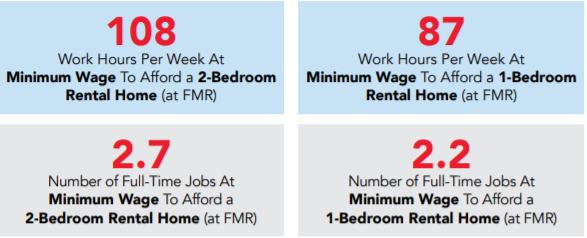 include:
51 units of housing for homeless Palm Beach County families
55 units of affordable rentals for low-income Palm Beach County families
Financial assistance to prevent eviction for low-income families experiencing a crisis
A new housing project that will provide 14 units of housing reserved for unstably housed students at Highland Elementary School in Lake Worth, Florida
Case management, financial literacy classes, credit repair services, budget counseling, first-time home buyer education, mental health services, and linkage to support services to enable families to become self-sufficient.
Read more 2019 Out of Reach report here.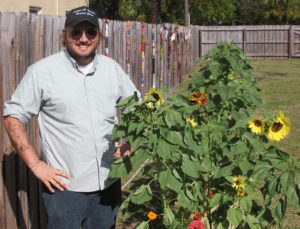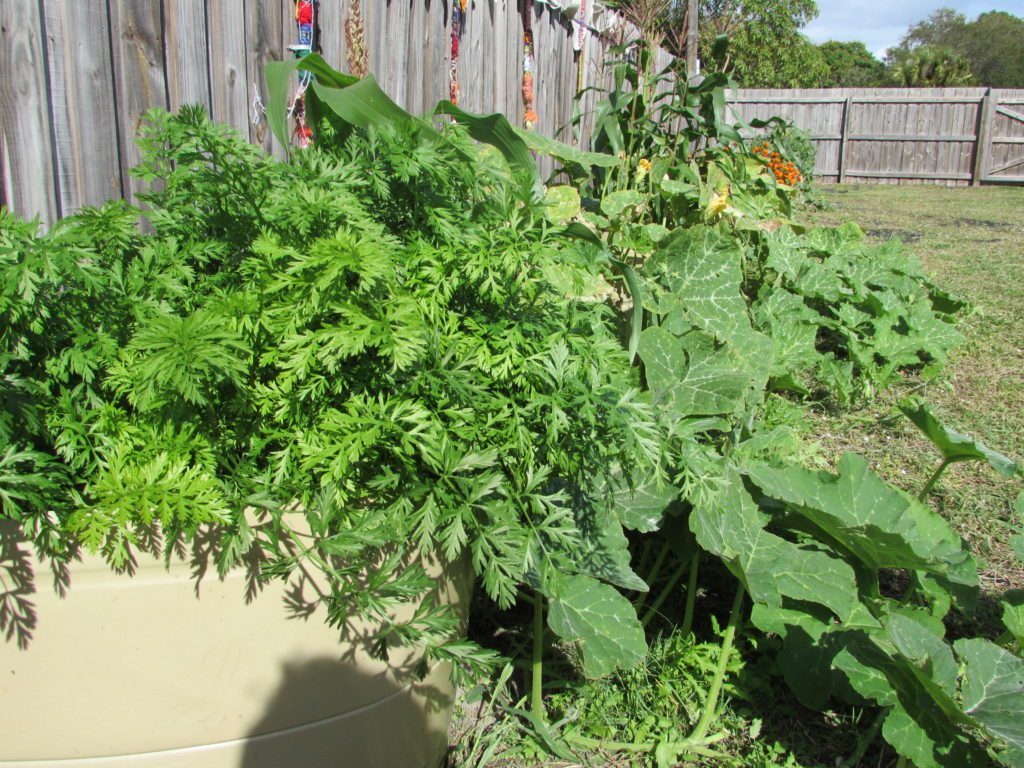 Dedication, resilience, and shear effort help to bring a community garden to life at Project Grow.
We took the opportunity to catch up with Evan Schoenly ("Mr. S"), a Project Grow teacher who transformed an empty lot to a beautiful community garden (with the help of his incredible Project Grow students). Mr. S took the time out of his busy day to give us a behind the scenes perspective on how this project has transformed into a meaningful, educational, and symbolic garden that ALL Project Grow students, teachers, and Adopt-A-Family staff can enjoy.
We know this project started literally from the ground up. How did you bring this garden to life? 
During summer camp, we began with small planters out of 2 liter bottles. We tried growing random stuff like mini carrots and radishes. It didn't work too well, but the students showed a ton of enthusiasm and excitement. Their fascination sparked my goal to develop a meaningful garden space. I said to myself, "we can definitely MAKE THIS HAPPEN." I began mapping it out and planning how we could make the garden a reality. After that, everything fell into place. One day I was driving home and saw 20 vinyl pots up for grabs on the side of the road, so I grabbed those in addition to getting a free truck load of horse manure near the fairgrounds (for fertilization). The next step was finding free top soil near a construction site in Boca I just happened to be driving by the same week. You better believe I shoveled top soil directly into the bed of my truck until I was sore. I pulled this all together with just about zero budget.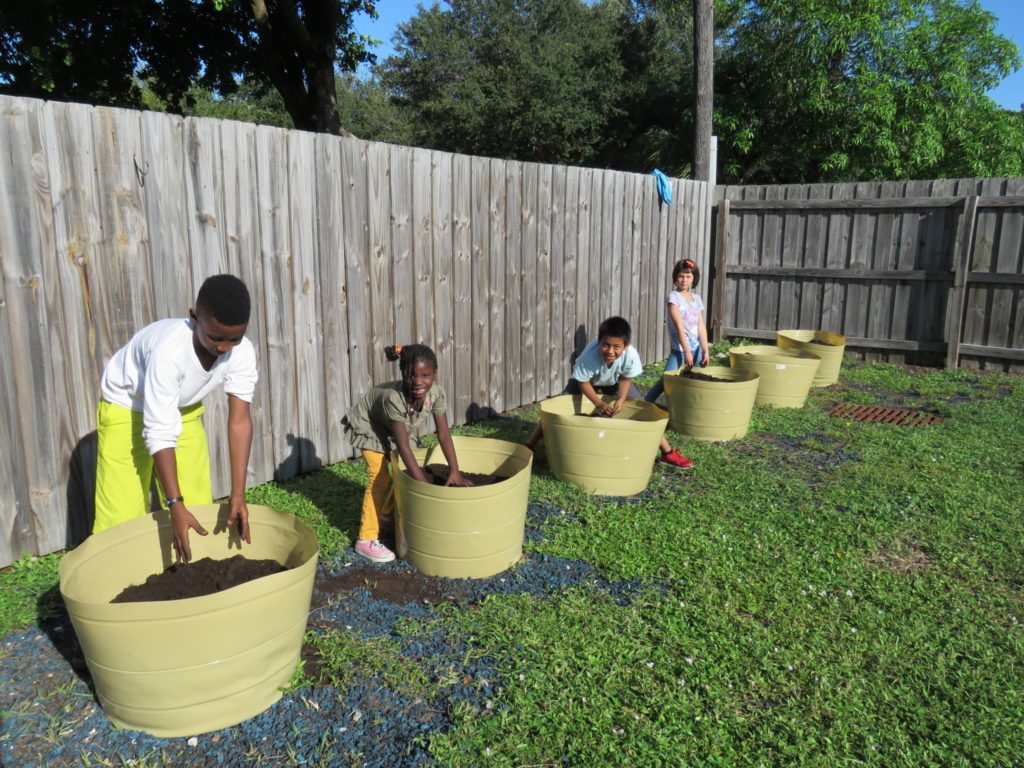 How have your students responded to having a garden to call their very own? Are students taking on the upkeep and maintenance of the garden?
 Project Grow students usually run to the garden each day afterschool to see the progress and changes within the garden. My goal has always been to teach my students the "bigger picture" idea of where their food comes from and how much hard work (and patience) goes into it. They have a completely different framework each time they go to Publix now—being aware of the responsibility and accountability it takes to keep something growing and alive. I teach the students to be appreciative of things, (all things). When they see how long it takes to grow something and the value within that statement… It's just so meaningful. The garden is definitely teaching important life lessons; gratitude, patience, and accountability. Regarding the upkeep, each of my kids planted seeds of different plants, so they've all had a hand in the garden. As each day passes I'm seeing them all take true ownership of the garden's progress. It's been beautiful. You know, it really is sort of magic to see these go from pots of dirt to now 3-foot-tall sunflowers, corn and other plants. Technology is one thing, watching something organic grow is the REAL MAGIC in the world.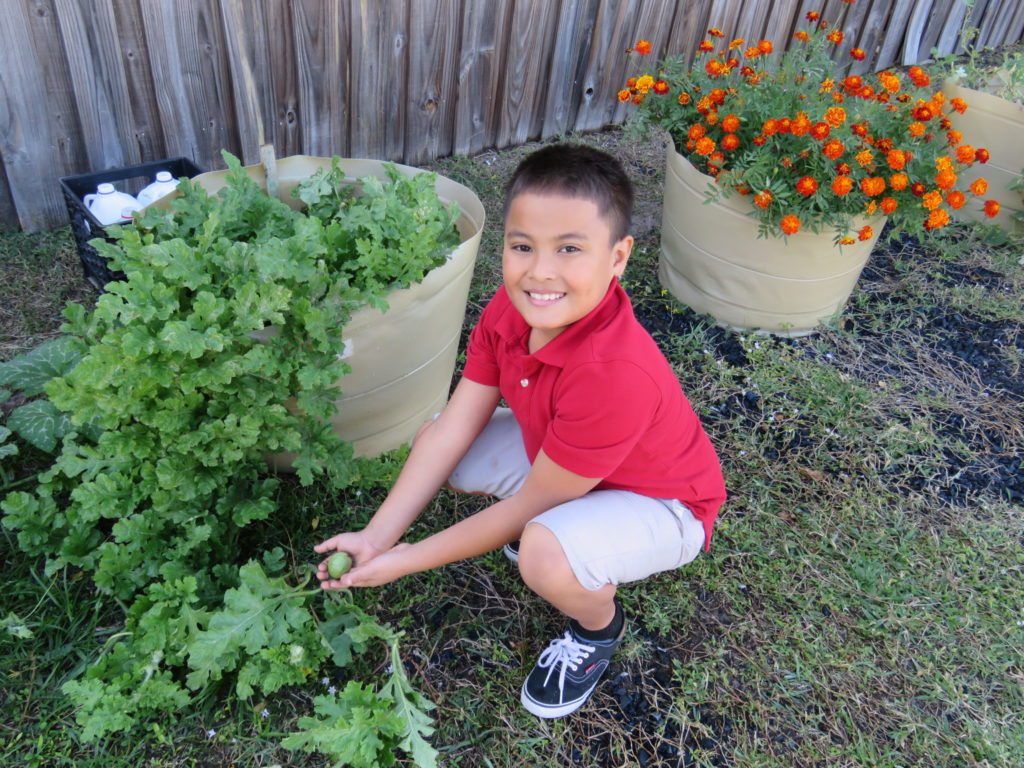 Is the garden impacting the overall excitement of Project Grow? And, what aspect of the Project Grow Community Garden makes you most proud? 
The way this all came together stands out as most special to me. The fact all students are still interested after several months is amazing. It's sometimes difficult with kids getting them to invest in something non-tech that's not an Ipad or video game. Making what was just pots of dirt magical was a challenge and our students embraced it.

We've also made the garden collaborative and unique to our students. Beyond it being a garden, it's a creative space. As you'll see on the fence, our students have their fiber art pieces from the Arts In My Backyard collaborative with the Cultural Council on full display. It's a collective space – a space students can see firsthand what they've grown, and created with their art on display. This garden is something they (the students) should truly be proud of. I know I certainly am.