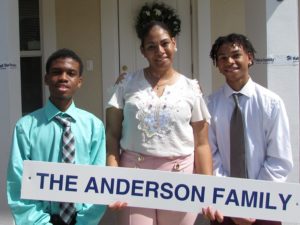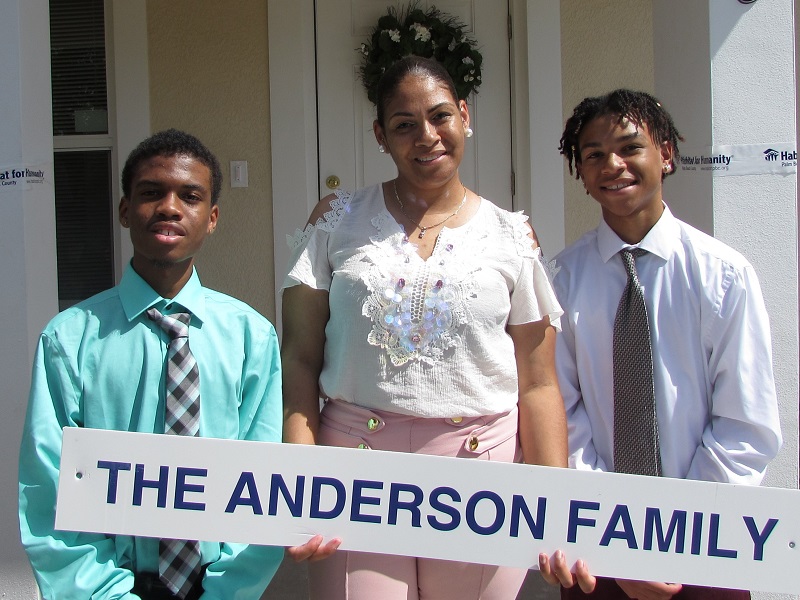 Jackie and her two sons, DaVante and Xavier, came to Adopt-A-Family several years ago on the verge of crisis—they had just learned the place they called home was going into foreclosure, and the family would soon be without a home. Turbulence and trauma in life had been commonplace for the family—three times previously Jackie and her sons had been on the verge of homelessness.
However, from day one at Adopt-A-Family, Jackie was determined to build a better life. She took advantage of every opportunity to grow within the Service Enriched Housing (SEH) program, which is dedicated to equipping and empowering families on their journey toward financial independence and homeowership. Both of her sons enrolled in Project Grow, Adopt-A-Family's afterschool and out-of-school program that is customized to meet the needs of formerly homeless children.
While an Adopt-A-Family SEH resident, Jackie earned her high school diploma and CNA certification, ensuring her employment options would drastically improve. Jackie also worked diligently to repair her credit and reduce past debts that had weighed heavily on the family throughout the years. Working with Adopt-A-Family's NeighborWorks Certified Credit Counselor, she developed meticulous saving habits and budgeting skills—while also participating in the program's "Home Buyer's Club," earning her first time homebuyer's certification.
All the while, Jackie dedicated her drive and passion toward building a better life for her children.
"While I was struggling, my kids were struggling as well," she shared. "That's what made the stability of Adopt-A-Family so vital. Stability has always been the primary goal for my kids. It's finally happened. I've accomplished that goal. Having children taught me how to be strong, and motivated to reach this level of independence. I never had a blueprint for how to be a good mother and raise my children. I'd admit, I wasn't prepared for it at first. However, they were what kept me together and gave me that added motivation to push forward."
"Jackie has fought incredibly hard to get to this moment," shared Christina Hewitt, Jackie's Adopt-A-Family program manager. "Regardless of how difficult things became for her, she never lost her ability to stay positive that her life would take a turn for the better. I truly admire her resilience and perseverance."
We congratulate Jackie, and her entire family, on achieving the dream of homeownerhip! The family celebrated their home dedication with our partner, Habitat for Humanity of Palm Beach County, on August 21st, 2017. Special thanks to Habitat for Humanity and the many partners who came together to make this dream a reality.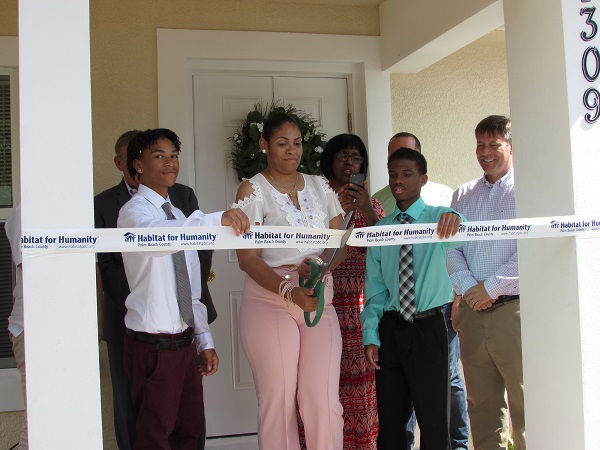 ---
About Service Enriched Housing: Service Enriched Housing (SEH) is an innovative housing program for low-income families dedicated to the pursuit of increased financial stability and homeownership. SEH provides safe and affordable housing for 30 families who meet program requirements. Families work collaboratively with the program manager to address credit obstacles, eliminate debt, and learn the necessary steps to becoming a homeowner.