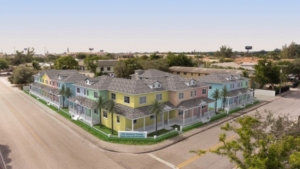 An Education-Centric Plan With Hope Built In
Adopt-A-Family is embarking on a new affordable housing capital campaign and we've already received immense support from our community! Adopt-A-Family wants to share our sincerest thanks to the anonymous donor who has backed this exciting project. Because of their donation, we are able to keep moving forward with the Capital Campaign and get closer to bringing stability back into the lives of families throughout our community.
You can learn more about our Capital Campaign by clicking on the links to press releases below: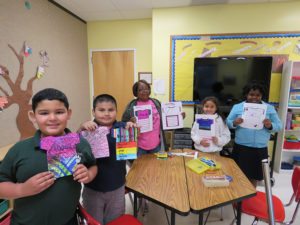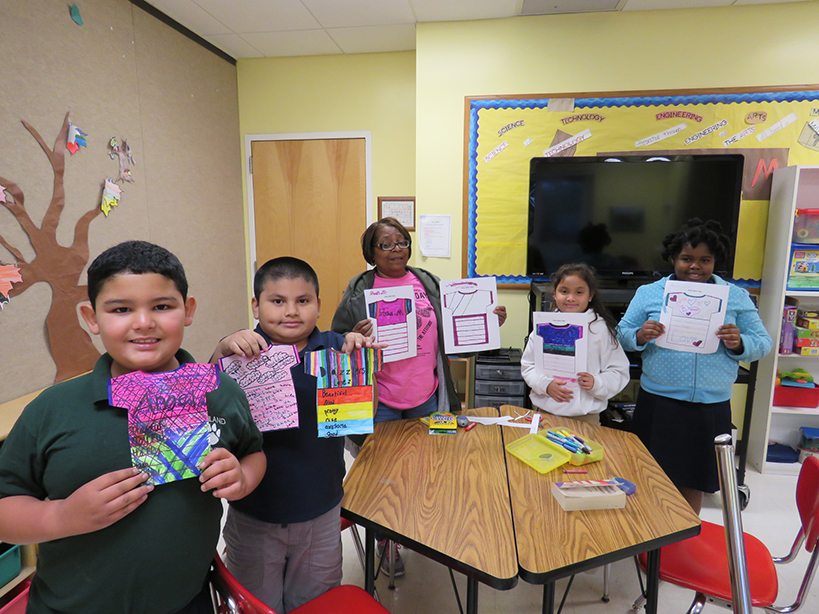 For our fourth and final Great Give program feature, we met with Daron Morse, Director of Youth Educational Programs, to learn how afterschool programming makes a difference in the lives of 60 students who call Project Grow home.
What are common barriers faced by students your program serves?
The children face so many challenges but also have so much potential. The largest barrier that most of the students face is overcoming the unstable past they experienced prior to entry into our program. When children move many times in a year and their whole life becomes uprooted with each move, the continuity of things like schooling, friendships, and secure attachments becomes jeopardized. When you add in family barriers such as income, transportation, language, and education, the children have so much to overcome to just be on par with their peers. Fortunately, our students are also very resilient and given the right environment, are able to be happy, healthy, and productive children.
What are some key goals for students who attend Project Grow? 
The first goal is that the children feel safe, both physically and emotionally.  This comes with time and occurs as the children experience stability. This is where Project Grow relies on Adopt-A-Family's housing programs to ensure that the family is stable. Our second goal is to help each student succeed academically and reach their full potential. Although students often start our program more than a year below grade level, we are proud to say that on average 98% of students are promoted at the end of the year. Click To Tweet
From the perspective of the students you serve, what would you like the community to know (that they may not know) about the work that you do? 
What comes to mind is the misconception that afterschool programs are just a form of babysitting or a place where students "just go" to pass time.
The reality is, afterschool programs are a vital part of students' days.
Click To Tweet
Our children are provided with the academic support that they need while they are given the opportunity to develop meaningful relationships with teachers and peers that they may not have time for during the school day. Afterschool is also a time that allows children to communicate what's important to them. To put it simply, it all comes down to trust. Considering the challenging backgrounds our students have faced with homelessness and trauma, it is critical they have a place to truly feel safe and have their voices heard. They deserve it.
What makes your job so meaningful? 
Essentially, it is knowing that we are making a difference in the kids' lives. We see it day after day, year after year.
To see our students happy and enjoy their lives, that's incredible.
Click To Tweet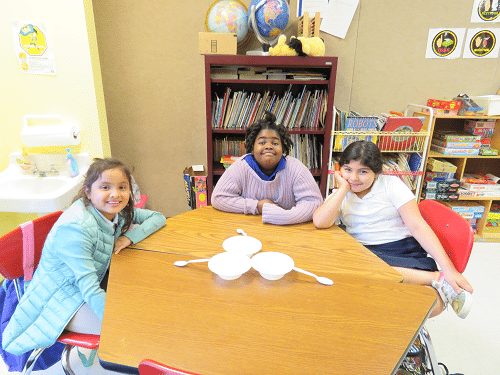 Is there a recent success story you'd like to share that shows how the program makes an impact? 
Two children who graduated from Project Grow recently surprised us with a visit and shared how the program is still impacting their lives to this day. The two students, both now in high school, specifically highlighted how the program has shaped their study skills and habits. Even though their high school math homework may be challenging, Project Grow provided an academic foundation and established a level of work ethic that is helping them and other students long-term, throughout their high school years and beyond.
---
When you give with your heart for this year's Great Give, you are creating the opportunity for our children and families to grow. We hope you will choose to #GiveAAF17. 
Read all four Adopt-A-Family Great Give program features: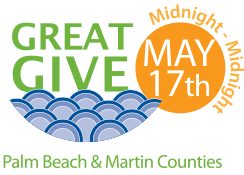 Living affordably makes a true difference for our families — Meet Nancy E., an NSP2 Success Story.
We took the opportunity to catch up with Nancy and learn more about how having an affordable place to live has helped unlock her entrepreneurial spirit.
I've been in the NSP2 program for more than two years now. I had worked in the Lake Worth community for nearly a decade and knew about Adopt-A-Family's work from my many years with the local CDC. When my life took an unfortunate turn, Adopt-A-Family was the first place I turned.  I qualified for the NSP2 program and my life has transformed ever since. 
That's amazing. Tell us about your efforts to start your very own, socially conscious business.
I am starting my own business called "Creative Jeans." Adopt-A-Family is the only reason I can pursue my entrepreneurial dreams. With an affordable place to call home, I can work full-time and dedicate time to my true passion. Truthfully an affordable place to live is the #1 blessing in my life. Ms. Glenda, my case manager, is #2. 
Tell us a little more about what you hope to accomplish with Creative Jeans.
A bit about my business – I write directly on jeans – the process is called "Apparel with a Message." The message deals with different problems we may face; particularly our youth. This includes bullying in schools, DWI, drug recovery (any recovery) – all of this must tie back to a positive message I share directly on the jeans. I have some of the work at home where I've completed some projects. I've reached out to schools, including school counselors, to share this message directly with children that have behavioral problems. My end goal is to prevent children from going out on the streets and getting in trouble. They must avoid the many at-risk behaviors that are prevalent in our community. Another purpose of the business is truly to better myself. 
Tying it all together…
Adopt-A-Family helped me at a time in my life when I was on a downfall. Their support is special. Life is still a struggle from time to time, but I am certainly in a better place than I have been. In the end, I always aim to live up to my word. When I say something, or set a goal… I do my best.  To Ms. Glenda, I can't thank you enough for being my case worker. Adopt-A-Family is truly allowing me the opportunity to live up to my dreams.
All Adopt-A-Family success stories relate to the core message of our mission statement: stability and self-sufficiency for the families we proudly serve. If you don't think our stories connect to mission, let us know!
View samples of Nancy's work below.