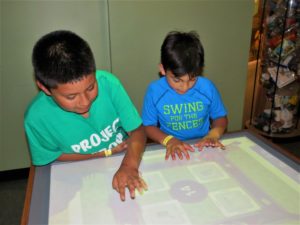 Project GROW Summer Camp Memories
It was an incredible Summer at Project Grow, Adopt-A-Family's afterschool and summer camp program for homeless and low-income elementary school students. We owe a special thanks to The Episcopal Church of Bethesda-By-the-Sea who generously provided fund support to enrich the summer camp activities and trips, leading the way to exploration and continued learning for all of our students. Thanks to Project Grow supporters, campers went on more than a dozen field trips and had special visitors conduct workshops and activities on-site.  
Here are our favorite highlights:  
Fort Lauderdale Museum of Discovery and Science:
A student favorite every summer is off-site field trips. The Fort Lauderdale Museum of Discovery and Science offers hundreds of interactive exhibits. Visitors can see exciting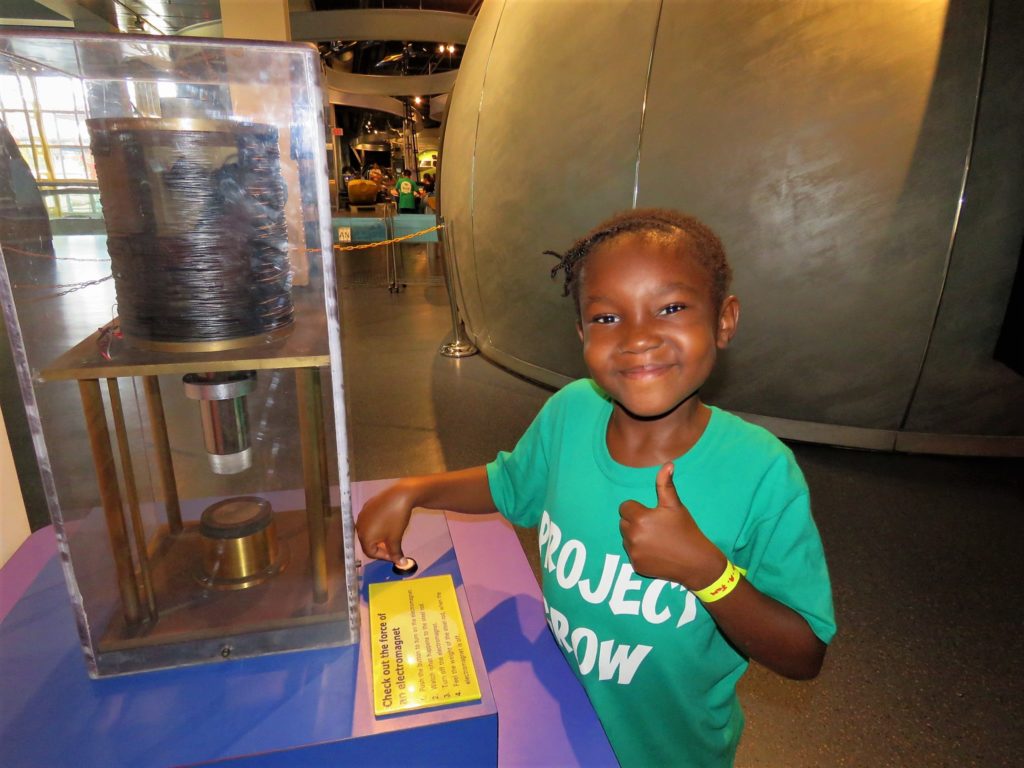 science demonstrations and presentations by community experts.  
All of the Project Grow students attended the field trip and were able to take in a showing of "Backyard Wilderness" which explores the natural ecosystem of a typical family's backyard on the museum's famous iMAX theatre screen. They were also able to do a mock TV News broadcast (we think there may be some future newscasters in the bunch!) Their minds were opened to the incredible work that paleontologists and meteorologists do, and they even took a ride on an everglade's airboat simulator!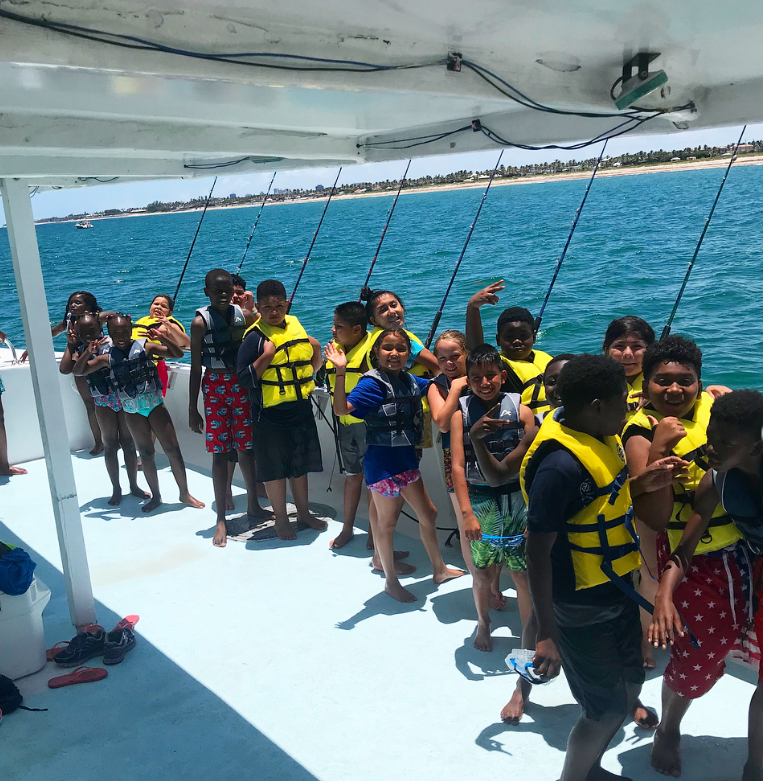 Florida Fishing Academy: 
Florida Fishing Academy took students out on the open ocean for a very special deep sea fishing experience. Using their newly gained knowledge from classes that Florida  Fishing Academy held for the them over the summer, students enjoyed the salty air and sunshine, jumped into the cool ocean waters, and fished for deep sea critters (they were even able to bring back their catch!) For many of the students, it was their first time on a boat and on the ocean, making for a memorable trip.  
 Frost Museum: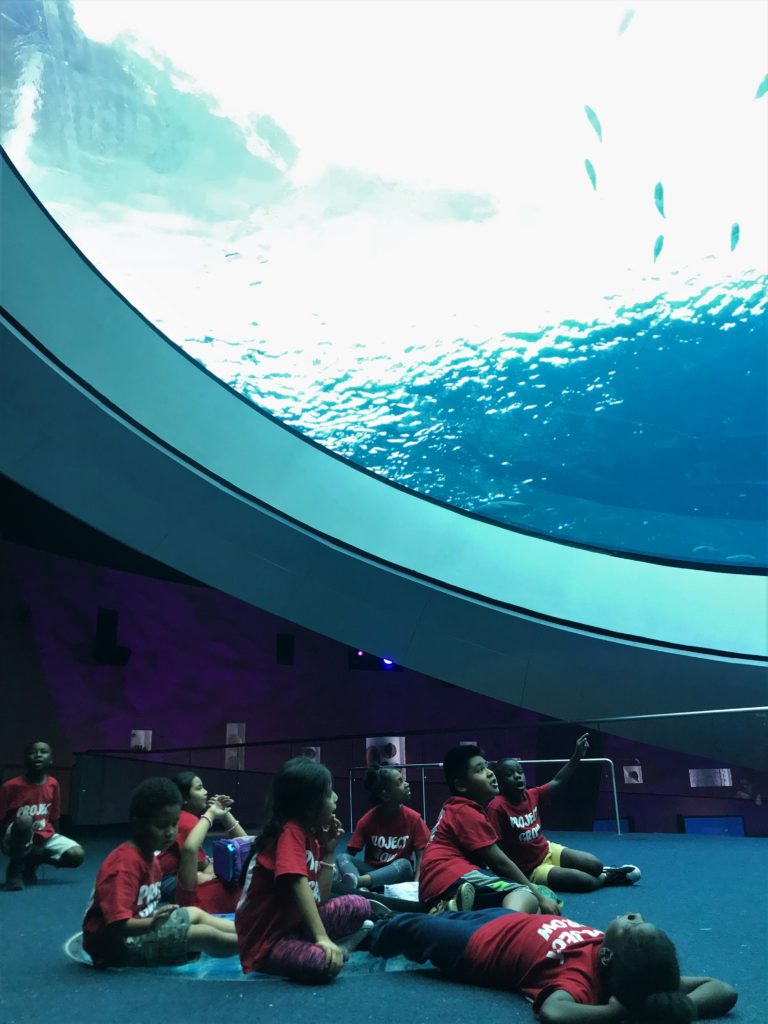 The highlight of our students summer camp experience was their visit to the brand-new Phillip and Patricia Frost Museum of Science in Miami. The Frost Science Museum is dedicated to sharing the power of science to its visitors.  
Every grade level of the Project Grow students enjoyed the 2-hour drive, their minds racing with excitement and curiosity of this new adventure. They excitedly explored each of the floors of the 3-level aquarium, which includes a 31-foot oculus! The students rested underneath it as they observed large fish soar overhead.   
Their imaginations were heightened when they viewed other exhibits including "Feathers to Stars" where they learned all about flight. They also viewed the "Me Lab" and learned how their body works and the different systems within it, as well as the "DaVinci Inventions" and much more.  
These trips and activities allowed students to explore places and experience things for the very first time. Thank you again to all who ensured our students and campers thrived during the summer months, when opportunities to learn would be minimal without the structure and enrichment of Project Grow.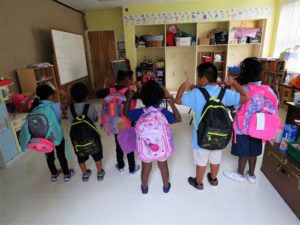 Adopt-A-Family's relationship with TJ Maxx began in 2015 when they put on a "TJ Maxx Fun Day" for our Project Grow afterschool program students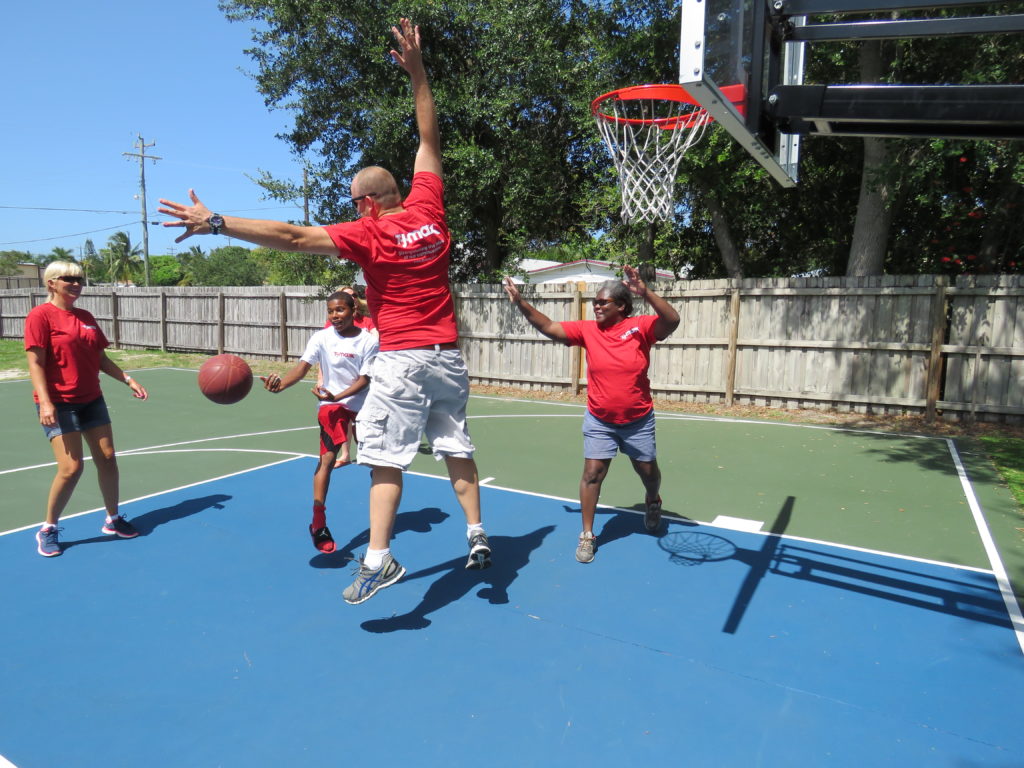 on the Grow playground. They brought every child a backpack and t-shirt, played outdoor activities, and got to know the students and staff. Everyone had such a blast that they came back the following year and held a "TJ Maxx Fun Day" again!
Since then, they have "adopted" us in many ways.
TJ Maxx has provided grant support of our  Housing Stabilization Program (HSP) which provides rent and utility assistance for families on the verge of homelessness.
Since 2015, they have donated more than 60 turkeys to our families to ensure that they all have a special Thanksgiving.
 They provided more than 50 children books for the agency to use as the beautiful centerpieces at our 2017 Tree Lighting event, which are remembered as one of the most popular centerpieces in the event's history.   
Each new school year, TJ Maxx provides Project Grow students with backpacks, school supplies, and clothing; a huge financial relief for a lot of the families of our students. 
Thank you, TJ Maxx for all you do to support Adopt-A-Family and the families that we serve. Click To Tweet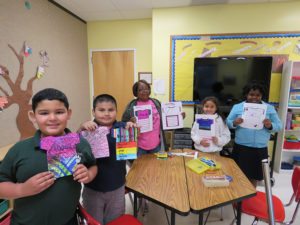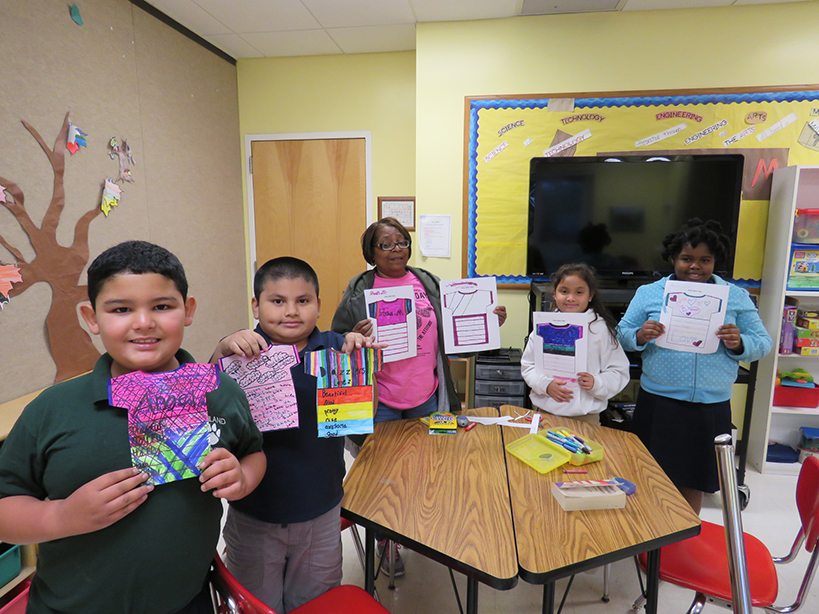 For our fourth and final Great Give program feature, we met with Daron Morse, Director of Youth Educational Programs, to learn how afterschool programming makes a difference in the lives of 60 students who call Project Grow home.
What are common barriers faced by students your program serves?
The children face so many challenges but also have so much potential. The largest barrier that most of the students face is overcoming the unstable past they experienced prior to entry into our program. When children move many times in a year and their whole life becomes uprooted with each move, the continuity of things like schooling, friendships, and secure attachments becomes jeopardized. When you add in family barriers such as income, transportation, language, and education, the children have so much to overcome to just be on par with their peers. Fortunately, our students are also very resilient and given the right environment, are able to be happy, healthy, and productive children.
What are some key goals for students who attend Project Grow? 
The first goal is that the children feel safe, both physically and emotionally.  This comes with time and occurs as the children experience stability. This is where Project Grow relies on Adopt-A-Family's housing programs to ensure that the family is stable. Our second goal is to help each student succeed academically and reach their full potential. Although students often start our program more than a year below grade level, we are proud to say that on average 98% of students are promoted at the end of the year. Click To Tweet
From the perspective of the students you serve, what would you like the community to know (that they may not know) about the work that you do? 
What comes to mind is the misconception that afterschool programs are just a form of babysitting or a place where students "just go" to pass time.
The reality is, afterschool programs are a vital part of students' days.
Click To Tweet
Our children are provided with the academic support that they need while they are given the opportunity to develop meaningful relationships with teachers and peers that they may not have time for during the school day. Afterschool is also a time that allows children to communicate what's important to them. To put it simply, it all comes down to trust. Considering the challenging backgrounds our students have faced with homelessness and trauma, it is critical they have a place to truly feel safe and have their voices heard. They deserve it.
What makes your job so meaningful? 
Essentially, it is knowing that we are making a difference in the kids' lives. We see it day after day, year after year.
To see our students happy and enjoy their lives, that's incredible.
Click To Tweet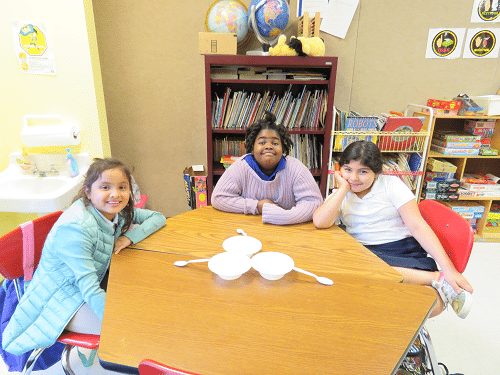 Is there a recent success story you'd like to share that shows how the program makes an impact? 
Two children who graduated from Project Grow recently surprised us with a visit and shared how the program is still impacting their lives to this day. The two students, both now in high school, specifically highlighted how the program has shaped their study skills and habits. Even though their high school math homework may be challenging, Project Grow provided an academic foundation and established a level of work ethic that is helping them and other students long-term, throughout their high school years and beyond.
---
When you give with your heart for this year's Great Give, you are creating the opportunity for our children and families to grow. We hope you will choose to #GiveAAF17. 
Read all four Adopt-A-Family Great Give program features: